Border Gavaskar Trophy: 3rd Test, Day 2 - Top performers of the day
1.24K //
15 Mar 2013, 20:34 IST
The third Test of the Border-Gavaskar Trophy finally witnessed some cricket after rain washed out all of day one. Australia won the toss and elected to bat first on a typically flat Mohali wicket and got off to their best start of the tour. However, they undid themselves yet again as they finished the day on 273/7. Both teams put in good performances in clusters but India will feel that they have the upper hand. The battle of attrition between the two sides resumed today and here's a look at the warriors who stood out.
Australia's woes on this tour could be personified by Ed Cowan's performance. But after much talk of a lack of 'Aussie grit', he fought back today. Not blessed with extraordinary skill or the flair of some of his peers, Cowan has shown that survival in Test cricket doesn't necessarily depend on those parameters. And so, in a characteristic case of "slugging it out", he did it once again. This time, the runs came along.
Having survived Ishant Sharma's disciplined first spell, Cowan rooted himself in resolutely while Warner went about his business in usual fashion. Together, they put on 140 runs for the first wicket, to put Australia right on top. However, Cowan was soon left stranded when Jadeja removed Warner as well as Clarke in the same over. It looked like Australia had shot themselves in the foot yet again when Phil Hughes followed soon after, but Ed Cowan made sure stability was restored.
A good combination of grit, concentration and his fair share of luck made sure Cowan's stay lasted for the best part of 78 overs before he was dismissed. He was Australia's best performer of the day for his determined knock of 86.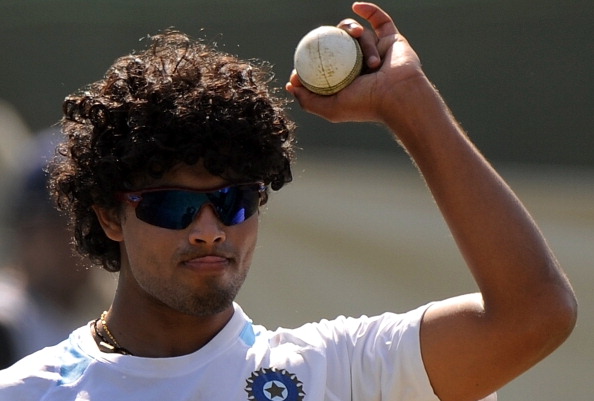 There's a common theme with Mahendra Singh Dhoni's successes as a captain. Which is, that every time India comes out the winner, there seems to emerge a new performer who you wouldn't have if not persisted with by the captain. If Ravindra Jadeja is reading this, he might as well make sure that he makes his performance count in the future too.
The tale of Jadeja has been an enigma. There have been times when people have wondered what his role in the side was; even in T20s, where he should be considered a natural fit as an all-rounder of tremendous fielding ability. A reason for that could have been his consistency- the lack of it. You wouldn't know that if you've seen the Jadeja who has turned up for India in the last month or so.
He has capitalized on two things, and rapidly – his ability to land the ball consistently in the same area and Australia's weakness, their hesitancy against decent spin.
His two wickets off consecutive deliveries against the run of play completely shifted the balance of the game in India's favour; convincingly so, as the second one was that of Michael Clarke. He then contributed to another collapse later in the day when he sent Peter Siddle packing. Ravindra Jadeja's stubborn bowling style and his knack of being the epicentre of a few Australian collapses this season, makes him one of today's top performers.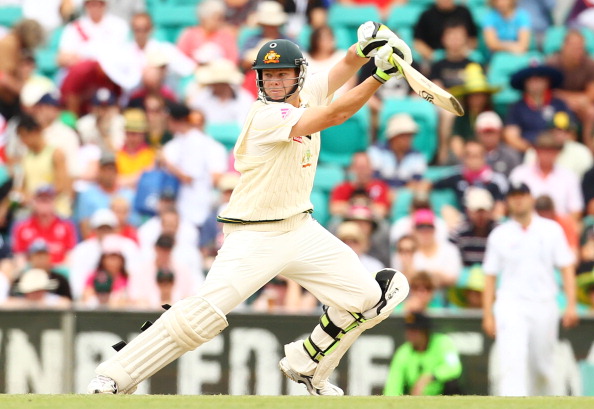 Some people have questioned the credibility of the Australian management in light of the recent axing that caught everyone by surprise – and in fits of laughter, if I may add.
They might have had more reason to feel so when Steven Smith walked in at number five for an Australian Test team. However, the mercurial young performer showed signs that a certain Michael Clarke once had, early in his career against Indian spinners. That isn't to put Smith in the same chapter of cricketing history as Clarke, of course, but his performance today was a joy to behold.
Positive intent is something you associate naturally with an Australian cricketer but it couldn't have looked any more natural than it did when Smith started galloping down the wicket to find his runs against a disintegrating cricket ball and, subsequently, forcing some short pitched deliveries off the spinners. He had an important role to play when three wickets fell after a mammoth start, a role he took to impressively. For seeing off the Indian bowlers and making it to the end of the day, Steven Smith is one of the top performers of the day.
Other important performers:
David Warner - Took the fight to the Indians and scored 71 runs whilst accompanying Ed Cowan for a big first wicket stand.
Ishant Sharma - Bowled with a lot of discipline and made the old ball talk in the final session, where he triggered a collapse after picking two wickets in an over.