Border-Gavaskar Trophy: 4th Test, Day 3 – The men who mattered
1.67K //
24 Mar 2013, 23:46 IST
All is well that ends well. The avengers have surfaced and the good news is that all or most of them are here to stay. That's not to say that the silver linings are not clouded – the scars of the England series have still not faded, Sachin Tendulkar is probably past the twilight of his career and we see a new set of pacers in each series.
However, this is not the time to crib. Each match in the series has thrown up a new hero who has stood his guard at a difficult time or rescued the game from the probability of a boring draw. The Delhi Test was the hardest India had to fight as Australia, under Shane Watson, returned to their tried and tested tactics of getting under the skin of their opponents on a pitch that responded to each and every bowler. Honours were even till the end of Day 2 as the Australians found an unlikely batting hero and an unlikelier bowling saviour. Day 3 however belonged to a much maligned Indian player who finally found his place in the sun. We take a look at the men who made all the difference in the last Test of the series.
Peter Siddle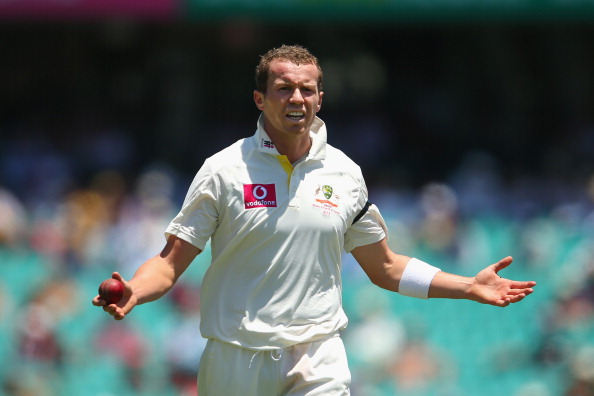 Siddle is built like an ox with the arms of a woodcutter. Those arms are meant to deliver the ball on length for hours on end in hostile conditions and hold up one end for the more naturally talented but injury prone younger fast bowlers. In a limited-overs match, they might swing the occasional one over the fence but that's about it. You would not expect Siddle of all people to counter the Indian spin bowling menace, coming in at 136 for 7 on a snorter of a Delhi pitch. But that's exactly what he did in the first innings to ensure that Australia reach a score that was a par score with what could be expected on the pitch. Earlier in the series, Siddle had held fort with a 91 ball 19 but, for the better part of this innings, he was forced to play the role of a senior partner to James Pattinson as the duo tried to inch Australia one step closer to safety. The Aussies had lost Starc to injury before the start of this match but Siddle made sure that his batting exploits were not missed too much, scoring a well made 51.
If this was not enough, he came in at Australia effectively 84 for 7 in the 2nd innings and looking down the end of a long dark barrel. Ravindra Jadeja was on fire and on a hat-trick at the same time. Siddle's calm and collected response was to slash away the ball outside the off for a couple of runs. If the first innings was about attrition, the second was all about quick scoring as Siddle combined with Wade initially and then again with Pattinson, to help Australia set India a tricky target of 155. In the process, he became the first number 9 batsman in the history of Test cricket to have hit two half-centuries in the same match, as well as being the highest scorer of his team both times around. Oh, and by the way, the two fifties were his personal best scores too. Australia might not have taken too much out of this series but Siddle, for the sheer weight of his efforts, will return with his head held high.
Nathan Lyon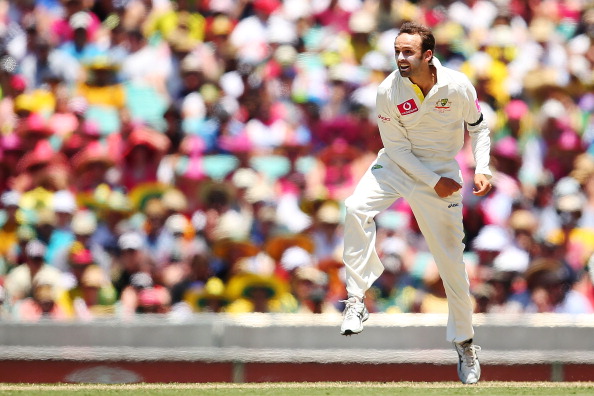 Bollywood generally lacks good scripts but it can take a leaf out of Nathan Lyon's memoirs to make a blockbuster. Plucked out of complete obscurity following a brief career as a groundsman, Lyon shot to fame with a fiver on debut against Sri Lanka in Sri Lanka. His career graph then etched out many a crest and a trough over the last couple of years as Cricket Australia struggled to find a replacement for his skills despite acknowledging his limitations. The nadir was yet to come though – Lyon was left behind the limited overs spinner, Doherty and the part time offie, Maxwell as Australia made an early bid to come back into the series at Hyderabad. The failed bid cost them an innings defeat and Lyon was back at Mohali. While he was better than Doherty, that was not saying much. Delhi was his last attempt before the likes of Beer and Holland started tugging at his trousers for a spot in the Ashes team.
Lyon went back to the basics on a cracking pitch and that helped him regain his nous. He used all the weapons of flight, dip and turn to remind the Indians after what seemed a very long time, of the deeds of Swann and Panesar. In the process, he restricted India to a lead of 10 with his returns of 7 for 94 and should have caused more damage in the second innings but for the calculated attack of Pujara and Kohli and the ineffectiveness of the rest of the bowlers. For all we know, Lyon might go the Krejza way but he has done enough to warrant another opportunity at the very least.
Ravindra Jadeja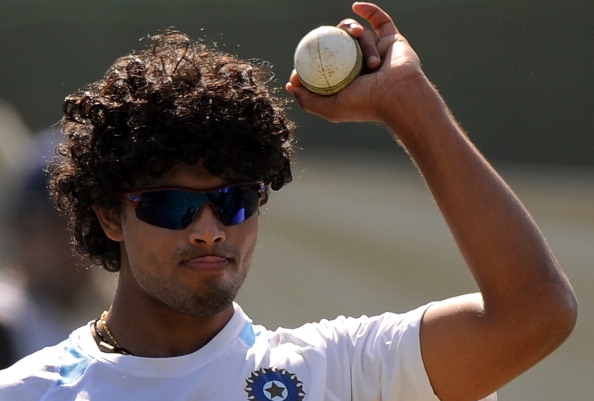 This might sound very ludicrous but India have not had a spinning all-rounder for a very long time, at least in Test cricket. Of course, one of the reasons for the same is that India haven't had an all-rounder for a very long time and the few we had were the likes of the bat-a-bit pace bowlers Irfan Pathan and Ajit Agarkar (five ducks, yes but a century in Lord's is no mean feat). Yusuf Pathan was primarily a batsman who could bowl a little bit better than the likes of Sehwag and Tendulkar while Ashwin has shown promise but not consistently enough to stake his claim.
Jadeja, though, is different. After two Under-19 World Cups, he was earmarked for something special by his Rajasthan Royals captain Shane Warne. The first four years of his career brought him more ignominy than fame – the few times he scored runs, India lost; the times he bowled well, someone else bowled better. Three triple centuries (including two in a season) was scoffed at and so was his selection to the Test team. After the tours of England and Australia, India badly needed a whipping boy and Jadeja provided them the fodder although, by no means, was he the worst player during this period.
How the tables have turned. A maiden five-wicket haul later, Jadeja had gone from six sixes in six consecutive balls to comparison with Derek Underwood. Admittedly, the pitch helped him but so did it help all the other spinners from both sides. And 24 wickets in a series against Australia is no joke.
But then, one had no doubt about his bowling credentials – at least not after the first 3 matches. What the selectors would have been more interested in was how would Jadeja bat when the team was five down a small way behind (or in front) of the opposition's first innings score. He had failed in Chennai and Hyderabad but then a couple of decisive hits had helped India clinch the series in Mohali. Here though, the situation was completely different.
And Jadeja did adapt. He mixed caution with aggression to take India within touching distance of the Australian first innings score. And one feels he was not done – falling as he did to a dubious decision. It might be too early to say but he just might have done enough to book the second spinner's slot ahead of the likes of Pragyan Ojha, Harbhajan Singh and Piyush Chawla. In due course of time, India will revert to a seven batsman strategy, but knowing the propensity of the Indian batting to collapse, everyone will want Jadeja to bat and bowl in the same vein for a very long time to come.