Opening the batting in a Test match is indeed a difficult job. The pacers would be quite fresh and would be raring to have a crack at the batsmen. The opening batsmen will have an arduous task of negotiating swing and bounce. They need to survive the opening bursts from the pacers and lay a solid platform for the middle order batsmen.
The Indians have toured Australia eleven times, excluding the current one. But they have not managed to win even a single Test series in Australia. One of the main reasons why the Aussies are successful against the Indians at their own backyard is because of the valuable contributions made by their openers.
The Aussies have the policy of picking players based on their current form. They do not look at the longevity of a player's International career.
After 2004, India toured Australia in 2007, 2011 and 2014. On each of those occasions, the Australian selection panel had picked a new opening batsman in Tests. Though each one of them had only a short stint in their International career, they had a very successful tour against the Indians and played an important role in ensuring that the Aussies had won the Series. Let us delve into the performances made by each of the three openers.
---
1) Phil Jaques (2007-2008 Border Gavaskar Test series)
Australia had won the 4 match Test series 2-1.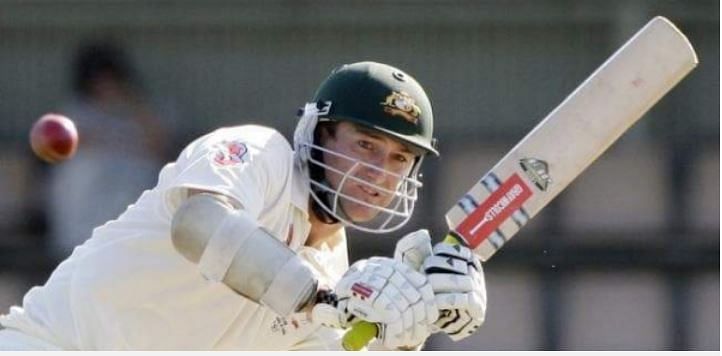 A left-handed batsman, Phil Jaques was a member of the Australian team, during the 2007-2008 Test series. He acted as an ideal foil for Matthew Hayden and made useful contributions in that series.
He was sublime in his technique and scored mainly through square of the wicket on both sides. He did not allow the young, inexperienced Ishant Sharma to settle down and was particularly severe against RP Singh whenever he was offered the slightest of width.
Throughout the series, he made useful contributions and he did not show any signs of nervousness while batting. His calm and composed approach made it easier for Hayden to play his natural game.
International career record
Matches:11 , Innings:19, Runs:902, Average:47.47
2007-08 Border Gavaskar Test series
Matches:4, Innings:7, Runs:243, Average:34.71
2) Ed Cowan (2011-2012 Border Gavaskar Test series)
Australia had the 4 match won the Test series 4-0.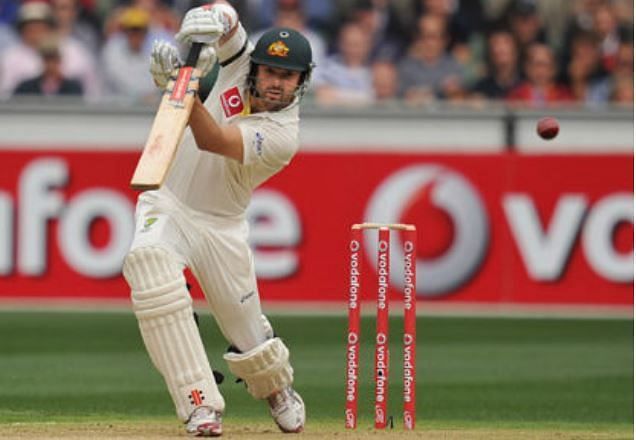 Another left-handed batsman, Ed Cowan was a regular feature in the Australian domestic side. Cowan hit a purple patch in the second half of 2011, where he went on to make four consecutive first-class hundreds before India's tour to Australia.
While the regular opener Shane Watson was injured, Cowan's national call-up was only a matter of time and he sealed it up with a century against the Indians in the practice match.
He made his debut at the boxing day Test against the Indians and scored a brilliant half-century (68). Cowan's robust technique and solidity complemented David Warner's aggressive style of batting and the pair tasted success throughout the series against India.
His inclusion into the Aussie line up was a welcome change as there was no regular established opener at that time.
International Test career
Matches:18, Innings:32, Runs:1001, Average:31.28
2011-2012 Border Gavaskar Test series
Matches:4, Innings:6, Runs:206, Average:34.33
3) Chris Rogers (2014-15 Border Gavaskar Test series)
Australia had won the 4 match Test series 2-0.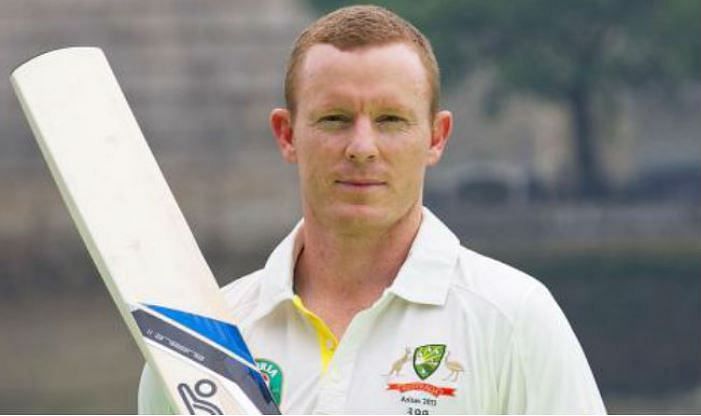 At the end of 2014, the Australians were having multiple challenges. They were emotionally shattered because of the tragic death of Phil Hughes. Moreover, due to the retirement of Ricky Ponting and Mike Hussey, the Australian team was in desperate need for an experienced batsman.
It was at that point, selectors picked Chris Rogers for an all-important India Test series. Making a comeback at the age of 35 is never an easy task. However, he did not disappoint them.
Rogers had an excellent series, scoring 6 fifties in 8 innings. He was a typical Test opening batsman. He did not have any eye-catching or flashy strokes, but he used to torment the Indians bowlers through his patience and willingness to grind it out.
He cut and pulled Mohammed Shami with ease and swept Karan Sharma with surgical precision. Throughout the series, he along with David Warner ensured that Indians did not make any early breakthroughs.
Many cricket fans may find it hard to believe that Rogers was suffering from short-sightedness and colour blindness. But when he was out in the middle, he watched the ball like a hawk.
Although Virat Kohli and Steve Smith made headlines in that series, it was Chris Rogers who was definitely the 'undisputed best opener' having finished the series with an impressive average of 52.12.
International Test career
Matches:25, Innings:48, Runs:2015, Average:42.87
2014-15 Border Gavaskar Test series
Matches:4, Innings:8, Runs:417, Average:52.12
These three opening batsmen were definitely the 'unsung heroes' of the Australian cricket team against India. They delivered consistent performances and denied India a series victory. Even in this tour, the Australian selection panel have drafted in Marcus Harris as an opener and he is doing a fine job at the moment.