Can restrict India to under 230: Wade
1.52K //
02 Mar 2013, 19:44 IST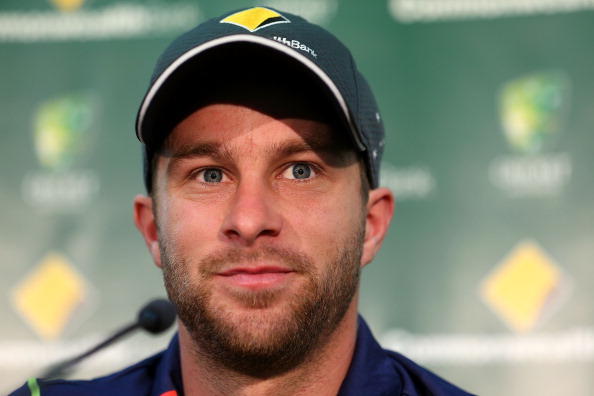 Hyderabad - Australia's wicketkeeper-batsman Matthew Wade believes that if his side bowls well on the second day of the second Test, it can restrict India to under 230.
"You never know. These wickets are so different to what we are used to. Any lead will be an advantage at this stage. I feel if we bowl well enough we can definitely restrict India to under 230," Wade told reporters after the first day's play of the second Test against India here Saturday.
On being asked if 237 was enough on the wicket on the first day, he replied: "Obviously with the ball little bit harder, there was probably a little more up and down bounce in the first hour or so. Hence, the reason we probably declared. We felt if we can get the ball in the right area, get one to stay low or get one to jump up, we can get a couple of nicks or a couple of lbws, we can have a couple of wickets tonight. That didn't happen but we are pretty confident that if we hit the stumps enough, we are going to create enough chances."
Wade also hopes that the quicks and the two spinners will play a big role Sunday.
Wade, who scored 62 and built a 145-run partnership for the fifth wicket with skipper Michael Clarke, said it was disappointing that the team lost five wickets in the last session for 29 runs. However, he was satisfied with his own performance.
"Maybe I felt in control today. I felt like my plans against the spin, against the quicks came off pretty well. Still pretty disappointing to get out when I did. Me and Michael had built up a good platform. We lost a lot of wickets in that last session. It is satisfying in a way that my plans that I have been working on in the nets are working out in the middle but very disappointing that we couldn't kick on and have a really big partnership.
On Clarke, Wade said it was nice to have him there.
"He is a very experienced player, captain of our team and a very good player of spin as
well so it was nice to have him there just to bounce ideas off here and there. It was nice to have a partnership but it would have been really nice if we had still been in tonight," said Wade, who suffered cheekbone fracture during practice Friday.
"India bowled well. The ball went reversing. They got early wickets. They challenged us with every ball they bowled to us," he signed off.