For many in India, cricket is more than just a sport. The fanaticism of the quintessential Indian fan is well-known and at times well-documented thanks to some of the photographs that capture the emotions and myriad moments.Let us look at some of the most remarkable photos that show how crazy and passionate Indian fans can be about the game.
#1 Painted faces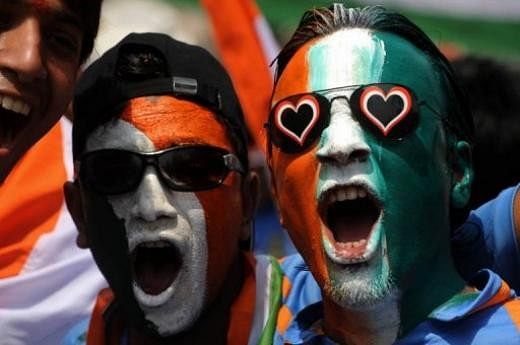 Indian fans are perhaps the most colourful in the world. And with the tricolour painted on their faces, they do demonstrate their impassioned support for their nation.
#2 Armed with the conch-shell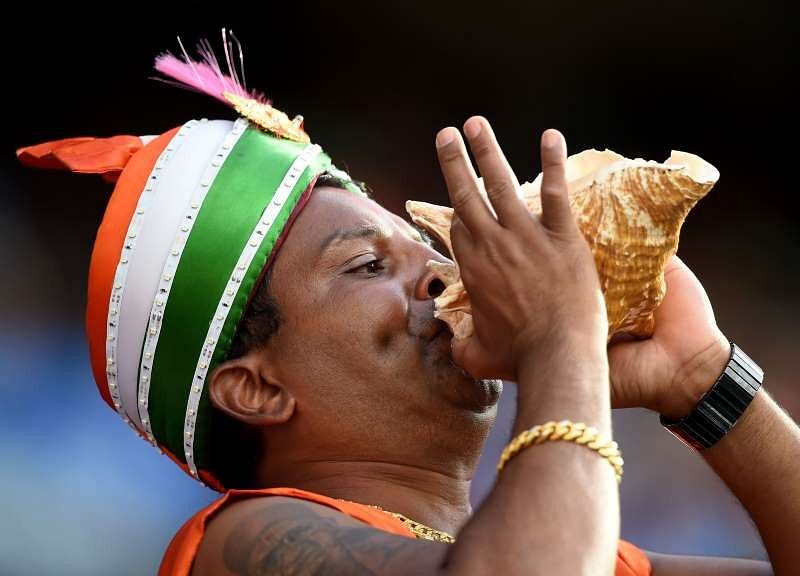 The blowing of the conch-shell literary challenges the enemy on to the battlefield. It has also become a marker of celebration. No wonder Indian fans tend to be the most vocal in their support for the team!
#3 Dressing up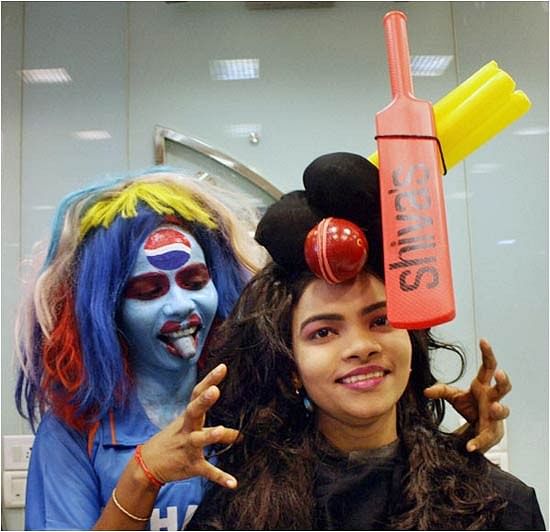 Indian fans love to dress up for the ocassion. The effects are sometimes gorgeous or, as in this occason, a little scary,
#4 Upholding their traditional identities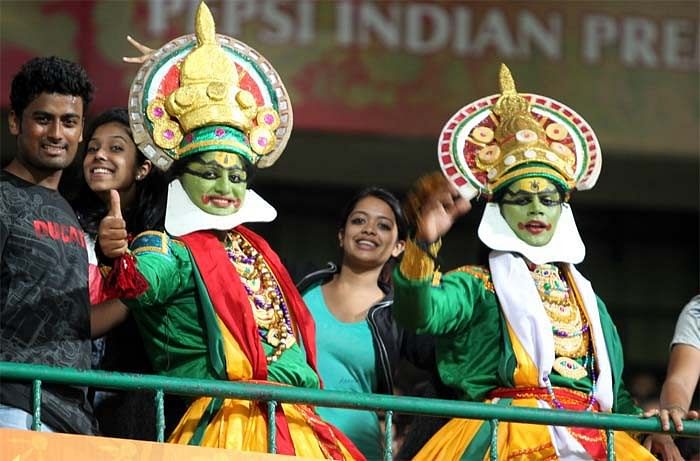 And sometimes they love to uphold their own traditions and ethnic identities. When you consider the diversity among the fans, you get a microcosmic view of how wonderful India is as a nation.
#5 While some like to go overboard...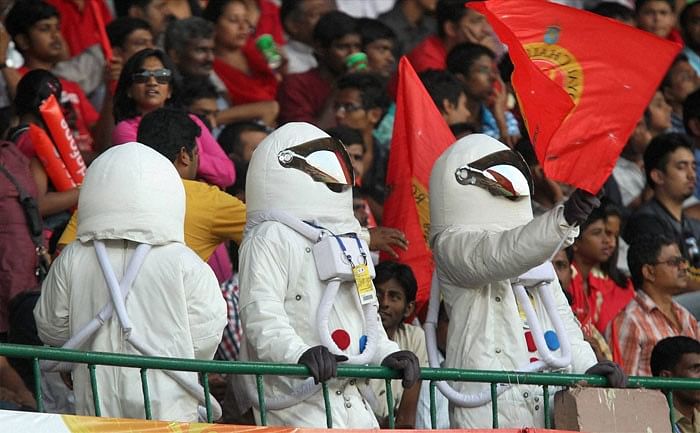 Some of them like to act downright crazy and perhaps even love to have the attention on them!
#6 Because passion is always blind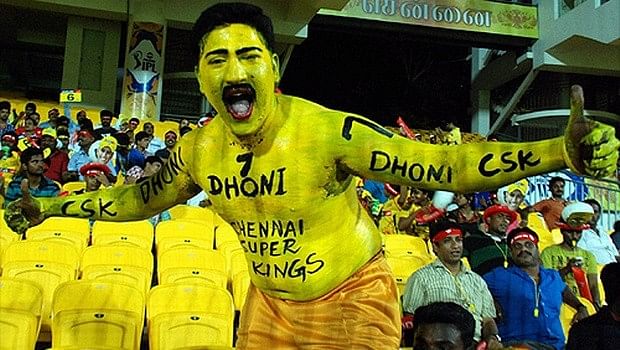 They are always ready to traverse the extra mile to demonstrate their passion for their favourite cricketer.
#7 No other religion unites the nation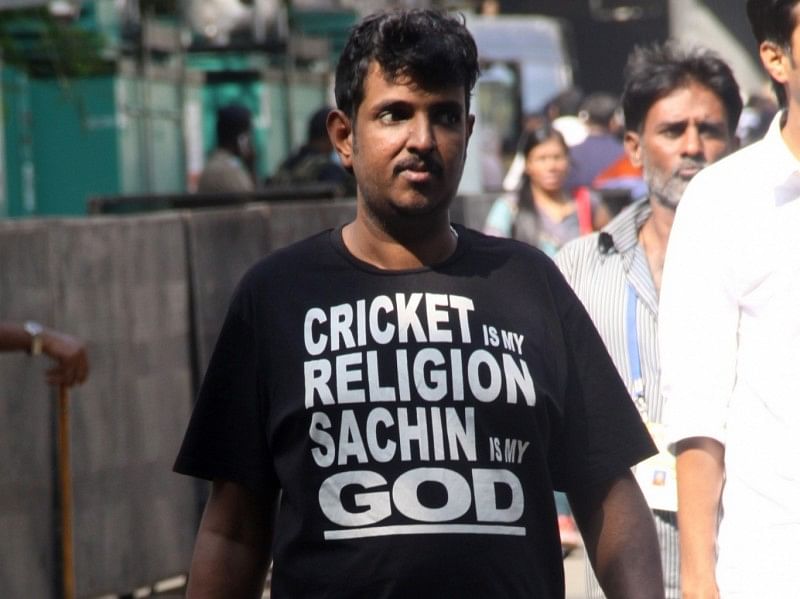 Cricket for so many in this country is the religion of peace and passion that unites everyone across all differences.
#8 Adulation can be really blind at times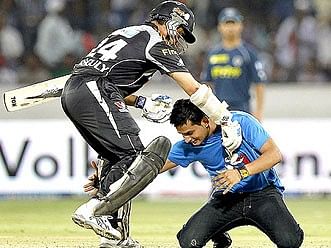 Adulation can be blind and has no ends, especially when your hero is right in front of you.
#9 When adulation becomes deep passion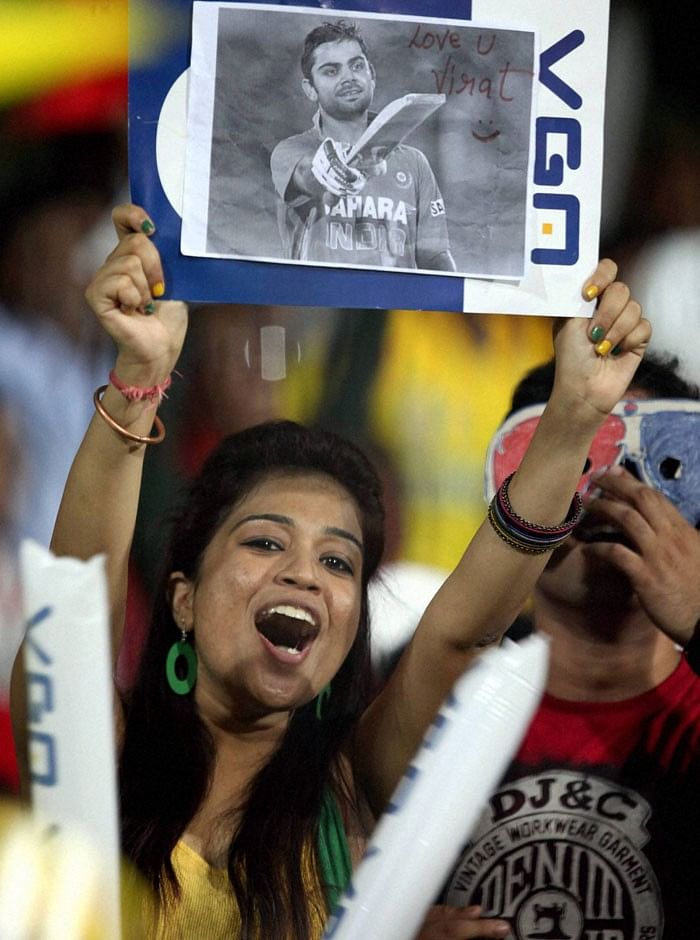 For many, cricketers are the the ideal heroes they grow up emulating and falling in love with.
#10 Some fans are too demanding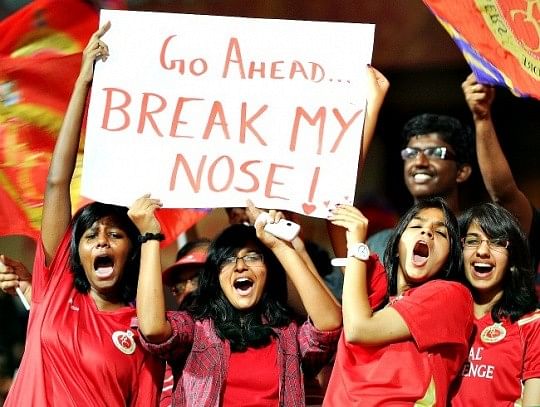 And pure dictates of passion as we know does not follow any rhyme or reason.
#11 Cricketers are demi-gods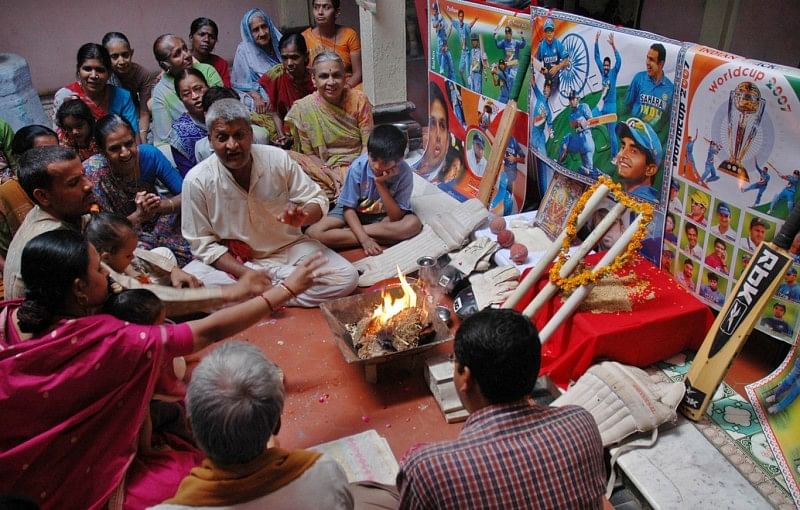 For a nation that considers cricket to be a religion, the Indian fans love to worship the cricketers as gods. Quite literally.
#12 Passion can be a bad thing at times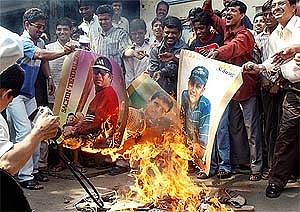 All the blind passion and adulation has its flip side as well. You don't want to near these fans when they are upset or angry.
#13 But they want to make you immortal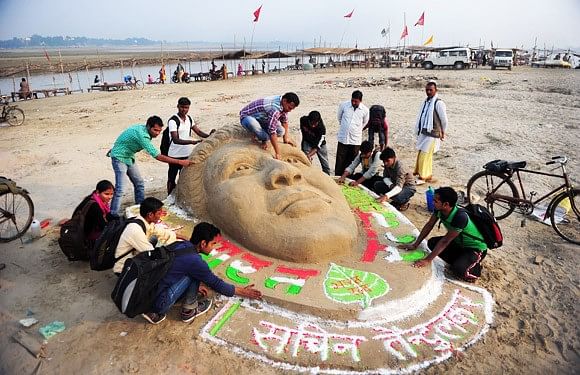 But you learn to forgive them for their tantrums because you know no one else can match their devotion for their favourite players.
#14 Because gods never age with time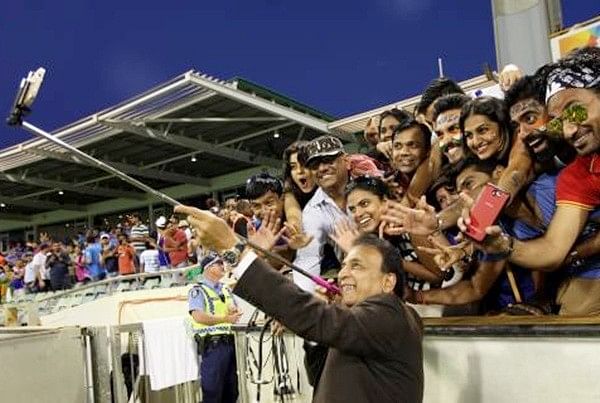 And they never forget your service for the nation.
#15 When the World Cup arrives ...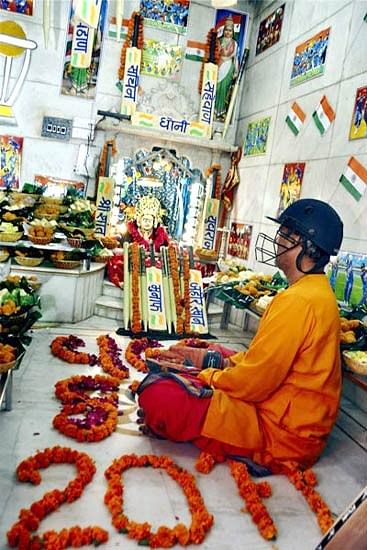 Their devotion goes up a notch when world cups arrive – they pray for the success of their favourite players all the time.
#16 The madness peaks during the world cups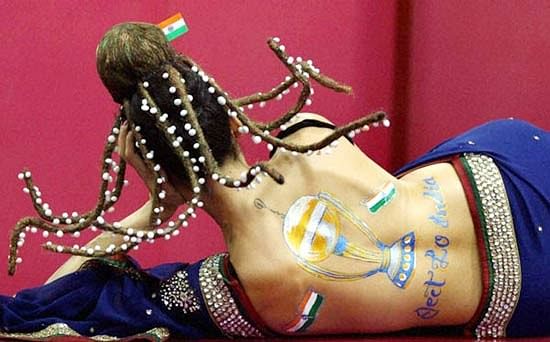 A fan dressed up as Octopus Paul during World Cup 2011
#17 And so does the creativity!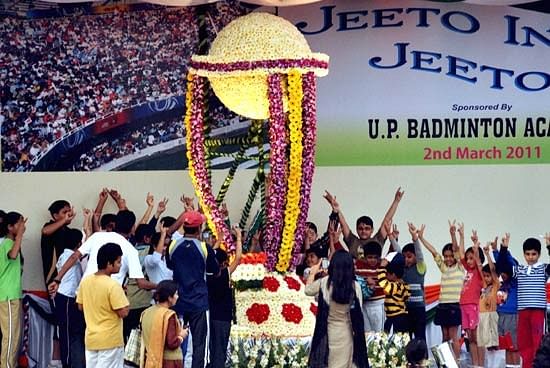 An eleven feet high replica of the World Cup trophy, made up of flowers, being displayed at UP Badminton Academy in 2011
#18 Incredible memento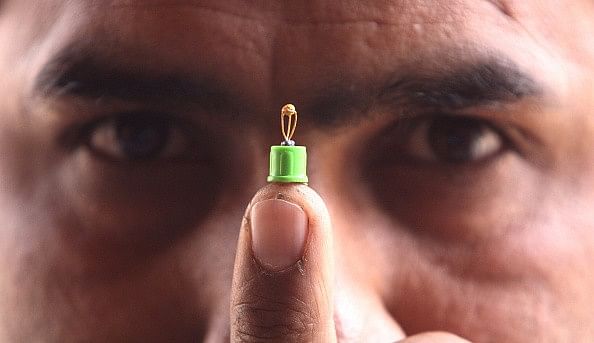 Indian cricket fan, Sultangir Bawa, made a 1 cm replica of the world cup trophy out of wire, pearl and glass.
#19 They celebrate like there\'s no tomorrow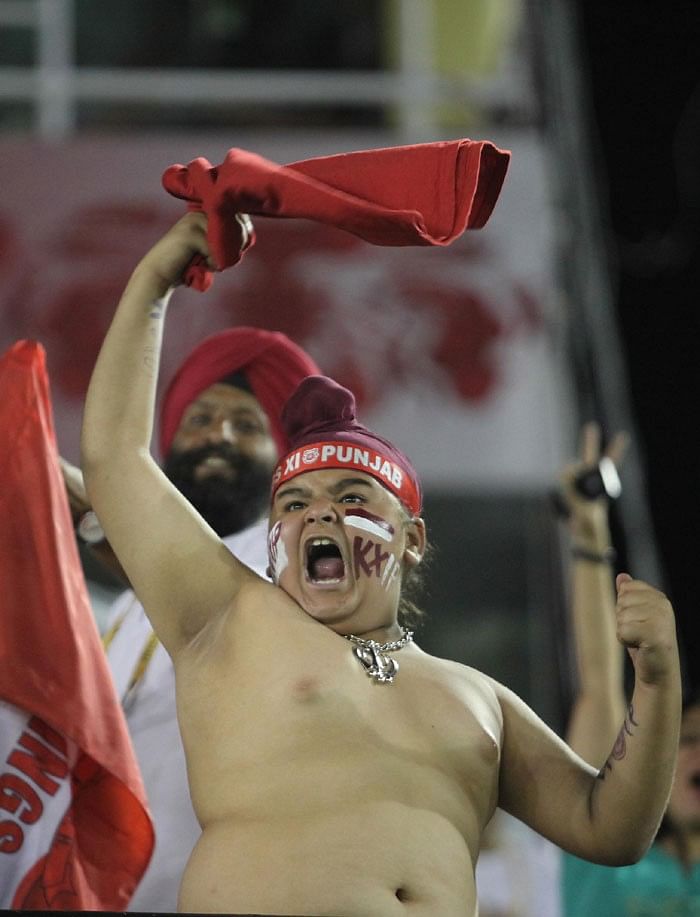 An Indian fan tries to emulate Ganguly's famous shirt waving celebration
#20 At times, they can\'t hold back their emotions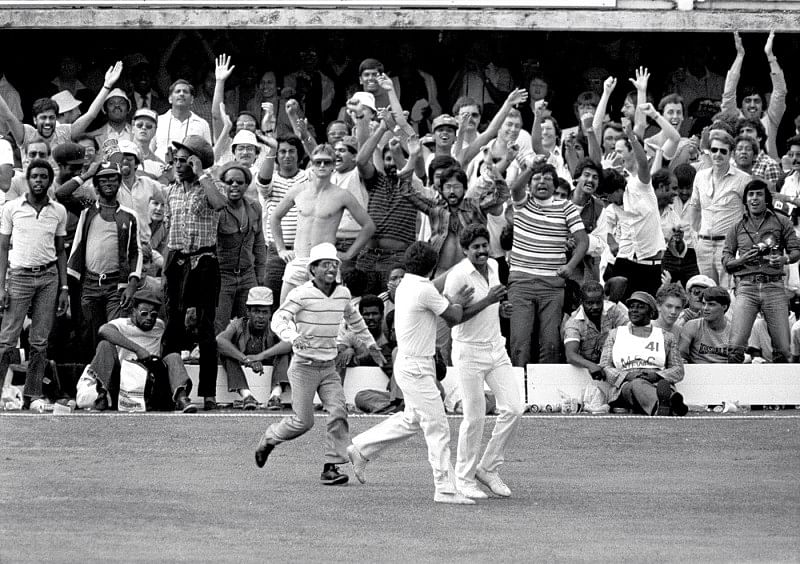 Fans run in to congratulate Kapil Dev after he took the catch to dismiss Viv Richards in the 1983 World Cup final.
#21 Jubilation has no end for some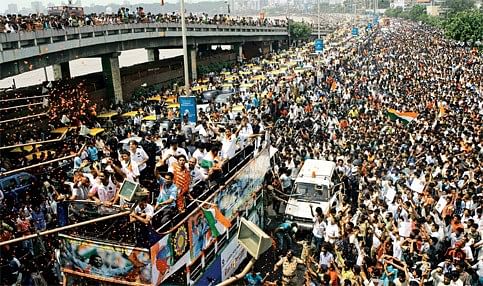 Fans surround the Team India bus during their victory parade after having won the ICC World T20 in 2007
#22 There\'s nothing like a world cup win!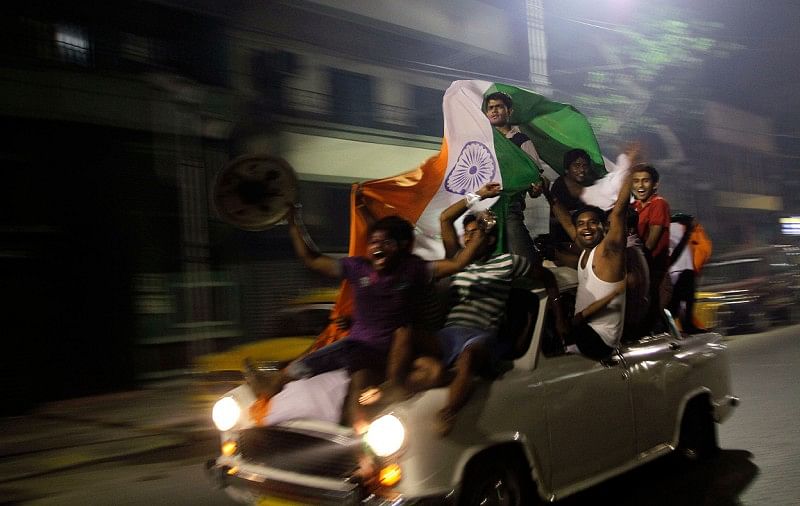 Fans celebrate after India are crowned the world champions
#23 And the celebration does not stop!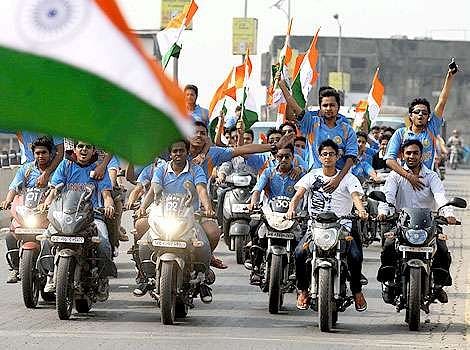 Fans go berserk during their victory celebrations
#24 Sometimes they are rewarded for their devotion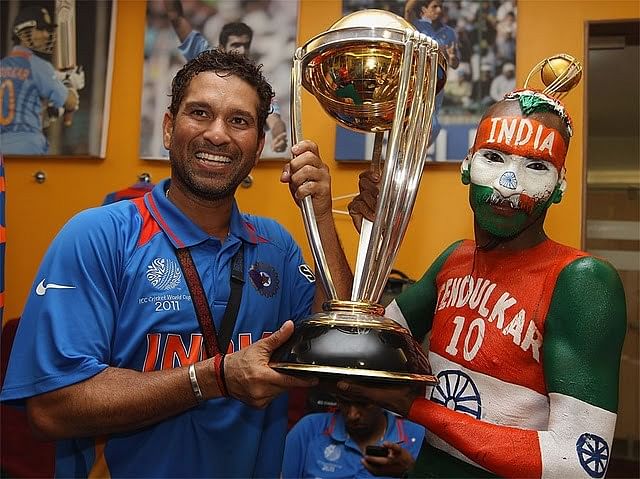 Sudhir Kumar Chaudhary poses with Tendulkar after India became the world champions in 2011
#25 Because all endings are cruel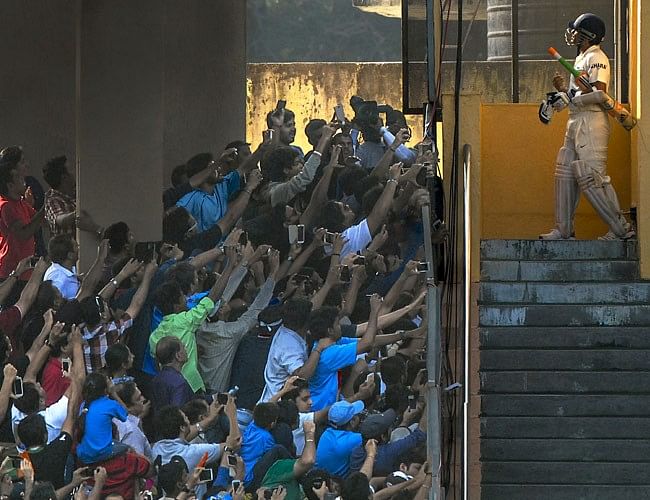 Fans try to photograph Tendulkar as he walks out to bat for the last time in his international career