Cricket India: Why does it always end like this?
1.26K //
25 Dec 2012, 00:52 IST
Surprisingly, Sachin Tendulkar decided to bring down the curtains on his prolific ODI career not in the exact manner we would have thought. Till now, over thousands of articles would have been written, millions of tweets would have been posted on Twitter and trillions of posts would have been liked on Facebook. Before you make a guess, let me tell you this is not one of those 'I miss Sachin' or 'what a great player he was' kind of article; in fact it's not an article; it is the voice of  a diehard fan of Indian cricket who is dejected, demented and disappointed with the state of affairs in Indian cricket.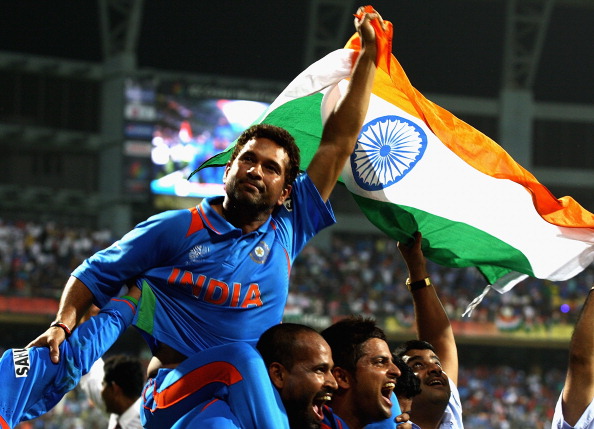 As expected, newspapers' sport pages are likely to be filled with SRT talks for few days where every writer or ex cricketer will try to put the words differently than others to look more spectacular. Everyone would have something to say about Sachin Tendulkar, may it be legacy or technique or amount of runs or sportsman spirit. Isn't it a monotonous practice that we've been seeing after a player retires? Ex-cricketers especially, have got the same speech that they keep on narrating. The point is not the speech or the words. If you go back to read newspapers of earlier weeks when England were outclassing India in the Test series, you would find the same tongues vomiting out venom over the same subject.
It has been the case for almost every Indian player. Remember Rahul Dravid and VVS Laxman during Team India's last tour of Australia? At that time the ex-cricketers were constantly making the point that Team India should start giving opportunities to young blood and get rid of these 'old guards'. Rahul Dravid retired eventually after the tour in March 2012 where he stated that he was 'sad but satisfied' to make way for young players. Soon after, VVS Laxman followed in the footsteps of Rahul Dravid and decided to retire in between New Zealand's tour of India. The newspapers for the next few days were full of praiseworthy comments and remarks from ex cricketers. One possible reason why these ex cricketers act like this is the similar treatment they received at their time of playing. So it has become a vicious circle: You play, you retire, you start commenting on the ones who are playing so that they retire and join you to do the same.
In India, Cricket and Media go in hand to hand. Isn't it amazing the way media creates a superstar overnight from scratch and the very next day, turn him into a super villain?  The way media exaggerates these situations is something that irritates most cricket lovers and on top of that, their so called 'cricket experts'. Don't know why they are called experts when most of them haven't played even 50 matches at the top level. Talking about few instances, who can forget the news channels' special feature shows on Sachin's batting technique after he was getting bowled repeatedly in 2012? At that time, almost everyone on the news channels was passing advice on how to play the ball. That was almost like a rookie player, who hasn't played 34 balls in his career, giving advice to someone who has 34000 runs in his career.
The point that disturbs me the most is the perception of these news channels.  It seems they always have a target player and they are always on a mission to show him wrong and when everything is back on track, they change their target. In 2012, it all started with the heat on Rahul Dravid, then they moved on to VVS Laxman and eventually they accomplished their mission, 'Go home Sachin'. As a true cricket fan, it's saddening to see when something like that happens.
You make someone a Legend, you worship him as a GOD, then you start criticizing and cursing him so that he steps down and when he does, you come up with 'We miss you' headlines on TV, newspapers and social media. Isn't it a quite a story that sums up Indian cricket? Well, it's not just a story but also a message to young cricketers who have been burdened with the tags of 'next wall', 'next superstar', 'next skipper' and god knows how many nexts.