End of the Sachin Tendulkar era
2.08K //
13 Nov 2013, 22:30 IST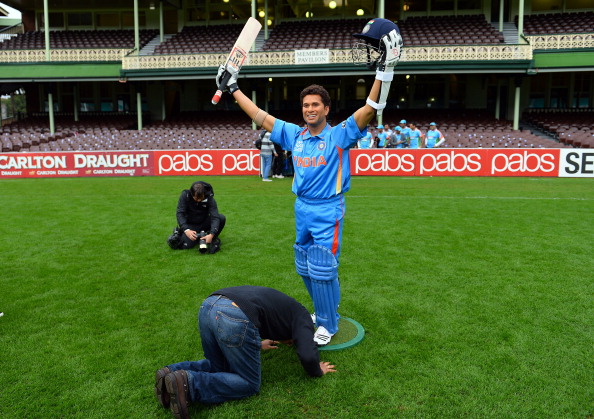 An era indicates a longer span of time. It denotes a major period of the history. Sometimes, it is used to describe a special character, the period of his domination and the mark he has left on people's hearts and in their minds. Sachin's international career lasted for a long time, 24 years to be precise. It wasn't just a career, it was an era, the Sachin Era. We all grew up in this Sachin Era.
Our lives changed a lot from being a child to a teenager to a matured person. From school-going kids to college boys to office guys. But one thing remained constant – Sachin Tendulkar. He was always there. Playing in whites, playing in blues. He was a part of our daily life and an inspiration for many. If cricket was a religion, he was a God. Many of us worshipped him and wished for his and team's success.
My first memory of Sachin is the Hero Cup. It's a distant memory, a fading one. I just remember some glimpses of it. Then there were some advertisements of him on TV, and then there were some playing cards with his photos on them.
I didn't follow cricket religiously then, I didn't know any rules. I wasn't a cricket fan yet. I think it was 1996′s Titan Cup when I started to follow cricket religiously and if I am not wrong it was Sachin's first series as Indian captain. I remember him lifting the trophy after that low-scoring final match against South Africa.
Sachin has seen Indian cricket to go from the dark age to its golden age. India was an average cricket team in the 90s, they used to lose more often than win. Snatching defeat from the jaws of victory was their favourite hobby. Sachin was the only shining star, the only hope. No match was over till he was there. India usually thrived on his individual brilliance.
People used to turn their TV sets off when Sachin got out. That's how mediocre that Indian team was, and that's how amazing Sachin was. He was the reason for that smile on millions of faces. He was the heartbeat of India.
In the second half of his career, he got surrounded by a better set of players. A bold leader Sourav Ganguly emerged, some dynamic young guys entered the scene. It was a fearless Indian team, and it was just the beginning of the golden age of Indian cricket.
Sachin's workload decreased a bit, but the years of hardwork and non-stop cricket had started to take its toll on his body and the injuries started to hit him. Tennis elbow being the deadliest, and it threatened to end his career. He couldn't lift his cricket bat for months. But he braved the storm, he fought and returned. It gives us a glimpse of the fighter inside him. These injuries forced him to change his batting style a bit, but the will was still the same, will to score runs, more runs.