England's tour of India - 5 talking points
1.23K //
13 Nov 2012, 20:49 IST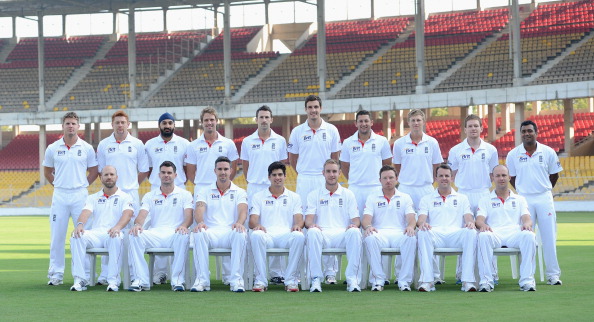 The last time England and India met in a test series in 2011, it was billed as the clash of the titans. The then No.1, India were up against an England team, who were unbeaten at home since 2008. The Indian team, fresh from the World Cup win, were fancied to break that streak. After all, they had the team to do it. What transpired next is something that Indian cricket fans would love to erase from their memories. One could always try to reason that India were plagued by injuries, but they lost 4-0. Period. England were the new No.1.
A year and a bit later, England have arrived in India for another 4 match test series. England are no longer No.1, and come in with the tag of being spin bunnies, and their first series without Andrew Strauss. India, on the other hand, sans Dravid and Laxman, are looking to rebuild, but the thought of "revenge" will definitely be going through their minds. A highly anticipated series, which everyone expects India to run away with, but England will be looking to upset the odds.
Here are a few things to look forward to in this series:
England Batsmen vs Spinners: Apart from revenge, this is what the India-England series revolves around. Can the English handle the Indian duo of Ashwin and Ojha, and possibly Harbhajan at some stage of the series? Or even Yuvraj Singh? Their track record suggests otherwise.
A 3-0 clean sweep by Pakistan in Dubai, thanks to Ajmal and Rehman. A 5-0 drubbing by India in the ODI series. A 1-1 draw in Sri Lanka, thanks mainly to KP's brilliance. Even capitulating in the T20 World Cup. The English batsmen have been completely out of sorts against spin over the last year. Even in the warmup game against India-A, they handed Yuvraj Singh his maiden first class 5-for. English would really need to pull up their socks for them to get something out of their Indian sojourn.
Yuvraj Singh and Kevin Pietersen: Both are on their comeback trails. Yuvi from his fight against cancer and KP from his fight against the English dressing room and the ECB. Yuvi has forced his way back into the squad, through proving his fitness and his exploits in the first class scene. KP has been "reintegrated" into the English team, and all looks well for the time being.
Both will play an integral role in this series. Yuvi could finally give India an answer to the "Who after Ganguly at No.6?" question. KP can tilt the match in England's favour all by himself. Yuvi vs KP would also be an interesting proposition. Will Yuvi's piechuckers get KP's number yet again?
Opening troubles: Andrew Strauss and Alistair Cook are among the top 5 opening partnerships in the history of test cricket. With Strauss' retirement, it is a big void to fill. England have roped in Joe Root and Nick Compton as possible replacements, with Compton being the front-runner. They could also try the option of opening with Bell, who has opened before in ODI's with reasonable success, hence slotting in both Morgan and Samit Patel into the team. With Bell being a huge suspect to spin, this could be a possible option. But I strongly feel England will go ahead with handing a debut to Compton in this tough series.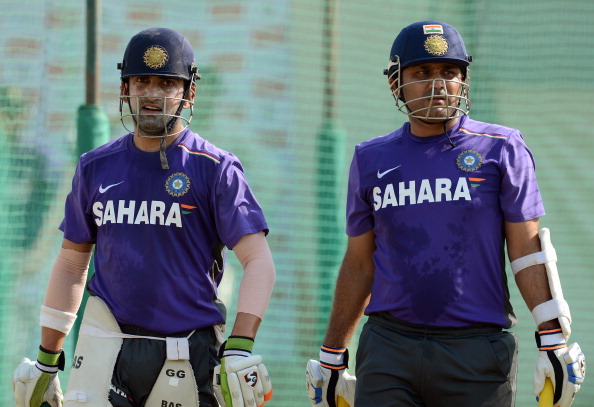 India, on the other hand, have Gambhir and Sehwag at the helm. Both have been horrifically out of form, with their last test centuries coming way back in 2010. With Rahane and Vijay waiting in the wings with brilliant domestic form behind them, how much longer can the Delhi duo be given a free pass? If the failures continue, will we finally see the much awaited debut of Ajinkya Rahane?
The Rise and rise of Pujara and Kohli: Virat Kohli has been undoubtedly the best ODI player over the past year and a half. He has just started making his mark in the test arena. Pujara has made a successful comeback from injury into the Indian team after a good debut against Australia in 2010. These two, along with Rahane, will be the lynchpins of Indian batting in years to come.
This series will, in a way, mark the beginning of a new era in Indian test batting. With quality opposition coming up against India in the form of Australia and South Africa next year, I fully expect these two batsmen to put their hands up and make themselves count.
How much longer, Sachin?: It is almost becoming fashionable for people to discuss Sachin's retirement. But it is also extremely important. Sachin is 39 years old, with very little fuel left in his tank. His current form has been far from impressive, and the manner of his dismissals has been depressing. The reflexes seem to have waned, and it is increasingly becoming tough for Sachin to make sizable contributions to the team. He averages 33 in his last 4 series, with no centuries. With age not on his side, this does call for a replacement soon.
Will this be the series, in which Sachin finally gives way to a youngster (Rahane)? He did say that he will be reassessing his retirement plans in November. It will be THE biggest retirement announcement ever in cricket, probably the most emotional one as well. But also, a much needed one for Indian Cricket.
So, with so many key factors, we are all set for a humdinger of a series. Though 4-0 might be tough, my money will definitely be on India winning. Kohli and Ashwin to lead the batting and bowling charts respectively. England will need to play out of their skins if they want their misery against spin to come to an end in India.