India is no longer a country where cricket is the only sport aspiring youngsters look to pursue as a career. Thanks to facilities improving a lot and awareness being spread about every sport, there are athletes who are impressing on the world stage in multiple sports like badminton, football, hockey and athletics, apart from cricket.
With technology improving, athletes are becoming more and more aware of how to take care of their bodies and control their diet, and are taking their performances in events to the next level, winning laurels around the world and impressing fans and experts alike. A lot of that has to do with athletes understanding the importance of eating right and Fast&Up has played an important role in helping them understand how to replenish nutrients and provide them with nutritional supplements that can help them improve their training and overall fitness levels.
Here, we take a look at all the sports and athletes where Fast&Up has played an important role:
#1 Cricket
Fast&Up has influenced the lives of many cricketers in India to improve their eating habits and trust nutritional supplements to replenish their full complement of vitamins and minerals. Apart from supplements that help them while training and allow them to push themselves further, Fast&Up has also helped cricketers with sports supplements that help them recover quicker, enhancing their endurance.
Indian women's team members such as Taniya Bhatia, who loves the Fast&Up Reload berry flavour and was named one of the ICC's five breakout stars for women's cricket in 2018, and Shikha Pandey, who is a fitness enthusiast and works for the Indian Air Force when she is not playing cricket, are prime examples of proud athletes who enjoy the nutritional supplements from Fast&Up.
Mayank Agarwal, who broke into the Indian test team towards the end of 2018, is a future star of the sport and has been a member of the Fast&Up family for some time now, relying on them to keep him hydrated and help him recover faster, while ensuring he gets his complement of vitamins, Calcium and Magnesium.
#2 Kabaddi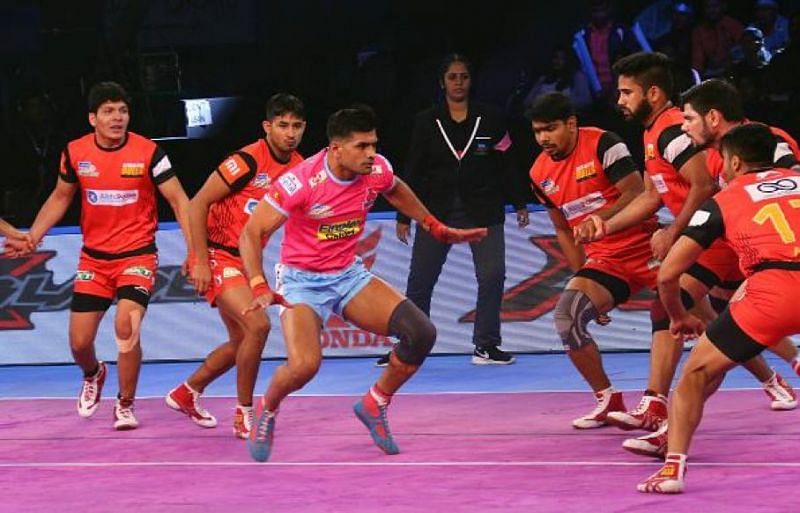 The reigning Pro Kabaddi League champions, Bengaluru Bulls, and Jaipur Pink Panthers are both organisations that have encouraged their players to experiment with nutritional supplements from Fast&Up to ensure that their players get all the nutrition they require.
The other factor behind encouraging the use is to help the players stay hydrated and recover quickly from any potential injuries in training or matches.
#3 Football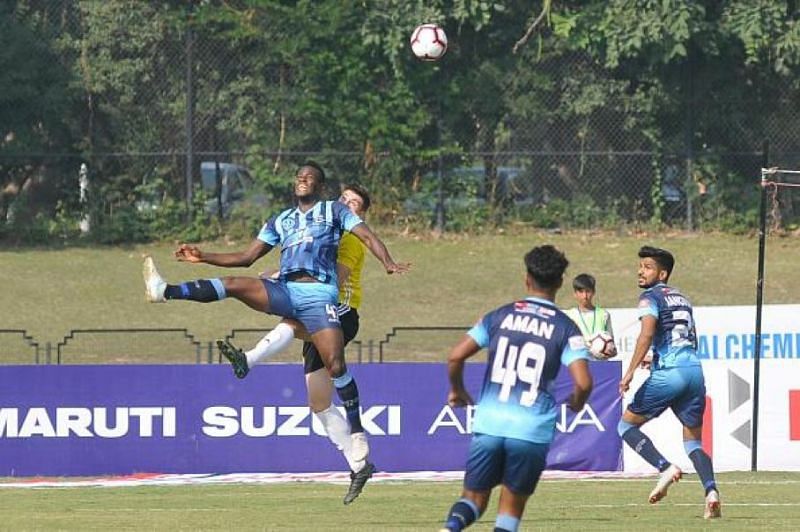 Fast&Up partnered with I-League clubs Minerva Punjab, the club that won the league in the 2017/18 season and Gokulam FC, an enterprising club from Kerala that impressed everyone with their girt and endeavour last season.
They also partnered with FC Goa, one of the most impressive teams in Indian Super League history, who lost in the final of the 2018/19 season. Goa played a swashbuckling brand of football and have reached the semi-finals in four of the five seasons of the league. They also won the Indian Super Cup in 2019.
Iain Hume and Lucian Goian, two of the most impressive foreign players in the history of the ISL, are both individuals obsessed with their fitness and swear by the nutritional supplements offered by Fast&Up to help them maintain very high levels of performance despite being in their thirties.
The importance of nutritional supplements and better conditioning has permeated through to the football ecosystem in India and Fast&Up are one of the main leaders behind the movement as they aim to extend this awareness throughout the country.
#4 Hockey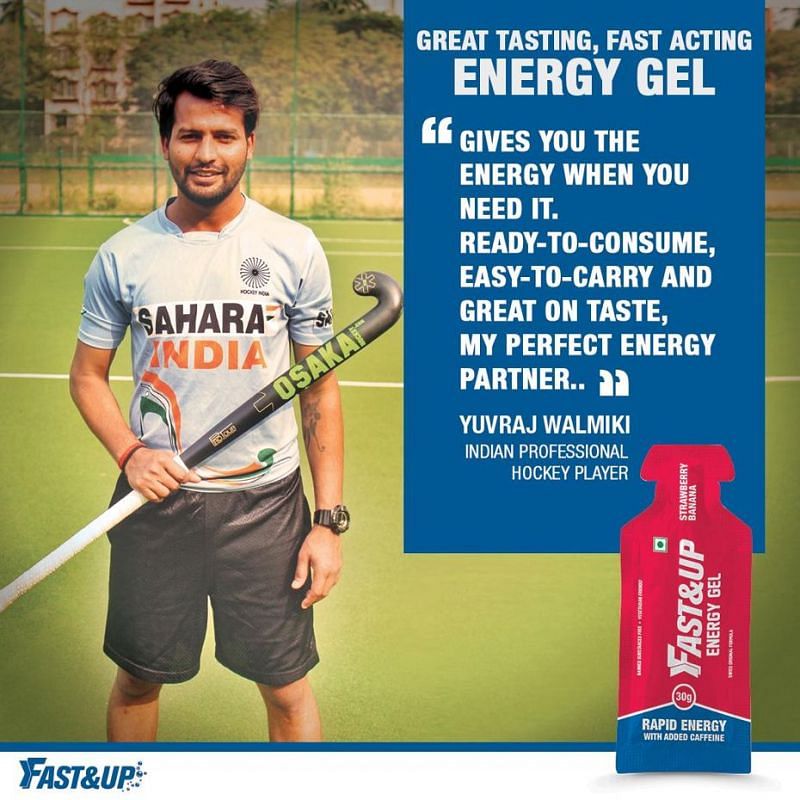 The inspirational Sandeep Singh, whose remarkable return to fitness after suffering a life-threatening shooting saw him return to the Indian hockey team, is someone who works on his fitness all the time. Despite having retired now, he still is extremely fit and is a role model for aspiring players. His story was so touching that the movie Soorma was made to recognise his improbable comeback from the accident.
Yuvraj Walmiki is another hockey stalwart who is a member of the Fast&Up family and swears by their products.
#5 Tennis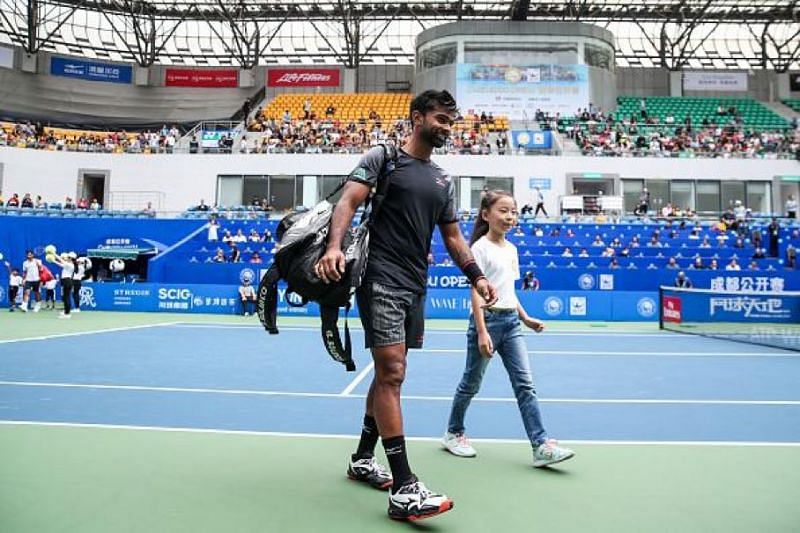 Indian tennis stars such as Jeevan Nedunchezhiyan, Purav Raja and Shivika Burman are all big fans of the Fast&Up Reload product, with both cola and berry flavours equally popular. Nedunchezhiyan won the Aircel Chennai Open in 2017 and is currently ranked in the top 100 in doubles in the world. He has shown the ability to stand out among performers and is one of a kind.
#6 Athletics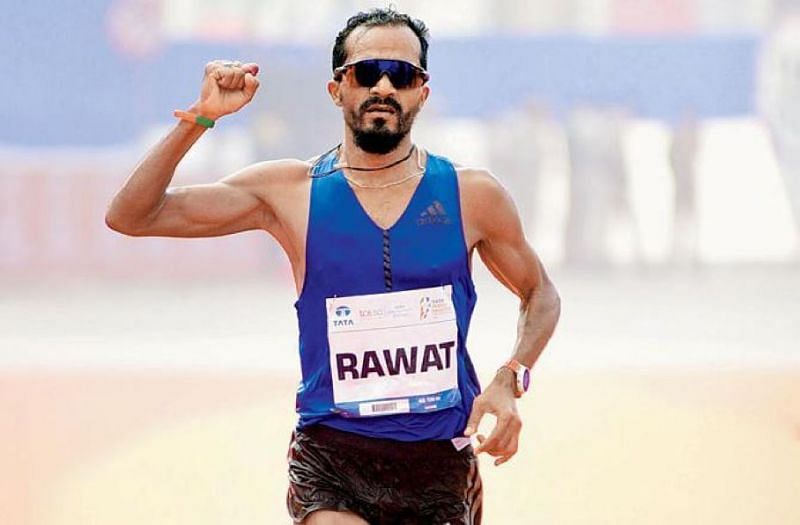 Official energy drink partners for PROCAM races in 2019/20 and partners for all IAAF labelled PROCAM races, Fast&Up proved themselves to be a solution all runners love. Marathon runner Nitendra Singh Rawat was one of the prime athletes who used to actively consume nutritional supplements from Fast&Up.
These supplements help athletes stay hydrated and aid in recovery, improving their endurance and strength.
#7 Badminton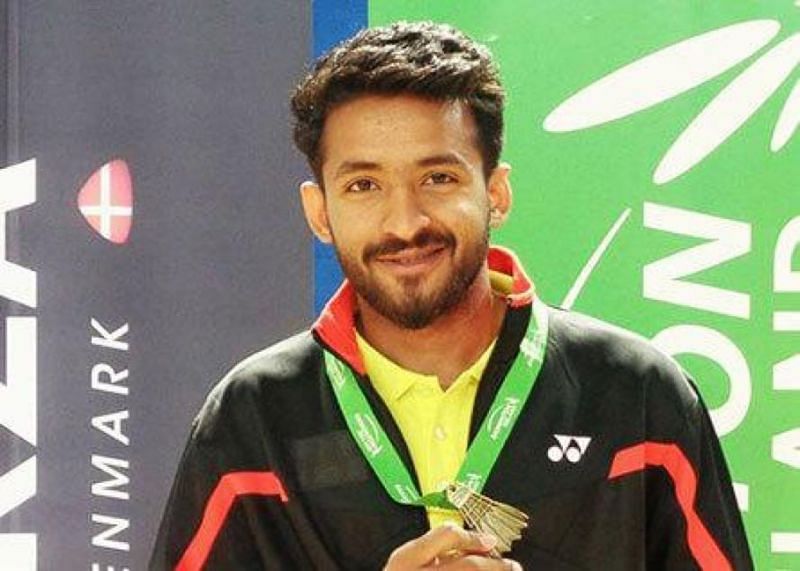 Para badminton star Nitesh Kumar is also a member of the Fast&Up family and enjoys the Fast&Up energy gel, as it helps him maintain explosiveness and stamina needed to compete in badminton.
With a bronze medal at the Asian Para Games in 2018 in the men's doubles and a world rank of 10 constantly providing him encouragement, Nitesh is preparing to take the world by storm as he ensures he remains fit and in the best shape to challenge, thanks to Fast&Up.