Fulton fills his boots as Cook crumbles
927 //
22 Mar 2013, 23:37 IST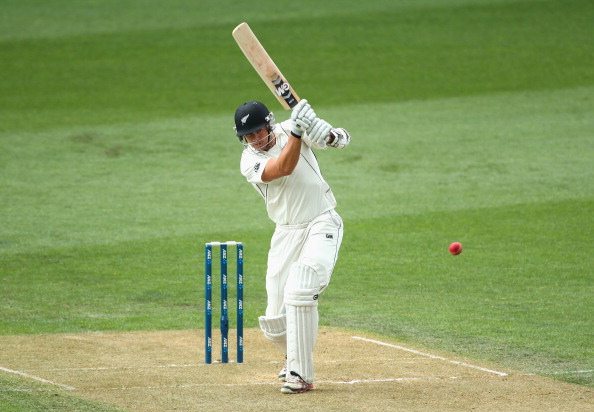 We've all been there. Club cricketers around the world have played in matches when an average player has smashed them to all corners and recorded a score beyond their wildest dreams. You shrug, look at each other and ask: "How on earth has he done that?"
There must have been a moment when the England fielders did exactly that. Peter Fulton, a cult hero in New Zealand for his gangly batting style and awkward negotiation of short bowling, is 124 not out after the first day of the third Test at Eden Park in Auckland. And on what seems to be the world's flattest wicket, in conditions sculpted from a batsman's paradise, his side are in pole position to at least achieve a draw from this series, currently deadlocked at 0-0. New Zealand are 250-1.
Indeed, Fulton's innings has its support. Young Kane Williamson is also taking advantage of the perfect batting conditions, and at 83*, his innings showed a maturity belying his relative inexperience at this level. Make no mistake about it, England are on the run.
What will hurt the most is that it could have been England doing the scoring, and not the Black Caps. It was Alastair Cook, not Brendan McCullum, that won the toss, and put the home side into bat on what appears to be a featherbed designed to ensure a series draw. It didn't take long for parallels to be drawn with Nasser Hussain's infamous insertion of the Aussies at Brisbane in 2002, and for good reason. Peter Fulton, for his efforts, is not a good enough player to bat through a day unbeaten against England. This was a day to bat, and bat long.
England's bowlers toiled in the difficult circumstances with little imagination. Jimmy Anderson is clearly unfit, and had they gone into this match with a one-match lead, you can't help but think that Chris Woakes or Graham Onions would have been taken his place. Stuart Broad and Steven Finn struggled with their length, and in Monty Panesar, England have a spinner not quite firing on all cylinders, and struggling with some of the smallest boundaries in Test cricket.
But England's failings were New Zealand's gain, and the side ranked eighth in the Test rankings look set to complete an unlikely series draw, at least, against the world number twos. This was not in the 2013 script for the away side, whose focus is perhaps beyond this and the corresponding series in England, and instead on back-to-back Ashes series later this year. It's up to Cook and his men to first escape this Test match alive.