Greatest quotes on Sachin Tendulkar
5.10K //
24 Dec 2012, 14:12 IST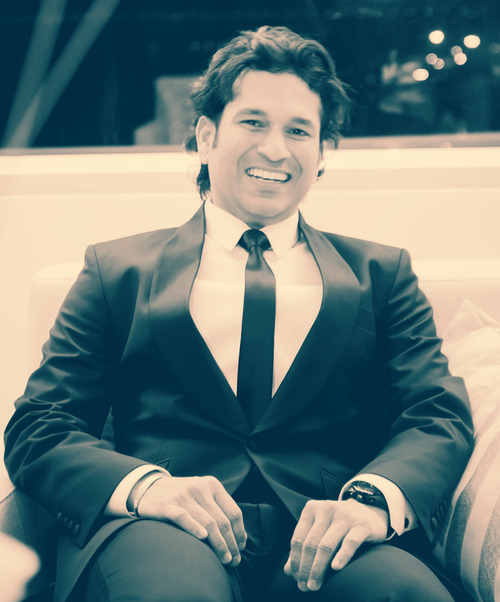 Yesterday, Sachin Ramesh Tendulkar bid adieu to One Day International Cricket. After nearly 22 years of dominance, Sachin will never wear the blue jersey again, Yes, its a horrific truth but as Kanye West once quoted "People in life are seasons, and all that happens – happens for a reason".
I guess this was just the time for Sachin to hangs his boots up.
Now, I don't need to tell you how great he was, because I know that you know, Sachin was Sachin. Ever since coming into the ODIs at the young age of just 16 years and 223 days, he was strong, dominant, legendary and down to earth, making records like it ain't nothing.
I never saw Don Bradman play, I saw Sachin play and as my friend once described "Seeing Sachin bat is better than sex". Agreed.
So here, along with my tribute to the little master, are some of the best quotes on him by great personalities/organizations :
"I want my son to become Sachin Tendulkar." - Brian Lara
"We did not lose to a team called India, we lost to a man called Sachin" - Mark Taylor
'Nothing bad can happen to us if we were on a plane in India with Sachin Tendulkar on it." - Hashim Amla
"He can play that leg glance with a walkin stick also." - Waqar Younis
"There are 2 kinds of batsmen in the world. Sachin Tendulkar and all the others." - Andy Flower
"I have seen god. He bats at no.4 for India in tests." - Matthew Hayden
"I see myself when I see Sachin batting." - Don Bradman
"Beneath the helmet, under that unruly curly hair, inside the cranium, there is something we don't know, something beyond scientific measure. Something that allows him to soar." – BBC Sports
"The more I see him, the more I want to see him." – Azhar
""On a train from Shimla to Delhi, there was a halt in one of the stations. The train stopped by for few minutes as usual. Sachin was nearing a century, batting on 98. The passengers, railway officials, everyone on the train waited for Sachin to complete the century. This Genius can stop time in India!!" - Peter Roebuck *Aussie Journalist*
"I am fortunate that I've to bowl at him only in the nets." - Anil Kumble
"Test cricket is bloody hard work, especially when you've got Sachin batting with what looks like a three metre wide bat." – Michael Hussey
"He has been in form longer than some of our guys have been alive." – Daniel Vettori
"I had to remind Gary Kristen often that he was in the covers to field against Sachin, not to applaud him." – Hansie Cronje
"This little prick's going to get more runs than you, AB."  - Merv Hughes to Allan Border after an 18-year-old Tendulkar scored a century in Perth. Tendulkar now has scored more runs than Border.
"What we (Zimbabwe) need is 10 Tendulkars." – Paul Strang
"I never get tired during umpiring whenever Sachin is on crease" – Umpire Rudy Kortzean
"We won with ten, but lost to one." - Steve Waugh
"Sometimes you get so engrossed in watching batsmen like Rahul Dravid and Sachin Tendulkar that you lose focus on your job." – Yaseer Hameed
"I will see god when I die but till then I will see Sachin Tendulkar" – A Banner in Sharjah
"Do your crime when Sachin is batting, because even God is busy watching his batting." - A placard at the Sydney Cricket Ground
MUST WATCH : A video illustrating the journey of the legend that is Sachin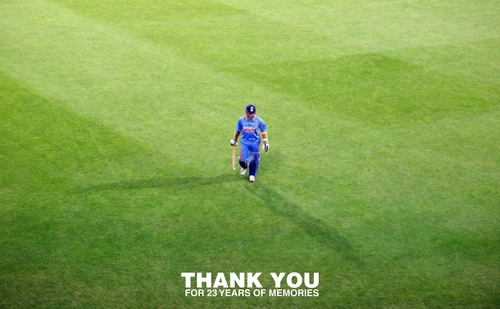 And a message to all the critics who are still asking questions like "Whether Sachin should retire from Test Cricket also ? " – I say to them, get a life and leave the master alone, he has done more than enough for this country to be asked such questions.
And to all you out there, "Always Remember we lived in the time of Sachin Tendulkar".
This was my third article in the Greatest Quotes series. Here are the previous ones.