Have I missed the best of Sachin?
977 //
25 Dec 2012, 15:56 IST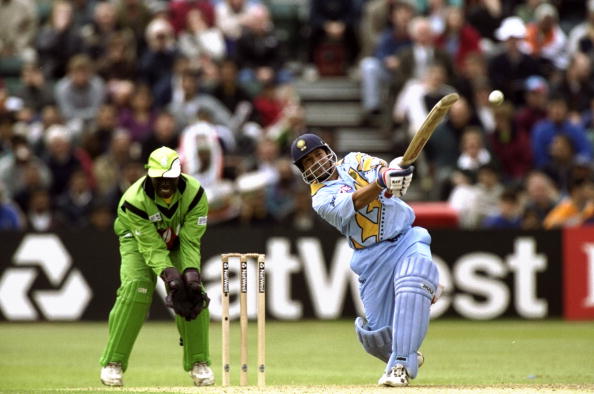 I first saw him playing in ODIs in the summer of 2001. I was 6 at that time. He was playing against Australia, in Indore. After the cartoon series, 'Arabian Nights' finished on Disney, I started scrolling down the channels, when ESPN came. Suddenly, my father stopped me, saying, "Don't change the channel, Sachin is playing." I became curious. What is so unique about him? Why did my father stop me? So I asked my father, "What's special in him?", and he replied, "He's the best batsman in the world."
I regret that I couldn't see Sachin in the 90s. Since Sachin Tendulkar retired from ODIs on 23rd December, I've read hundreds of articles on different websites. Not one was written by anyone of my age. 'How lucky they are, to have witnessed Sachin's heroics of the 90s!', I thought.
I started imagining the time when Sachin was in his 20s. It all started with his 82 of 49 against New Zealand in 1994, which must have left everyone wonderstruck, hands joining each other producing 'clap' sounds in acceptance that they had got the star the Indian batting line-up needed. The Aussie thrashing in Sharjah, which must've led to his comparisons with the great Donald Bradman, and the 'Glorious' year of 1998, when Sachin scored 1894 runs, the highest by any cricketer in a single calendar year, suggesting that he was one of the best players the game had ever witnessed.
So have I missed the best in Sachin? Most of you won't agree. The post 2000-era too saw many master-class performances from the great batsman, whether it was the thrashing of Shoaib Akhtar at the Centurion in the 2003 World Cup, or reaching the double century landmark and being the first one to do so, or even lifting up the World Cup, which left me teary-eyed.
But there was something about him in the 90s, which started to disappear in the 2000s. When I used to see his videos of Sharjah, I saw an aggression, an incandescence, which has quietly subsided since the 2003 World Cup. He still has scored numerous centuries since then, but not with that same modus.
He would rarely step up on a fast bowler's delivery and send it to the boundary with a stinging cover drive.  He would rarely play with the turn and hammer the ball towards long-on for a huge six.
When I read all those articles, I feel jealous of those authors. The way they define his stroke playing abilities, his aggression, and his fan-following at that time, it makes me feel jealous. I missed the best of him.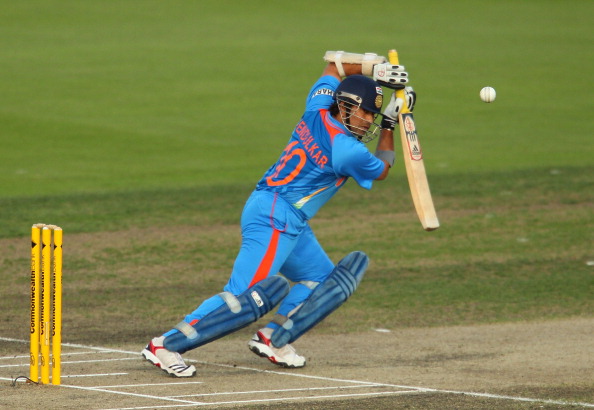 Obviously, the only reason for this change was his ascending age. A player is not supposed to be as rampant and offensive in his 30s as he was in his 20s. Still, I convince myself with the fact that at least I've seen him playing cricket, and I can boast about it to the next generation.
In a nation with over 125 crore people, and cricket being the most followed sport, he's probably the only player who has made his place in everyone's heart, whether it's a 10 year old kid, a 30-year old professional, or a 70-year old grandfather. He was someone whom every Indian followed, or in other words, ' worshipped'.
For me, it is always difficult to imagine cricket without him. One Day cricket will never be the same again. He's a legend of this game. It's not possible to replace someone like Sachin Tendulkar. He's not just a player, he's a phenomenon.
His cricketing journey in the blue colour has ended.  For me, and for you, this would be difficult to accept it.
I find myself lucky to have seen this cricketing great play for more than 10 years now. But one question will always disturb me for the rest of my life. Have I missed the best of Sachin?