He will retire when he wants
1.11K //
07 Dec 2012, 19:09 IST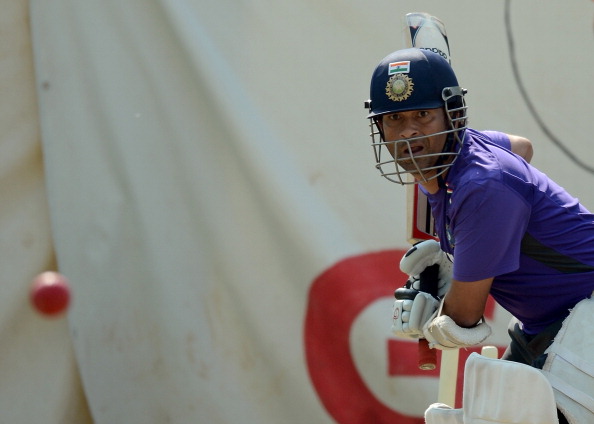 "You either die a hero or live long enough to see yourself become a villain."
This is a quote that I have seen various writers use in articles, trying to justify the fact that it may be time for Sachin Tendulkar to retire.
The thought that comes to my mind, whenever I read such views is: Maybe he is not living to see himself become a villain. Maybe he continues to play, for the same reasons that he first picked up a bat. His love for the game.
It seems that everyone who has ever watched even a single over of cricket, has an opinion on Sachin Tendulkar. People seem to think that they know more about when Sachin should retire than the guy who has actually served this country and cricket as a whole for more than twenty years.
It is agreed that his retirement is near, but who are we to decide when he should retire? Have we scored more than 34,000 runs in international cricket? Have we hit more than 50 test centuries and an almost identical number of ODI centuries?
History is testimony that one may count Sachin out at one's own expense. He has had one of the most illustrious careers of all time, yet he can't be afforded a lean patch? There are others in the current cricket team who do not necessarily deserve a spot in the squad, yet somehow Sachin is the easiest scapegoat.
For so many Indian cricket fans, Sachin is the be all and end all. A match would not have truly started until Sachin had made his way to the crease with bat in hand, and the match would end when Sachin would sadly, be dismissed.
For the past few years, my interest in cricket has waned to the extent of extinction, but my interest in watching Sachin play is stronger than ever. My television remote switches to a cricket match only when Sachin is batting.
I can say that this holds true for many Indians out there. There is a whole generation of fans who would suddenly lose interest in the sport once Sachin retires. The same generation that first picked up a bat because they wanted to play like the Little Master. The same generation that would leave studying for an exam just to watch Sachin play another of his wonderful innings.
Ramachandra Guha, a cricket historian, once wrote an article about the giants of the game, from W.G. Grace to Bradman, Sobers and Tendulkar. A comment he made holds some significance currently:
"Grace was loved by 15 million Englishmen. Bradman was idolized by 10 million Australians. Sobers worshiped by a like number of West Indians. But Sachin is answerable to a billion hyper-expectant and too-easily dissatisfied Indians."
The day Sachin retires, cricket will become poorer than it's ever been. Not just Indian cricket, but international cricket as well.
Many want him out rather than support him during this time of struggle. His first innings knock against England at Eden Gardens showed that he was after all a human. He was ready to grind out a knock, ready to struggle.
Sachin's innings have so many times lifted the spirits of a country. It is time we support him in his struggle.
Many people out there want him to retire. They fear his image may be tarnished if he does not retire at the right time, which they feel is now. What many do not realise is that deep inside, Sachin knows when he wants to retire. After all, who knows more about timing it just right than the master himself?