Home advantage - The cricket way
693 //
14 Nov 2012, 20:03 IST
We, the sports fanatics, see many types of sports, individual and team, but how often have we seen the term 'home advantage' associated with any of those sports? Not many I guess, and the one sport in which this term is used quite often is CRICKET.
This term holds more importance in the gentleman's game than any other. Home advantage in cricketing terms holds the most important due to the pitch, the 22-yard strip of the ground which helps in deciding the winner.
We see sports like hockey and football where the teams mostly play on the same surfaces, grass to be precise, and neither of the teams have advantage of the surface. In individual sports like tennis and Formula 1, the surfaces and tracks don't matter as much. But this is not the case in cricket.
The results of the longer format bilateral series, commonly played in this sport, are influenced by this advantage factor called the 'pitch' more than the shorter formats of the game, as the pitch remains the same for most part of the shorter game.
In test cricket, the home teams dish out pitches that the visitors would struggle on. Some examples are the turning tracks that the sub-continent teams prepare for the visitors and the green tops that are found in Australia and South Africa. This, in turn, has huge impact on the outcome of the series played between the two nations. The home advantage factor also helps teams take revenge against opponents, as can be seen in the bilateral series between India and England that is about to start in India. The hosts are going to leave no stone unturned in their efforts to take revenge for their 0-4 drubbing in England, and will make the pitches the "rank turners".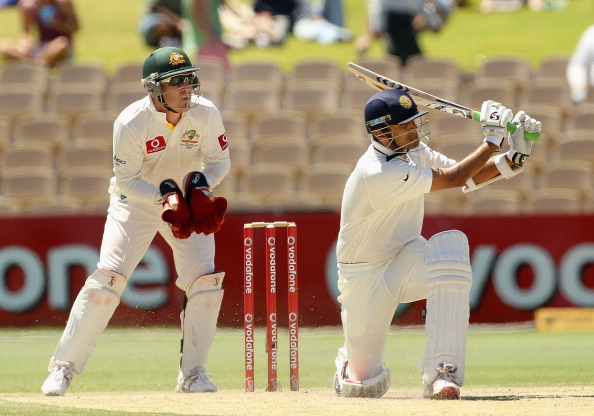 Of late, cricketers have started mastering all kinds of surfaces, but the pitch factor still holds the key, especially in test cricket, and rightly so. The players who master all kinds of pitches and prove themselves on them are called the legends of the game.
This unique feature of cricket, whether good or bad, is for the experts to decide. But the one positive about this is that players are tested in all sorts of conditions and environments, thus providing a real treat for the fans as they watch the best in the world battle out to prove their supremacy.