Horrorscopes - Indian Cricket Team
2.85K //
08 Dec 2012, 22:30 IST
We got totally smashed in the 3rd Test Match, got outplayed in all departments of the game. But all's not lost, the stars still have good things planned for them if they follow certain things…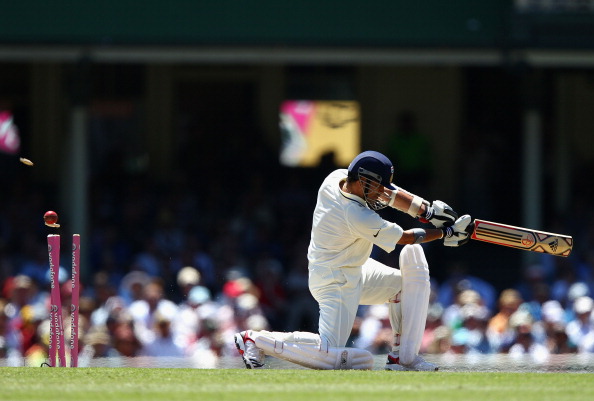 Horror-scopes – Indian Cricket Team 
Gambhir (Libra): Play pakda pakdi (tag) with 10-year olds daily. Hire Usain Bolt as your running coach. Stay away from Inzamam.
Sehwag (Libra): Bat longer than an Airtel ad. While fielding, avoid looking for hot chicks in the crowd, there are none at Test Matches.
Virat Kohli (Scorpio): Use a lot more of BC's and MC's to motivate the players. Carry a green towel to the field to wipe the ball and for luck.
Pujara (Aquarius): Have a kaju katli (sweets) before coming out to bat. While batting, crack Sardar jokes to piss off Monty Panesar.
Tendulkar (Taurus): If you under perform, compare yourself with your fellow Rajya Sabha members. Bowl more overs than Harbhajan Singh.
Yuvraj (Sagittarius): Stop buying those Rs. 20 shades from Kandivali station, they bring bad luck. Play Cricket 07 on the PS2 daily.
Dhoni (Cancer): Get Joginder Sharma back in the team. Get Poonam Pandey to strip at the lunch break. Call 'tails' during the toss.
Ashwin (Virgo): Crack a nariyal (coconut) on the pitch before bowling, for luck. Keep the carom ball for the game of carom only. Mock Sehwag.
Zaheer Khan (Libra): Do the Gangnam Style after every wicket. Knock out Cook with a beamer. Put extra sugar in Kohli's tea during the break.
Ishant Sharma (Virgo): Bowl faster than you run. Wear pink shoes for good luck. Avoid tips from Gautam Gambhir while bowling.
Pragyan Ojha (Virgo): Do not rub the ball on your crotch every 6 seconds. Sledge in Gujarati, take tips from Parthiv Patel.
Duncan Fletcher (Libra) : Dress up as Santa Claus and watch the India vs Pakistan hockey match. Then do what the British did in 1947.