How Ishant Sharma saved Cricket
6.93K //
25 Dec 2012, 23:15 IST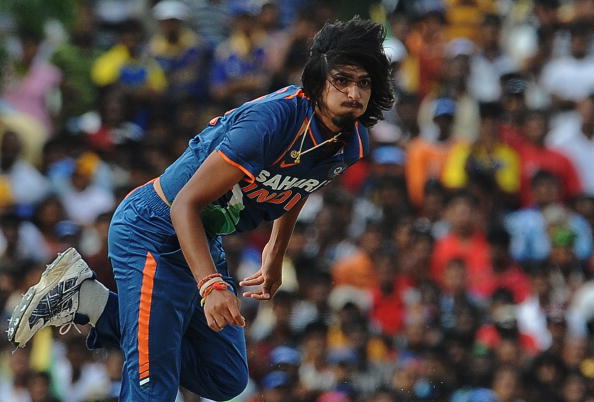 If cricket were falling off a cliff, India and/or Pakistan would be the person standing at the edge, trying their best to hoist it back onto  the flat surface whilst repeatedly asking it to 'hold on'. A massive seventy percent of cricket viewership is attributed to Indian and Pakistani spectators and without them, the sport would be as dead as the dodo.
With that being said, India-Pakistan encounters in recent times haven't quite served the spice one would have expected. Since the introduction of that concept of 'world peace', opposing players are all hugs and kisses and more often than not, we see an Indian and a Pakistani player shake hands while you're at the edge of your seat hollering for an altercation.
An India-Pakistan match means nothing more than an extension of the 'Aman ki Asha' initiative (and is noticeable in the way wickets are thrown away). It's a political issue, where counterparts of the country sit together on their big chairs, slyly eyeing each other, each wondering if their lack of cricket knowledge is being exposed on camera or not. If the Teletubbies ever had a mash-up with Sesame Street, it would not look unlike an Indo-Pak encounter.
Even today, that excitement and tingle in the air that grips and precedes an India-Pakistan match was missing. Even sponsors seemed to turn their noses away and we were treated to Skore condoms and poorly done Axe advertisements, constantly reminding the everyday cricket fan of his absent promiscuity.
The Indians began strongly, and then decided to oblige the 'athithi devo bhavo' maxim, losing wickets at a steady rate. Bhuvaneswar Kumar threatened to cause an imbalance, but the likes of Jadeja and Yuvraj made sure they were back to treating their guests very well.
And then it happened.
17.4 overs had been bowled, Ishant Sharma was steaming in, adrenaline visibly flaring through his nose. A couple of balls earlier, Shoaib Malik had been caught out only to be called back after the umpires referred to the replays on Kamran Akmal's insistence. Sharma had bowled the over's second bouncer, and Shoaib Malik was back at the crease.
Akmal did nothing wrong, but seeing that Pakistan had brought along somebody taller than him may have caused a slight complex to cultivate in Ishant Sharma's head (this is just a theory), who went straight at Akmal and began hollering in his ear, presumably asking him to come again next time (but again, this is just a theory).
Until then, there was a lull which had started to gradually move around the Chinnaswamy Stadium. India were losing, the excitement was fading and another India-Pakistan match was falling into a ditch of happiness and peace. Where was the excitement? Where was the fire? Ishant Sharma pulled one right out of the hat to wake billions of people up and pump in a dose of testosterone into blood streams.
This was the kind of cricket we wanted. Where the oppositions went up into each other's faces, just to create a stir and make them tremble in their hearts. A billion Indian and Pakistani cricket fans around the world got off their couch and began screaming at their television, aiming choice words at either Ishant Sharma or Kamran Akmal. Sharma's outburst may have singlehandedly upped TRPs by a crazy amount of points and finally pulled cricket up onto the cliff.
Expect a Ishant Sharma vs Kamran Akmal video to hit the web soon, a la the Gautam Gambhir vs Shahid Afridi one. And expect Ishant Sharma to be hailed as the saviour of cricket in years to come.