Former New Zealand batter Jesse Ryder has complained about not getting another opportunity to play at the international level despite being in a good space. The 38-year-old felt he had the potential to become one of the top batters in world cricket.
Ryder last represented New Zealand in January 2014. His international career was studded with behavioral issues, prompted by alcohol consumption. It led to Ryder falling out of the selectors' favor as they never saw him fit for a comeback.
Speaking to Code Sports, the Kiwi stated that despite staying sober for two years and being in good form, he didn't get another chance to prove himself.
The southpaw said:
"There's a period there where I was two years sober and I tried to get back in the team and they didn't give me an opportunity. That was my period where I was actually dominating domestic outdoor cricket and I wanted to have one more crack while I had such a good mindset. I felt that I could be one of the top batters in the world, but I didn't get the chance."
Ryder, who is currently playing for New Zealand in the Indoor Cricket World Cup in Australia, continued:
"In my younger years I was a wild child but I've chilled out a bit. Being in the spotlight wasn't my thing. Outdoor cricket always had a lot of other pressures. The media always got a hold of me. It got to a point that I couldn't really be bothered any more."
After an ODI against the West Indies in 2009, the left-handed batter faced the ax and copped a fine after missing a team meeting and training session following some late night drinking. He was assaulted outside a bar in Christchurch and had to be admitted to a hospital in critical condition.
He played his final international game in January 2014, but was dropped from the squad the following month for the Auckland Test against India after another late-night drinking episode.
---
Jesse Ryder's final Test was New Zealand's historic win in Hobart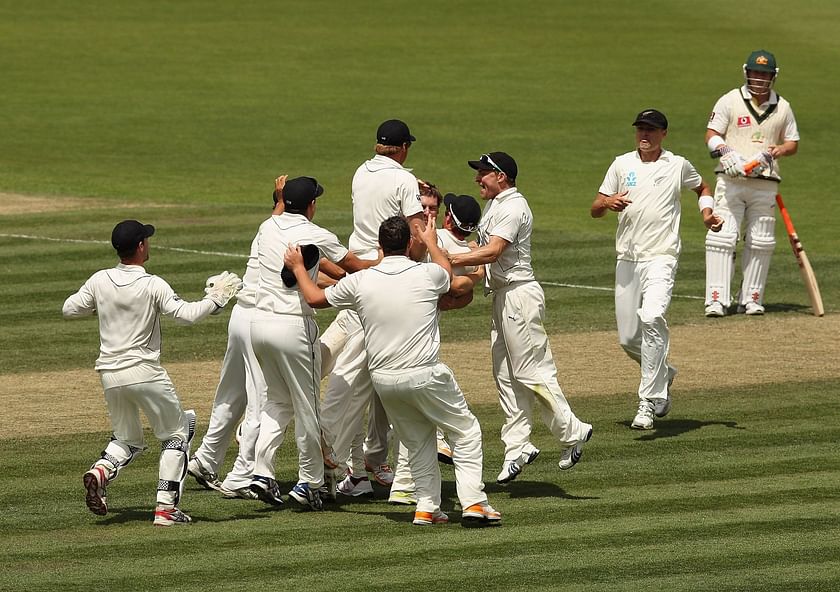 In 2011, Ryder played his last Test against Australia in Hobart, with the Kiwis winning the game by seven runs.
New Zealand prevailed in a low-scoring affair over their Trans-Tasman rivals as Doug Bracewell starred with six wickets in the fourth innings.
However, the southpaw scored only 16 runs, including a first-innings duck, in the game. The visitors successfully defended 240 to level the series and secure their first Test victory Down Under since 1985.