"I'm confident that if I keep batting, I can win the game for the team from any situation." - Virat Kohli interview
3.88K //
03 Oct 2013, 21:33 IST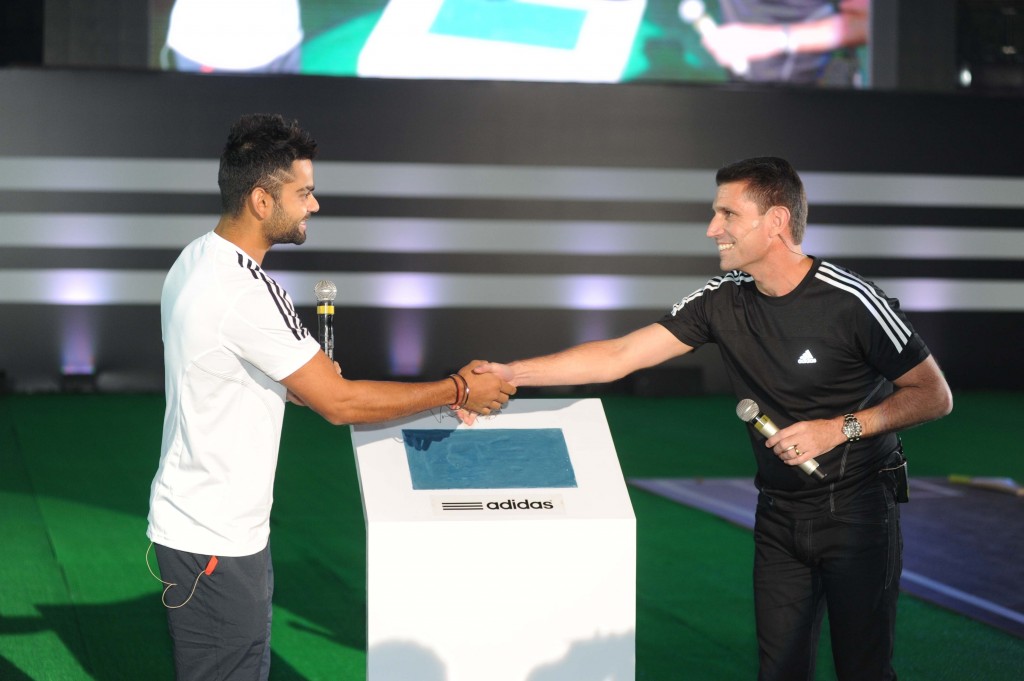 Q. You seem to be hogging the limelight when it comes to presence in television advertisements, even beating the folks from film industry. How do you manage to find the balance between your cricket and brand endorsements?
A. It is quite difficult. Often there is a temptation to spend more time with family and friends, but it rarely happens for me at present. Endorsements are a reward for good performance on the field, and the commitments made after signing them need to be done.
Q. It seems a new fad in the Indian team is to set fashion trends. Dhoni has a new hairstyle, while a few players now sport moustaches. What is your take on that?
A. Ours is a young team, and hence you will get to see such things from us. The public seems to make a trend out of our styles. You can expect more new things from us in the future.
Q. You completed 5 years in international cricket in August this year. How do you look back at your journey in the sport?
A. The journey has been very good so far. I have been very lucky to win the World Cup so early in my career. I hope to continue the good run in the future as well.
Q. Any comments on the doubts surrounding the series in South Africa?
A. Just like you, even we are waiting to know the decision on the series and I really can't comment much on this matter.
Q. Can performances in T20 cricket be considered a criterion to judge the form of a player?
A. I don't feel there should be a criterion to judge any player in any format – Test, ODI or T20. A player knows whether he is in form or not, and I think that's the only thing that matters.
Q. The visiting Australian side will be without their skipper Michael Clarke. How do you rate their chances in the series in the absence of their captain?
A. Australia are a strong team even without Michael Clarke, and we will have to play well against them to win the series.
Q. You are an aggressive player. The Australians are known to provoke opponents, more often the aggressive ones, while playing against them. How do you plan to handle that in the upcoming series against them?
A. I will look to give my response with my performances with the bat. But if things go out of hand, then we will see how to tackle that appropriately. Our present team doesn't tolerate much nonsense and we believe in playing competitive cricket and trying to win in the right spirit.
Q. What do you think about Yuvraj Singh's comeback into the side?
A. I am very happy for him that he is back in the side. As I have said before, I didn't have any doubts that he would be back soon. He went outside India, away from the limelight, to train and focus on his goal of making a comeback, and now that he's back in the team, I hope that he performs even better than what he has done in the past. He will add invaluable experience to the middle-order and strengthen the team.