India and Tendulkar: 23 years of 'madness'
3.96K //
23 Dec 2012, 16:54 IST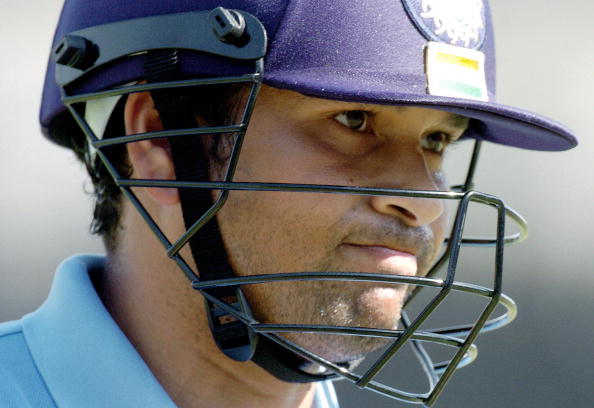 I have decided to retire from the One Day format of the game," he said in a statement. "I feel blessed to have fulfilled the dream of being part of a World Cup winning Indian team. The preparatory process to defend the World Cup in 2015 should begin early and in right earnest. I would like to wish the team all the very best for the future. I am eternally grateful to all my well-wishers for their unconditional support and love over the years.
21st December was supposed to draw curtains on the world as we know it. The end though, came a day or two late as the world has indeed changed the way we have known it, after Sachin Tendulkar announced his retirement from ODIs today.
For more than a generation of fans, the joy of cricket was discovered after witnessing Sachin Tendulkar bat. Is it too hard to accept then, that for them, for us, it's hard to view the game beyond him? True, there were joys beyond his batting, but they weren't discovered until adulthood kicked in, for many of his fans.
For millions, watching Sachin get his 186, decimating Australia at Sharjah, destroying Pakistan at Centurion, achieving the impossible against South Africa at Gwalior, are all part of memories that'll survive as long as those millions are alive, and probably will be passed on from generation to generation.
It's easy to ridicule the passion of these fans as 'madness' but taken in a national context, it's impossible to imagine a more uniting force than Sachin Tendulkar with a willow in his hand. Not for nothing was cricket a 'religion' in India. So much so that it became a clichéd term, with many not appreciating the effect it had on countless people. Cricket was only a game after all. It wasn't as important as politics, education, science or other more practical aspects which humans should divert their attention to. But the magic of Sachin Tendulkar worked as a soothing balm for the struggles of day-to-day lives of millions of Indians.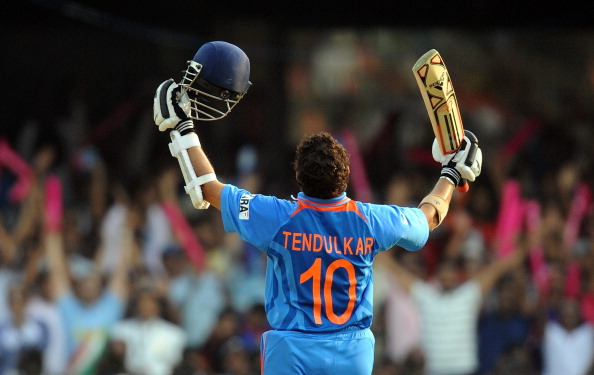 School-bound kids completed their homework in time, lest they be barred from sitting in front of the TV when Sachin was batting. Dads left their office work to join their kids, the age barrier going kaboom in that moment. Chai shops were crowded with faces staring at a 14" screen, people who wouldn't have found anything else equally captivating at any other time.
When Sachin scored that 100 against Kenya after attending his father's funeral, cricket touched lives. Mourning and celebration found a unique mix among common people who wondered how it felt to perform despite facing personal tragedies. Sachin's greatness lies in the fact that irrespective of the numbers he accumulated, people will remember him for the emotions he generated with his batting. I saw people who had left their teenage years far behind them, shed tears in abundance when Sachin reached the 200 mark in ODIs. What did they get from that innings? They put aside far more important work to be in front of the TV at that moment. They weren't going to be paid for watching him bat. They watched Sachin bat and they cried because they felt such immense pleasure in doing so.
And now that era of cricket, when it has been something more than just a game, is so close to being over. We've grown up and we have a cold, calculating outlook towards everything these days. Being so emotional about something so daft is frowned upon when you're an adult. But Sachin Tendulkar always kept that kid alive inside grown-ups, just like he maintained his childlike enthusiasm for the game, even after those 23 years.
On 2nd April 2011, Sachin Tendulkar shed tears of happiness after India won the coveted World Cup. 'Win it for Sachin Tendulkar' was the war cry before the tournament began. Again, an individual becoming 'bigger than the game' was how some people ridiculed this emotion. But all 'idealistic' views were forgotten in that burst of happiness. We celebrated as if everything was good with the world. In reality however, nothing had changed. The countrymen still faced the same day-to-day problems – the threat to our security, poverty among the masses, pathetic political agendas and many more 'real' troubles. But we were happy. In times of adversity, we let out our most basic of emotions – that of joy, for Sachin Tendulkar, and the Indian cricket team – both inconsequential in the giant scheme of things for a normal human being. That summed up Sachin Tendulkar's story – giving joy, when it was hard to come by from other sources.
The iconic image of Tendulkar is in a blue jersey, with the Indian flag on his helmet, taking his guard at the end of a 22 yard strip. The moment just before a bowler sent out a delivery was that of utmost silence. And then, when the ball raced off the middle of the bat to any particular part of the ground, a nation erupted in joy, in exhilaration.
It's impossible to be a part of something that is so individualistic and yet so widespread in imparting happiness.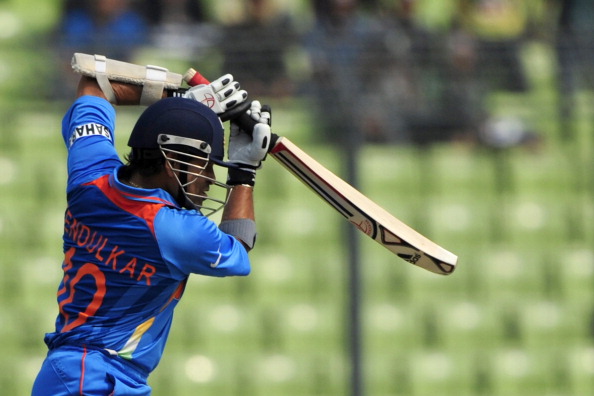 It doesn't matter if you call him 'God' or not, but I bet you will give anything to witness that straight drive one more time.