India vs Australia: 2nd Test, 1st Day - The Quick Flicks
1.65K //
02 Mar 2013, 18:38 IST
The second Test between India and Australia started in Hyderabad today. Here are the quick flicks from the day's play:
Maxwell's moment of glory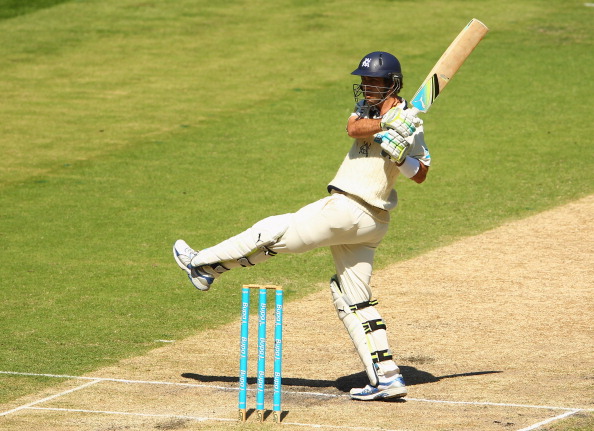 Glenn Maxwell made his debut in the Hyderabad Test. He got his Baggy Green from a commentator wearing a jacket that had a BCCI logo in Matthew Hayden.
The toss
Yet again, Australia won an important toss on a surface that is expected to deteriorate. Clarke had no hesitation in batting first.
Indian team selection
India went in with the same side, which meant that Pragyan Ojha had to sit out yet again. Lot of people poured in their views, criticizing the move.
Ojha's exclusion continues to baffle me. Not the ideal reward for taking maximum number of wickets in the last Test series that India played

— Aakash Chopra (@cricketaakash) March 2, 2013
Bhuvneshwar Kumar's initial burst
It was a great start for Bhuvneshwar Kumar, who snapped up Warner, Cowan and Watson before lunch. Kumar became the first bowler to capture his first wicket by knocking over the batsman's timber in all the three formats.
The miscalculation
Umpire Marais Erasmus called 'Over' when Ishant Sharma had bowled only five balls. The third umpire intervened, and the error was corrected.
Clarke – As precise as a surgeon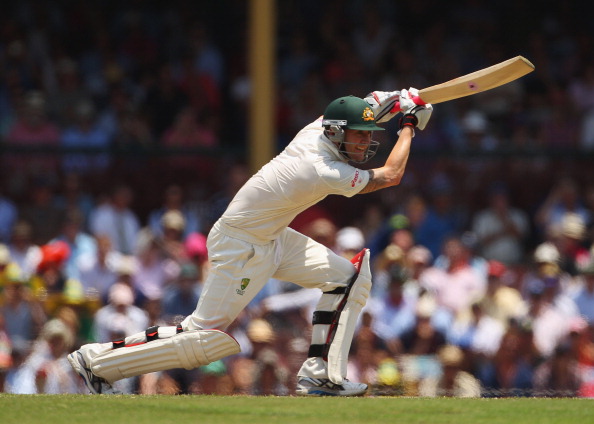 He may not be a surgeon by profession, but in the 31st over, Michael Clarke precisely threaded Kumar's inswinging delivery between two mid-wickets who were at a handshaking distance from each other.
Umpire Erasmus uses DRS
BCCI detests it, other countries protest that detestation, but finally umpire Erasmus used it himself. Just a few moments after the tea interval, Harbhajan vociferously appealed for a bat-pad catch. Moises Henriques was the batsman in question. Erasmus consulted with Dharmasena before deciding to go to the third umpire. The replays suggested that the third umpire was checking whether the ball took the edge of the bat. The third official informed Erasmus that it hadn't, and Henriques was reprived.
Time to give the on-field umpires a couple of reviews, right?
Declaration
Was I hearing it right? Was I seeing it right? The move was totally unexpected.
Clarke wanted to have a go at the Indians for three overs, hence declared the innings with the knowledge that tail-enders, Xavier Doherty and James Pattinson's partnership might not be a game-changing one. How is that for intent?
If Australia go on to win, it will be the second lowest declared first-innings total to result in victory. bit.ly/VUBlf3

— ESPNcricinfo (@ESPNcricinfo) March 2, 2013
India however managed to survive the day without losing any wickets.