India vs England, 4th Test: Day 1
1.23K //
13 Dec 2012, 19:09 IST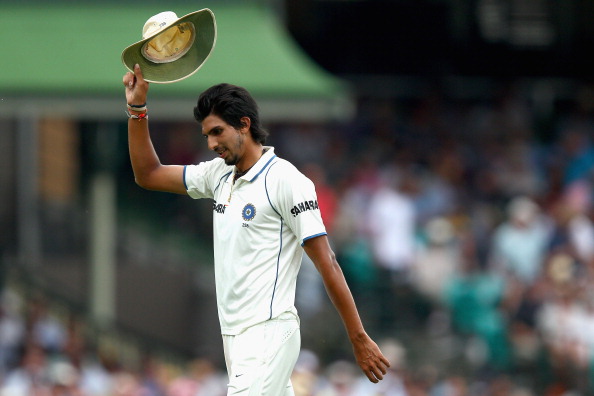 The first day ended with England posting 199 for the loss of five wickets. The score is not huge but if England can add some runs in the first session of Day 2, they might just be in the driver's seat. The Indian batting has failed consistently, barring some excellent knocks, and cannot be relied upon to gain a 100+ runs lead should Ishant Sharma and Co. dismiss the visitors for less than 300 (which seems likely). However, if they manage to do so, then the game would be pretty much in India's grasp as the pitch looks like it will deteriorate over the five days.
The task, however, sounds much more easier than it is. The opening pair of Sehwag and Gambhir is not in the best of form, Pujara is struggling to fill in the shoes of Dravid and Laxman in every Test match, Kohli has lost some of his glorious touch in this series and Dhoni, well, has looked really out of sorts. In the bowling department, things look better but since Dhoni decided to go ahead with just a single pacer in Ishant Sharma, things might just get awkward for the Men In Blue.
The Indian lineup was not a much of a surprise. Changes were needed and Dhoni, yesterday, spoke of a three- spinners attack. Jadeja came in for Yuvraj and Piyush Chawla for Zaheer Khan. In my opinion, Ajinkya Rahane should've come in for Gautam Gambhir. This would've helped the team as well as Gambhir and given Rahane a chance to show his talent – a win-win situation. That did not happen, however, and it is disappointing.
Coming to Dhoni's captaincy, I think he was never really a stand-out captain in tests.  India's success in Tests came due to the stand-out  team he led: the in-form opening pair of Sehwag and Gambhir, the class of Sachin Tendulkar, the consistency of Dravid and Laxman, the explosive batting of MSD, a mix of good and in-form pacers and spinners like Zaheer Khan, Harbhajan, Ishant Sharma and Ashwin.
Dhoni's captaincy was good but never fantastic. This team, however strong on paper, too never quite managed to turn things around or win tests from real bad positions. Dhoni's tactics are more suited to the shorter formats, however, applying them in the Tests hasn't quite worked. In my opinion, regardless of the result of the final Test at Vidharbha Cricket Association, the selectors should replace Dhoni with Virender Sehwag or Virat Kohli. This would allow him to focus on ODI's and T20 and possibly help India retain the World Cup crown in 2014. And, allow someone else to turn around India's fortunes in the longer formats of games.