India vs England: Still betting on India
862 //
05 Dec 2012, 10:53 IST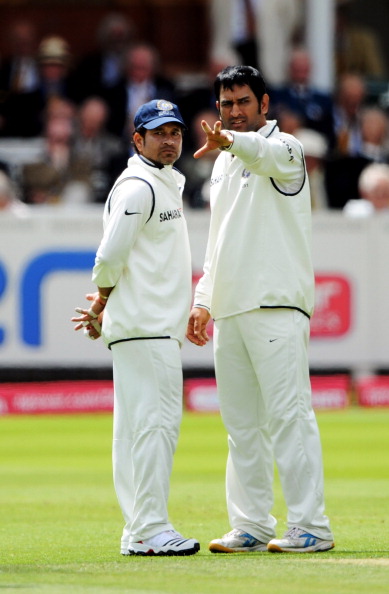 There is a new problem being faced by the Indian cricket team. India is not playing on pacey wickets in South Africa or Australia; nor are they facing swinging conditions in England or New Zealand. In fact, they are playing on slow spinning tracks in India and yet, they are struggling.
Batsmen who have difficulty negotiating the pace and swing of Dale Steyn or the nagging accuracy of Glenn McGrath are struggling against Monty Panesar who, with all due respect, isn't even England's first choice spinner or a regular in their playing eleven. Shane Warne and Muttiah Muralitharan must surely be licking their lips.
To compound the problems, the bowlers can't get English batsmen out on these tracks. Not even with three spinners in the side. Again, we are not talking about batsmen from Pakistan or Sri Lanka. Not even South Africa or Australia. We are talking about English batsmen who, shall we say, have a bit of reputation against spin. And not the good kind I mean.
There is confusion all around. The selectors are confused about the team selection. Selecting a team in home conditions hasn't been a problem for a long time. "Pick any set of top order batsmen, any three spinners and they will do the job" isn't working anymore. The fans are confused about what is going on. They are used to worrying about nicks to the keeper, now they have to worry about the little bat-pad catches to short leg. I am sure Dhoni is confused about whether he should have made the statements he made so publicly demanding spinning tracks for the series.
Just to spice things up further, the Eden curator is running his own little soap opera and he couldn't have picked up a better time if he was keeping an eye on the TRP ratings. Now, no one knows what kind of pitch we are going to get. But they don't know whether they should fret over it given they were not sure what kind of pitch is good for India in the first place.
The England team, on the other hand, is confused too. They valiantly talked about how they were going to try and challenge India in Indian conditions and make a fight out of it but they didn't really believe it, did they? And it showed in the first test. Other than Cook and to some extent Prior, no other batsman seemed to have the confidence that they usually have at home. Their fast bowling struggled as well. Finn didn't play due to injury, Bresnan didn't get the reverse swing that he was supposed to get, Broad seems to have a hit a plateau in his career in general and without the swing that Anderson gets in home conditions, he was never going to be a threat. Even though the England team management perhaps anticipated this scenario, they were still not confident that Panesar could hurt India and he wasn't selected.
And then as they say, what a difference one match can make. Cook continued his inspirational batting from the first test into the second and that certainly rubbed off on others. Kevin Pietersen chose this test to prove his points (not one but two, hence the plural). He showed why his 'reintegration' was so important to England and he also showed that he has the means to counter his problems against left-arm spin. Those two, a vastly improved Panesar and a consistent Swann, caused the well documented and much analyzed grief to the Indian team.
So, what can we expect in the third test? Will Dhoni be able to rekindle his magic that he is so often able to bring to the fore, especially in home conditions? Will Tendulkar fight off the demons and prove his detractors wrong yet another time? In short, will the Indian team bounce back? It is not often that Indian team is faced with a challenge of this magnitude at home but if recent history and the characters of the individuals in this team are anything to go by, I think they will. I am betting on India to win this match and the series. What about you?