India vs fast bowling - A long battle
2.24K //
21 Mar 2013, 19:45 IST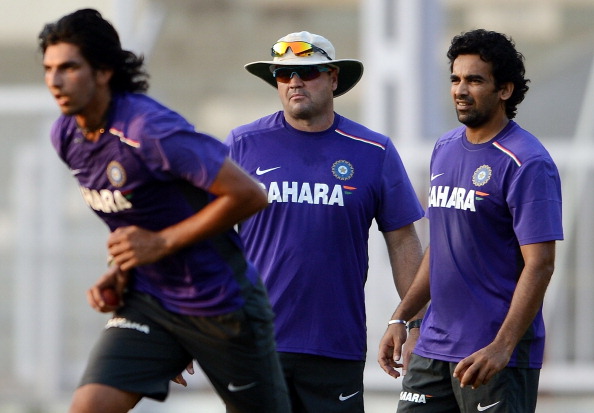 One of the most demanding aspects of cricket, undoubtedly, is fast bowling. It is an art that is as special as cricket itself. Fast bowlers are special, a rare breed of mankind that come around in lesser numbers, and always have.
It is not an easy task, it is the highest form of physical exertion on the cricket field and the injuries your body will sustain along the way are testimony to that fact. Every thud of the front foot at the popping crease jolts your whole body and sends ripples of force through your knees and ankle. And with the team's strike pacer expected to shoulder the responsibility of the attack, he is bound to bowl a minimum of 25-30 overs in a Test match. That amounts to 180 moments of agony and pain as a striving fast bowler in one game. A team without at least two big, able pacemen speaks of a toothless attack to boot. It is well understood then, that a fast bowler is a prized possession in any unit.
There are have been several great quick men to have graced the international stage with their presence – some of them pioneers in the sport, such as Fred Trueman and Frank Tyson; some others, the legends the world remembers. Dennis Lillee, Jeff Thomson, Imran Khan, Richard Hadlee, the 'Fearsome Four' from the Caribbean, and many other immensely talented and legendary souls have sweated it out for their sides to earn a permanent place in the minds of every respectable cricket enthusiast in the world. Their contributions and skills are often spoken about while a coach explains the nuances of the art to an eager and spirited young fast bowler. They are truly the fathers of modern fast bowling.
But in the subcontinent – India, to be more precise – a fast bowler has a strange life. We are not the land of muscular specimen, more so because of our way of life and cultural framework – we are the thinkers, not the doers. In this part of the world, fast bowling is not the thriving science that it is in Australia or England. We are in dire need for fast bowlers and the demand increases with every passing tour to South Africa or Down Under. Still, we have failed to provide concrete, reasonably long-term solutions to this issue regularly.
Kapil Dev is considered by many to be the first reference point for real, quick fast bowling in this country. Before him, Karsan Ghavri was one of the fine all-rounders India had produced. He was even the first fast bowler from our land to take 100 wickets. Kapil's arrival signalled hope and a new start to the revival of fast bowling. But since his retirement, we have not been a country associated with producing merchants of speed. Several others came along, and blurred into oblivion after a series or two. Countless others ended up with career-threatening injuries and never picked up a cricket ball again.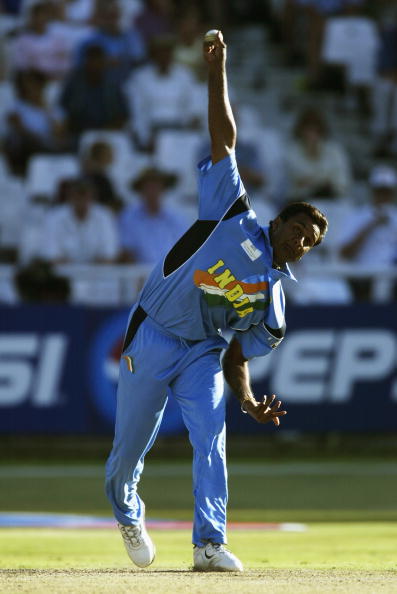 Arguably, the best seamers India produced after that time were Javagal Srinath and Zaheer Khan. Srinath was a real gem – he clocked unimaginable speeds for an Indian fast bowler and gave some grit to our bowling attack. A story goes around that he even tipped Allan Donald on the speed charts on a trip to Africa, and the hosts conveniently switched off the speed gun after that on the trip.
The big question still persists – why can't we Indians bowl fast? This could be due to a multiplicity of reasons.
We are not the most physically dominant species on the land, at least compared to Australia or West Indies, who are the strongest descendants of humans' ancestors. Our diet is primarily vegetarian, and even meat consumers are not as muscular and built for bowling fast as our overseas counterparts. That is a general account of our physique as a country, and it takes a special one to come along and change it once in a while.
Furthermore, our weather conditions also don't help. As a tropical land, and in places like Chennai and Jaipur, bowling 15 overs in the sapping heat, a pacer cannot carry on in a similar fashion season after season. It is very demanding on the human body. However, Kapil Dev pretty much hit the nail on the head when he said, "Indians like to be officers, not labourers. The fast bowlers are considered labourers, who build big houses for the 'officers' of Indian cricket i.e, the batsmen, to stay in and score runs and fame with relative ease."
While all of this is true, it almost seems as though this is incorrigible. I believe, though, that if we can install a few practical habits into our system, we can go a long way in this department as well.
We have made a great start, and the BCCI must be credited for successfully running several specialised fast bowling centres across the country. Most state associations too have outstanding facilities and extremely helpful coaches to teach the art to aspiring, hand-picked quickies. Along with this, it would be of immense help to the young fast bowlers if the science of the art was taught to them at a young age.
Several youngsters are unaware of the rigours and demands of this aspect of the game. The body must be taken care of like a gold mine – carefully extract what is needed, yet preserve and keep some away for future use. It is a scientific study, that involves biomechanics and several other components that the teenagers would do well to be made aware of. I have seen several of them up close and played with them, and they are unaware about how to prevent basic injuries and how to bowl enough overs in the nets. Education in this regard would do wonders to their cases.
India will never be the attack that boasts of three frontline pacers who steam in at 150 clicks consistently, but we don't have to be. If we can bowl smartly, within ourselves, and understand our bodies, whilst supporting the dreamers among us and giving them a long rope to boost their confidence, we will surely turn a corner in fast bowling.