India vs Pakistan Series - Let's be a sport for it!
775 //
05 Nov 2012, 13:30 IST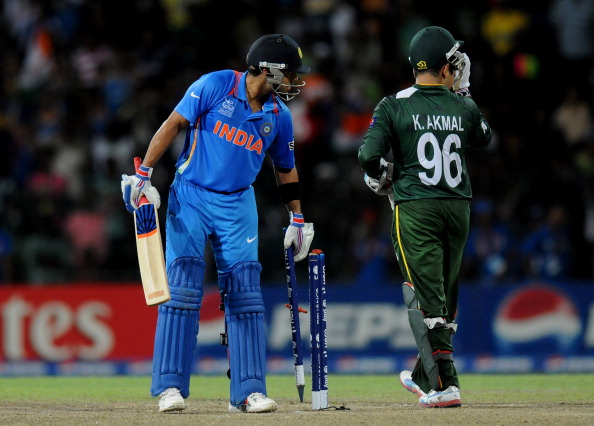 Finally, the Pakistan Cricket Team will arrive in India. Finally, India will host a bilateral tie against the team India loves to hate. Finally, whether you like it or not, the country which is accused of sponsoring the 26/11 attack (one of the many terrorist attacks in India's history) will send it's finest 16 who will try to own India at their own home.
There have been both happy and angry reactions for this decision taken by BCCI, with consultation with the Government. Of course, I for one am happy that this series will take place. I cannot see any reason at all of why cricket should be related to what has happened because of matters beyond the control of sportsmen. And this too, when every other major sport-event in India had taken place with a team from Pakistan involved in it – be it the Commonwealth, squash tournaments or the Kabaddi World Cup or the 2011 Cricket World Cup. If we are already allowing Pakistan's participation in all such events, why should we not allow a bilateral series to take place?
Yes, I agree Pakistan is not co-operating in the 26/11 Mumbai attacks, but how will not allowing a bilateral cricket series help speed up this probe? We have already not allowed their players in IPL, did not have a series since 3 years and it did not help in pushing Pakistan to cooperate in the probe.
If India was serious the government would have banned the import and export with Pakistan, ban their musicians in India, not give airspace to Pakistan and could do a host of other things. Not having a bilateral tie with Pakistan will not even harm their economy much!
As an Indian, I love to see India beat Pakistan, the adrenalin rushes just by watching these matches on TV. India vs Pakistan is not just cricket; it is not just a sport, it is a war, and it always has been. My only concern for this series is that it has been adjusted between the England tour and Indian players might not be able to give their best in such a hectic schedule.
Let us all stop thinking that if Pakistan does not tour India, we can force them to hand over the 26/11 culprits. They have already visited India. There are a lot of Pakistanis visiting India. There are a lot of goods imported from Pakistan which you might be using. Government will take better steps if they really want to do something about the investigation. It's time we stop involving politics in cricket when it is not present in any other sport.
It is one hell of a series. It is a series that gets everyone on the edge of their seats and if we notice carefully – IT IS THE ONLY THING THAT ACTUALLY BRINGS THE WHOLE NATION TOGETHER!! You can be of an religion, race or state, nobody wants to loose to Pakistan.
I am certainly looking forward to this series. When the final ODI will be played in Delhi, I will be there cheering my India on. I hope we all are.
Till then KTIFFH – Keep The Indian Flag Flying High!