Indian Cricket - A tale of 2 cities: Sachin and Dravid
904 //
29 Dec 2012, 15:22 IST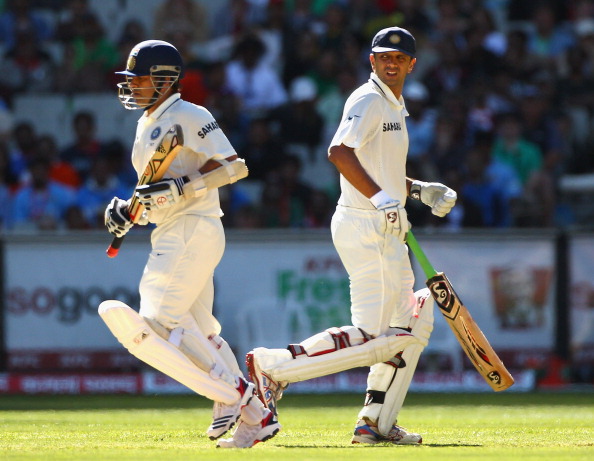 It was the hour of despair, age to despise, a certain curtains on a false dawn for the Indian cricket fan when the Kangaroos and the Caribbean partied and dominated like they were possessed. Indeed, it has been an unpleasant era when our neighbors unfurled new legends while we sat boasting of the aging limbs past their prime.
Dream was the only hope to an ardent follower. And hence it was no surprise when God answered from the city of Dreams – Mumbai.
A short curly haired teenage genius arose from the suburbs of this port city to conquer the world's rising tides and raise storms on the sands of time. He came, he saw, he played, he conquered.
Nothing more needs to be said besides this simple metaphor of his deservedness for the colors he was to adorn for close to quarter of a century -'Seemed like ODI's were born gauging his arrival and T20's were born realizing his exit'
And yet for this blooming lotus that seemed to intoxicate the entire world with his majesty, the rest around him were only frogs lost in the grandeur of their prized possession. More often than not, it was a common script to find this indefatigable gladiator fighting all alone against all odds, only to fall short agonizingly. His counter-attacking game resembled the dreaded style of the long feared Windies greats. Along the way, he did lose a few games, but then certainly won our hearts with his game.
And so, while this city of flamboyance promised a fresh modernity in attack on the grand stage, we needed a more homely motive to complete the strategy. Worse still, the infamous weeds of greed for money had infected our sport. For a country that fought its independence over a century, to win with non-violence, our victories needed a warrior of restraint and nobility. A gentleman who could mock with a blank face and bent head!
And rightfully, to complement this vibrant Achilles heel from the Bollywood capital, the green city Bangalore unearthed its unrelenting suave Buddha.
He was a sedate fighter who had all the time in the world to spend enough of it seeing the ball stroll or dance in the corridors. He had enough patience to wear down a hostile brigade, making quiet maidens his comfortable home. If there was one loser who had to relent from the pressure of this silent defiance, it had to be the restless bowler!
Some adventures are murky affairs right from the onset and at best left alone in wisdom. And if there is one subject that is going to be scrutinized for each word, it has to be this tale of two cities – Mumbai and Bangalore. But then, it is purely in comparing the art of two of the most contrasting classical styles of modern times that we understand their relevance in our game!
Entering the scene 6 years after Sachin, Dravid got down to business right away in his Test debut. And beginning that day conquering the British, he has had an illustrious career, taking a little sheen away even from the little master himself earning titles like Mr. Dependable and The Wall.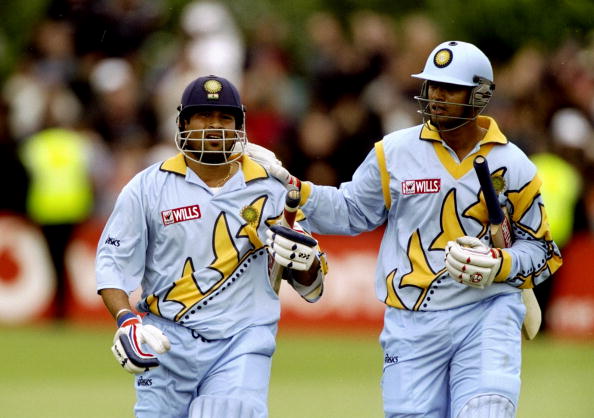 Both of them have scripted their own world records to merit their claim for eternal greatness. Sachin first earned his reputation from Wisden as the best batsman of all time after the Don and rightfully, Dravid followed. The beauty was that both offered themselves for the nation whole-heartedly. When needed, Dravid kept wickets for the country's better batting options as did Sachin move around the order to accommodate youngsters at his own expense!
It's no secret that this genteel craftsman from the lanes of the colorful city lived a lifetime in the shade of the master fly-over. Probably, if he only belonged to a different time, Dravid too would've been the supreme deity of that era.
Now the obvious inconvenient truth remains that Sachin has got himself a bigger fan base, which brings us to the question as to what has resulted in this. It's pretty clear given their styles and the mindset of the modern times when humanity seeks quick results to everything
It's evident from the numbers that Sachin has been that complete player who has performed in all formats while Dravid has found a biased favor for his performances in the test format.
May be its more to do with the fact that Sachin has given us the more emotional moments as with Sharjah or the world cups against our favorite arch-rivals where he mirrored our wars, sportively decimating the Pakistani attacks.
While Sachin is that mystical Monalisa who leaves you gaping, Dravid is that wall beneath that patiently stands all day long supporting this masterpiece. By itself, the wall has no charm and yet is the most important ingredient for supporting a roof and forming a home. There may have been too many times when the master launched himself in nonchalant freedom, only aware that the throne was fortified with an impregnable wall at the other end.
Either ways, the final truth remains that we needed both and deserved both for victory and our successful story was a tale of these two cities.
Probably, we only managed to appreciate the light of each lamp in the shade of the other – a truth now only too clear when the wall has crumbled, the emperor unsure and the empire in fragments.