Indian team - Lacking team spirit
958 //
17 Dec 2012, 21:08 IST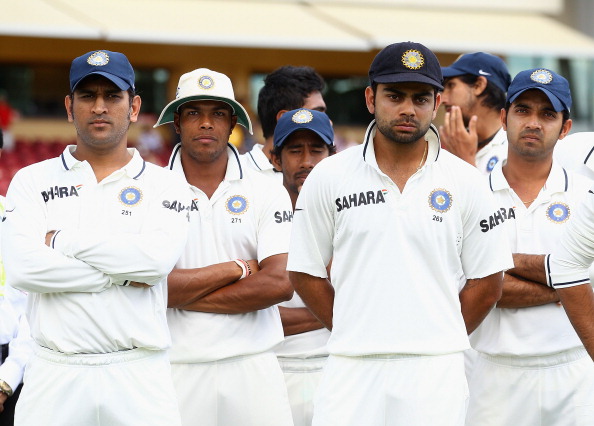 Yet another series loss for team India, and this time not in overseas conditions but here in India itself. England proved us wrong this time, that we are unbeatable in home conditions, after they won the series 2-1. The hopes of billions of Indian cricket fans were crushed here in Nagpur. England outplayed us in probably every department, starting from bowling to fielding and above all batting.
Well, all the critics, media persons, and cricketing fans are busy blaming one player or the other for this dismal performance. Some are busy asking the selectors to take some really hard decisions and completely change the test team. My question to them is, will that do? Will the young team be able to defeat the mighty Aussies? No, obviously not. This never can be the solution. Some are requesting for a change in captaincy. Well, I agree Dhoni has not been that effective in test, but do we have a supplement? Many will say Gambhir should be made the captain. Huh, how can we make him the captain when he himself is going through the worst phase of his career? Surely Kohli can be made the captain, but let him grow up first. And also a captain is as good as his team.
The other bunch is shouting for Sachin to retire. Will Sachin's retirement solve the issue of the dismal performance of team? No, never. Sachin is the best player the world of cricket has ever seen and he is the best judge of himself, so leave it upto him to take the decision when to retire and when not to. Instead of criticizing the great man, let's support him to get back into form. Some are saying that we don't have bowlers to take 20 wickets in a match. Well, to bring to their notice they were the same bowlers who made India the no.1 test playing side.
I have a different mindset here. I don't think any one individual is responsible for these loses. But as for me, it's the team spirit that is lacking in today's Indian team that has to be made responsible for this. Indian team, by no stretch of imagination, is going through the best of its times. Blaming one another and creating team differences has become common these days for the Indian team. These things clearly effect a player  or infact a team's performance. A team that remains united in all situations is the team that remains victorious every time. But this spirit seems to be lacking in today's Indian team.
We are regularly getting to see news of various rift inside the team. Let it be between Dhoni-Sehwag or Dhoni-Gambhir. These rifts are clearly hampering team's performance. And they are also crushing the hopes of a billion people in the team. The Board seriously needs to solve these rifts if they have to see a successful Indian team once again. Eliminating a player or two from the team is no solution to these problems, as each player has his own importance associated with the team. The major role in solving this situation is to be played by the coach and the team management. Because we didn't get to hear any of these things when we had Gary as our coach. These all started under Fletcher.
It is obvious that we are surely going to see a change in captaincy this time around as Fletcher is nearing his expiry date as coach. Hope we get to see a stronger Indian coach this time who can easily solve these problems and give us our one Indian team, instead of a split Indian team. In due course, Indian players could practice meditation to get back their lost focus and concentrate on winning matches and playing as a team, as we have a very important series coming up against our arch rivals Pakistan and we can't afford losing that one.