India's Unbelievable Victory
1.05K //
20 Nov 2012, 10:04 IST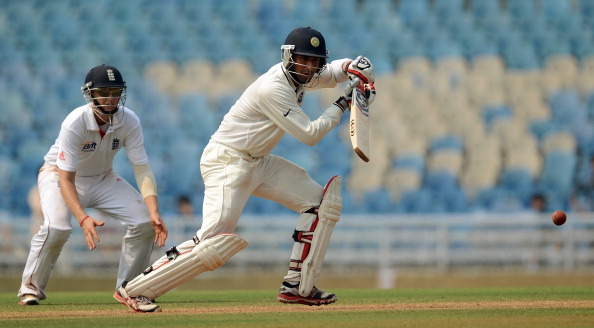 The last 5 days have been eventful. Three of my favorite teams were involved in test matches: India vs England, Sri Lanka vs New Zealand and West Indies vs Bangladesh.
West Indies won by 77 runs, Sri Lanka by 10 wickets and, of course, India won by a daunting 9 wickets. I was over the moon. There was a lot written and said about India's match but I was pretty confident of an Indian victory. Rameez Raja summarized the match perfectly- "This pitch is halwa for the Indian team, and they are beating the hawa out of the English team."
I'm not doing a play-by-play of what happened, but let's talk about India's performance in brief. The negatives first. It was shocking to see MS Dhoni dropping catches and missing stumpings. Catches were also dropped by Virat Kohli, which is equally shocking. We expected to see a lot of fireworks from both the aforementioned players but Dhoni's 5 and Kohli's 19 were far from impressive.
Sachin's failure was also not expected, as he had scored a century in the Ranji Trophy just before this Test match. There were also many other misfields and both fielding and bowling went completely slack on Day 3, when England was batting in their second innings. It should have been an innings victory. In the bowling department, Pragyan Ojha and Umesh Yadav were really good and bowled with class. Pragyan Ojha bowled Alastair Cook when he was on 174 and at that point, seeing the cricket ball like a football.
Alastair Cook was the only one of the English batsmen who didn't play like a gully cricketer. Ashwin's bowling was slack, his line was poor as it was outside the leg stump to both right and left-handers. He may as well have posted "Hit Me for a Six" signs on all his deliveries.
Now, the best part of India's innings. Cheteshwar Pujara's unbeaten 206 in the first innings and another unbeaten 41 in the second innings. It's easy to tell if a batsman is meant for Test cricket or one-day cricket. A test batsman is defensive mostly and doesn't take too many risks, like Rahul Dravid, as in Tests staying in the crease for a long time is very important. In one-dayers, its all about playing the big shots as you have limited overs to put up a match winning score, like Virender Sehwag. I see both these qualities in Pujara.
He put up runs on the board, and also stayed on the field till the very end of the innings. This is one very gifted youngster who will take India places along with others like Kohli, Ojha, Yadav, Unmukty Chand, U-19 champion Sandeep Sharma and Raina.
On to the England team. It was a very, very disappointing performance. In the analysis show, Navjot Singh Sidhu said that the real challenge is to come to India and to beat the Indian team. Well, at least England could have tried!
I read an article after the first test when the Indians were in England. It said that watching India vs England was like watching a schoolboys playing against a professional team. It was very offending, but true. I'm not going to go to that extent, but England didn't even put up a fight, with the exception of Alastair Cook and Graeme Swann- these 2 gentlemen played with class and finesse in their respective departments. The rest of the batting, bowling and fielding was completely slack and rather unimpressive.
But Indian fans should realize that the series isn't won yet. The England team are one of the best and will no doubt put up a fight. So there's no option but to wait till Friday where the action will shift to Mumbai. It's hard to predict what might happen.