IPL 2013: players to watch out for
3.08K //
29 Mar 2013, 13:48 IST
And finally, the wait is over. The Indian Premier League is going to kick off in just a week's time! Despite serious criticism surrounding it, the event still manages to be one of the top watched tournaments across the world, TRP ratings. While it features almost all the best cricketers in the world right now, the onus on each and every team to deliver the goods is immense. Every team has some talented blending of youth with experience, even though a huge number of experts believed earlier that T20 cricket was a young man's game. This was proved false by some stalwarts like Chris Gayle, Rahul Dravid, Bradd Hogg and Sachin Tendulkar who have shown that players who possess class can be versatile and can create a huge impact in all 3 formats of cricket. Here is a list of eighteen players who might hugely impact the proceedings of this T20 extravaganza.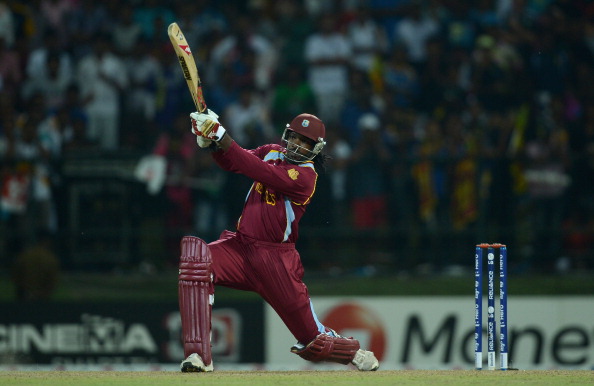 1) Chris Gayle
Team – Royal Challengers Bangalore
This name obviously needs no introduction. With his destructive one- of-a- kind batting style, Chris Gayle can destroy any bowling line up on his day. He is often advocated to be the sole reason of RCB's success in the past editions of the IPL. Also, he is not an Afridi type of a player who just loves to go all guns blazing as soon as he arrives in the middle. The most lethal weapon of Chris Gayle, and his secret to success in this format according to me, is his ability to pick certain bowlers as targets. He is the only player who can get his eye in for the first few balls and score, say 10 sixes of the last 15 balls he faces towards the end of the innings. His success is expected to remain as the most vital factor for RCB.
2) Suresh Raina

Team – Chennai Super Kings
He has been the crisis man for CSK. Suresh Raina is the only player in IPL history to have scored 400 plus runs in all the editions. Other than this, another huge plus for CSK is the tremendous form he is in right now. Having scored 6 half centuries in the last 10 ODI innings he has played, Suresh Raina can definitely be the X-factor for CSK.
3) Virat Kohli

Team – Royal Challengers Bangalore (c)
Captain RCB will certainly be looking forward to provide the much required flair of leadership to a team, which is arguably one of the best in the IPL. As far as his batting is concerned, this player has seldom hit bad form since he started playing for India in 2009. But he was not much of a Virat Kohli of the Indian team in the previous IPL, in which he has not got many runs under his belt. However, it will be interesting to observe the way he handles the pressure of being captain along with that of performing well individually.
4) Kumara Sangakkara
Team – Sunrisers Hyderabad (c)
The Deccan Chargers squad is back with a new name. In spite of being under performers in the previous two editions, the Sunrisers Hyderabad  (which was Deccan Chargers last year) have a team that can match any good side on paper. The scintillating form of their captain Kumara Sangakkara of late can be a huge bonus for this team. Sangakkara has scored two magnificent centuries in the recent series against Bangladesh. The onus will be on him to guide the Sunrisers to victory at their home ground in Hyderabad, where the previous team Deccan Chargers had won only two matches, both against Royal Challengers Bangalore.
5) Lasith Malinga
Team – Mumbai Indians
He is arguably the best bowler in the IPL. Probably no other bowler can prove to become as dangerous as him, especially in the T20 format. The secret of his success lies in his variety. He is one of those bowlers who can bowl a steaming yorker, a slow yorker, a slow bouncer and a short pitch delivery, all in the same over. This rare talent of being versatile accounts for his enormous success in the IPL. The Mumbai Indians have always relied on Malinga to pick up wickets, especially during the death overs.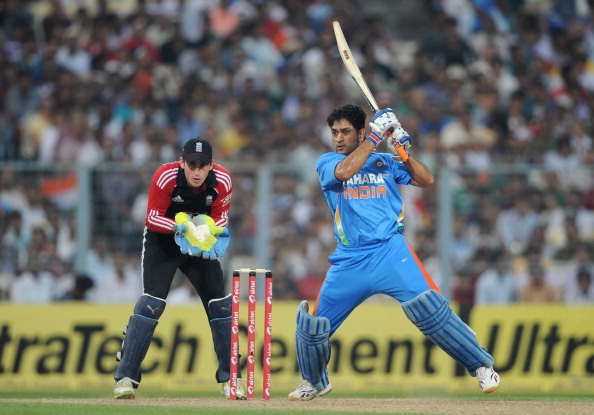 6) Mahendra Singh Dhoni
Team – Chennai Super Kings
He can be called as the perfect cerebral assassin. Cool as a cucumber under pressure, captain M S Dhoni has always guided CSK to improbable victories whenever the team was stuck in a spot of bother. His brain always works like a computer, and you would not be surprised to see some unorthodox tactics employed during his captaincy. His wide range of shots bestows him the stupendous ability to turn around any game in a matter of minutes. Also, his quick and alert running between the wickets helps him contribute some crucial runs to his team, which come of use when the match goes down to the wire. Also, the barring of Sri Lankan participation in Chennai matches might prove as a real boon to him and his team.
7) Dale Steyn
Team – Sunrisers Hyderabad
Although his team did not perform well in the previous edition, the South African was by far better than most of the fast bowlers who bowled in the Indian Premier League. He is in magnificent form, after picking up 20 wickets in the Test series against Pakistan. His ability to absolutely demolish any strong batting line-up, coupled with his aggression, can be of great help for Sunrisers in this edition. However, all depends on how Kumara Sangakkara intends to use him.
8) Ravindra Jadeja

Team – Chennai Super Kings
The costliest IPL player definitely disappointed the CSK management last year, as his performance was in no way satisfactory. However, he has been in tremendous bowling nick of late, picking up 20 odd wickets in the recently concluded Border-Gavaskar series. Also, in the T20 format, he can make more than useful contributions with the bat owing to his ability to hit the ball hard. The IPL will definitely be a big test for him and might decide his future selection into the Indian cricket teams.
Team – Delhi Daredevils
The Daredevils ex-skipper Virender Sehwag will be under tremendous pressure in this edition of the IPL to deliver as a batsman. The dashing Delhi opener will be eager to break the jinx and get some runs, which can help him make a comeback to the Indian squad as well. He has always come back strongly when he is dropped. Also, there will be pressure on him to cast away the chokers tag attributed to the DD team. It will be interesting to watch if Sehwag can do this task. On his day, Sehwag can destroy any bowling attack, and can be as effective as Chris Gayle.
10) Morne Morkel
Team – Delhi Daredevils
The South African fast bowler can give tantrums to any top class batting team on his day. We saw that in the previous edition too, and are likely to see it now as well. His amazing ability to get that extra bounce along with swing both the ways, would be tricky for most of the batsmen to handle.
11) Yusuf Pathan
Team – Kolkata Knight Riders
The Baroda bomb has seldom exploded, as it used to before, in the recent months. Yusuf Pathan's performance was totally unsatisfactory in the previous edition, after being bought for over a million dollars. However, he is the kind of batsman who probably needs one good innings to get into the groove. Perfectly suited for T20 cricket, his batting style and aggression are the things that gave no second thoughts to Gautam Gambhir about keeping him in the team for all the matches, in spite of his under performance in the previous edition. It will be interesting to see if he can provide that value to the defending champions, for which they bought him.
12) Sunil Narine
Team – Kolkata Knight Riders
The mysterious spinner of West Indies was a worry for most of the batsman in the previous edition, including greats like Chris Gayle. His stupendous ability of disguising his spin with a strange action proves a lethal decoy for batsmen. Being the highest wicket taker in the previous season, he played an instrumental role in KKR's title victory. He is arguably one of the best spinners at present, at least for the shortest version of the game. The teams better device a strategy to pick his mystery deliveries and face him successfully, failing which, he can really prove to be fatal.
13) Glenn Maxwell
Team – Mumbai Indians
The Australian all-rounder, who has been one of the key players for Victoria, was bought by the Mumbai Indians at a record price this year. His all-round abilities to bat and bowl will definitely be tested. He has also proved that he can trouble batsmen in Indian conditions through his spin bowling, which further increases the strength of Mumbai Indians.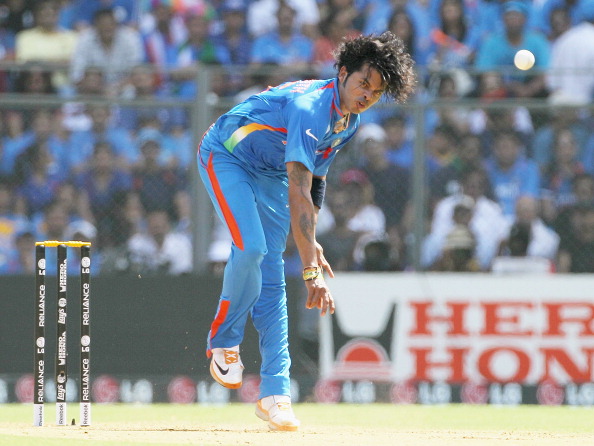 14) S Sreesanth
Team – Rajasthan Royals
The Indian pacer has not been seen for a long time now on the field, due to a series of injuries following the world cup win. However, he is believed to be fit to play this season which would add immense strength to the RR bowling line-up. He will definitely know that this season would be the key to him to come back to mainstream cricket. However, it is very important for him to keep a constant watch on his body, and avoid injuries. Once he finds his rhythm  it is very difficult to read his deliveries (Flashback: T20 WC 2007 and the South African tour of 2010-11).
15) Azhar Mahmood
Team – Kings XI Punjab
Though age is catching up to him, he is still considered one of the most craftiest players in the shortest version of the game. His amazing ability to bowl at perfect lengths and play magnificent cameos with the bat certainly places him as one of the best T20 players to have in your side. His arrival to the team in the last season completely changed the unit, who were considered as the underdogs till then.
16) Unmukt Chand
Team – Delhi Daredevils
The U-19 world cup winning captain was drafted to the Delhi team in the previous season. Although the previous edition did not witness much of him, he proved that he has all the class and temperament to become a world class player. The innings he played against Australia in the U-19 WC final can be rated as one of the best, and was oozing class. You can surely expect him to play a more central role in the DD team this time around, with them in the need of a good player in that middle order. The league performance can also give him a ticket to the Indian team, if he proves his much attributed talent (Flashback: Virat Kohli).
17) Yuvraj Singh
Team – Pune Warriors India
After having a disastrous inaugural season and missing out on the second season due to cancer, Yuvi's story with the PWI has been a tragic one. However, the batsman was seen in amazing nick in the T20s against Pakistan and England, providing a couple of magnificent man of the match performances. His attacking batting, coupled with the ability to pick up key wickets and break partnerships at regular intervals surely make him one of the most valuable players in the league. Freed from the burden of captaincy, he can play with a free state of mind now without much pressure.
18) Angelo Mathews
Team – Pune Warriors India (c)
The newly named PWI captain is one of the best all-rounders in modern day cricket. When it comes to bowling, he possesses the ability to provide those variations with his in swingers and off cum leg cutters. Also, he is known to have used the slow balls to great effect in the subcontinent, which makes him a tricky customer to handle. When it comes to batting, he has the reputation of playing tremendously under pressure during death overs and turning matches around.
Although this list is a mere prediction of mine, different people may have different views. There are a number of other players like Rohit Sharma, Ajinkya Rahane, Moses Henriques, Quintonn De-Kock and so on, who have the tremendous talent and ability to affect the proceedings of the IPL. However, it will be interesting to see how many will actually succeed, and get their team the big title.