Is an individual greater than the game?
1.71K //
24 Dec 2012, 19:24 IST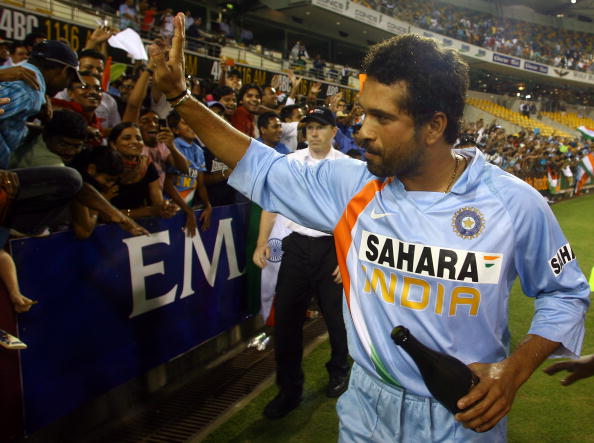 Since yesterday, after Sachin Tendulkar announced his retreat from One Day Internationals, there have been multitudes of tributes pouring in from every nook and corner. I read most of the ones I could get my hands on, only driven by mere curiosity to see if they echoed the same sentiment that I felt the day Ponting had retired. And yes, they did – the same emotion, the same melancholy, the same nostalgia and similar jingoism – but only tenfold, as expected in India. I was not disappointed to know that my devotion for Ricky Ponting is right up there with the largest fan-base known for a sportsman, but with one basic difference.
Sachin Tendulkar is not just a cricketer in India; he is an idol, a deity, an inspiration, an asset, and India's pride. Every child who wants to be a cricketer in India wants to impersonate him, every aspiring batsman wants to emulate his stroke-play and the elegance he displays on the field, and every cricketer who plays for India aspires to have a career akin to his. His retirement, thus, wouldn't be absorbed as nonchalantly as other Indian cricketers' have been. The emotional outburst from his fans after his retirement was expected, but the actual enormity and (forgive me for the word) melodrama that followed, took me a tad by surprise.
There were tributes in the form of status messages and tweets across various social media from a lot of 'Sachinists', as they would like to call themselves. These intransigent supporters of the Little Master claimed that they wouldn't watch another ODI ever due to the exit of their Deity. Not one, not two, I heard or read myriads of messages stating that. Applying the same logic, does that mean that once Tendulkar retires from Test cricket, they would stop following that too? Would they withdraw their support for the Indian cricket team only because one Tendulkar has retired out of the playing XI? Is it that easy for them to drain out the cricketing spirit they've had for so many years?
Yes, he is the greatest Indian to have adorned the game, but is he greater than the team as a whole? Has he not been a part of a team that has given them immense joy over the past few years particularly? Does that essentially come down to them watching cricket for Sachin Tendulkar alone, and not really the sport or the team? All these years, have they really cared about the Indian cricket team as an entity or was it all just for Sachin Tendulkar? When India won the World Cup last year, were the streets echoing with applause and celebration because Tendulkar was finally a part of a World Cup winning team, or was it because the team they bled for had finally reached the pinnacle of cricketing glory?
To me, cricket is a team sport that fundamentally consists of eleven players on the field. Every one of those eleven plays his part at some stage in the game and contributes to the team's success; all eleven individuals come together for a cause, to give their best and endeavour to succeed as a unit. The way I see it, a team's accomplishments put together mean much more than individual statistics. When great individual performances come together and ensure success for the team, that's when a team is said to be a successful one, seldom otherwise.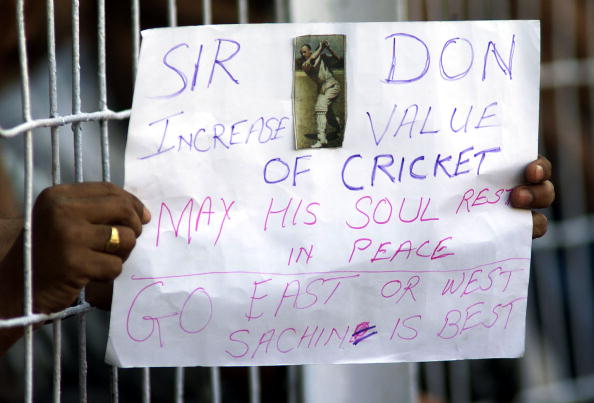 Someone told me yesterday that it is the fans that make a sport as special as it is and you need every kind of fan to titivate it. Sure. But what about the fans who have all these years claimed to be die-hard supporters of the Indian team? As awe-inspiring as it is to see all the devotion for Sachin Tendulkar, it is sad to see that their love for the game rests on his decision to continue or not. He has given his heart and soul to the game for 23 long years? How long was he expected to continue?
Cricket is a beautiful game and for most avid followers, like me, it is more than 'just another sport'. I wouldn't go to the extent of a dogmatic follower to say that it is a religion with a God and make it seem more like theology than a game, but it is special. The individuals involved in the sport are a bunch of exceptionally talented blokes who have struggled and endeavored very hard to get to where they are. But they're human, just like any one of us. Sure, we have sentiments and emotions interlaced with the game and our favourite players, but they are who they are because of the game, and not vice-versa. The game deserves respect for what it is, irrespective of whether or not your favourite cricketer still plays. Tendulkar will be missed, his absence might be felt every single time the team walks out to conquer another game, but it is not the end of the Indian team, and definitely not of Indian cricket. Fresher, younger, spirited players with new ambitions will come in, who will woo the fans with their passion and talent, and the world will be right again.
If only one is prepared to embrace change.