Is it time for Sachin to bid adieu?
1.40K //
10 Mar 2013, 20:13 IST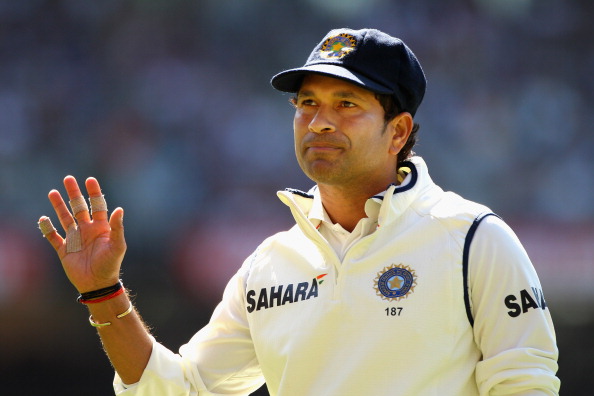 Peering at the Indian team line-up for the past twenty four years and feasting our eyes on Tendulkar's name has become quite customary for a passionate Indian cricket fan. A substantial percentage of the audience from this generation has grown up alongside the cricketing career of Sachin.
The first thing I would inquire about an ongoing Indian match, if I do not have the luxury to catch it live, would be the state of the man called 'Sachin Tendulkar'. If he has not fallen yet, then it is good news for me or else I would think about spending the rest of the evening annoyed. Victory or defeat has seldom mattered when compared to the performance of Sachin. As a die-hard Sachinist, I would gladly take a defeat if it comes along with the 'Sachin century' tag.
His charm is irresistible to even players of the calibre as Ricky Ponting puts it, "Sachin was the best I played against, and that's coming from more of a captain's point of view as well, knowing he had so much success against us in our conditions and their conditions." And the manner in which he has captained the ship called "Indian cricket" suggests that he is more than just a player who wields a bat. In fact, he is a saviour who has been the epitome of success, talent, charm, grace and any other endowment that you wish to bestow upon him. Wherever you turn, there are people talking about Tendulkar, the runs that he scored or predicting his future, his off-field demeanour and much more. But Sachin has been humble about his achievements. These qualities make us behold, revere, admire and worship him.
His grit and determination even as a youngster caught the attention of the public as he waged a lone battle against all odds, after the retirement of the seniors. There was a time when India's hopes would completely depend on the outcome of Sachin's stay in the middle. And for the better part, he did not disappoint us.
Remember his blitzkrieg in Chennai, the unleashing of a monster in Sharjah or the circumspect Sachin who commanded a fan following in Sydney? – that is just a tiny portion of the humongous pile of accolades that he has garnered along the years. To say that Indian cricket had its golden era in his period would be an understatement. He was the brand ambassador of the game as he strove to take the game to every nook and corner of the country. The amount of frenzy that cricket generates today is largely due to the heroics of this man on the field.
In a nut shell – he has dedicated his life to cricket.
Things are not hunky-dory at present though, what with the dreaded age catching up with him and proving that he is a mere mortal and not a proverbial 'god'. Frankly speaking, it is the only Achilles' heel that could hinder Sachin's romance with cricket. Like every other legend that has graced the game, Sachin has to face his swansong someday. Though legends are made of tough material, they cannot go on forever.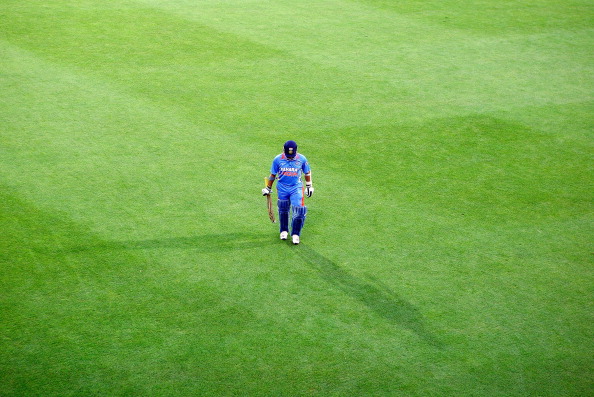 That is why the timing of hanging up his boots is so crucial. He needs to pacify his ardent supporters even as he strives to answer his critics with performances. Every minute detail will be put under the scanner since this is a rare phenomenon that is being discussed here. The question that should be tagged along here is "When should he retire?" Should it be at the end of 2014 or after the South African series later this year? Or will he carry on till 2015? Frankly, as a diehard fan, I would advise him to do so after the ongoing Border-Gavaskar series. Now, you Sachinists – do not be prejudiced before scrutinizing the current scenario. I have been thinking about this before the commencement of this series and there could not be a better time for Tendulkar to pull the curtains down.
Australia is in dire straits. Having been completely outplayed in the first two Tests, they are facing a whitewash, what with the form of the Australian batsman waning with every passing hour. They are completely clueless and their bowling is in shambles. India are well on their way to avenging their defeats last year.
Having been a part of that fateful series in 2012, Sachin would have felt the pain of the humiliation against Australia. Though India did not have enough weapons in the armoury to defeat Australia in Australia, they would have never imagined a whitewash. At last, revenge is being served, nice and cold, in India and Sachin has played his part with a brilliant knock of 81 and a useful cameo in the first Test to close out the match in our favour.
There are quite a few straightforward reasons for why he should retire after the current series. To begin with, his form, though he scored a composed half century in the first Test, has been on the wane since the World Cup. His reflexes are not what they used to be. His departure could help the team rebuild for the future.
Between now and the tour to South Africa, his schedule does not include any international fixture. It is a long enough time and batsmen tend to get rusty if they don't keep playing. Having given up the shorter formats, he cannot expect his form to stay with him.
Moreover, India will most definitely white wash Australia. There is no better time to bow out than this. Having a whitewash as your farewell series would be extremely satisfying for a man of Tendulkar's stature. He would be proud to call this series as his last one and a couple of good scores in the last two Tests could make it a worthy goodbye.
Critics' general argument when it comes to his retirement includes the fact that his expertise would be required when India tours a country like South Africa. He could enlighten the youngsters on the conditions and help the captain in developing strategies. But India has already lost Dravid, Laxman, Gambhir, Harbhajan, Sehwag and Zaheer to injuries and retirement. If their absence can be handled by India, I believe that Sachin's absence could be well covered by the youngsters and a crucial tour as such would help them in building confidence over the years. Remember, it was England that gave birth to the talents called Rahul Dravid and Sourav Ganguly. Shielding and shepherding the youngsters won't help their career, it is better for them to face the situation.
The series is almost in the bag and tarrying anymore is not going to benefit the future of Indian cricket. Having been the guiding source of the team for more than two decades, he wouldn't want to bear the tag of "asphyxiating the progress" of the team. Time is ripe and yes, it is time to act tough!