Last 18 months of Indian cricket, Gavaskar and Kohli
880 //
29 Dec 2012, 20:36 IST
A good break from cricket and seeing it from enough distance drops in such a valid perspective. The urge to dip the pen in the ink for cricket yet again isn't that misplaced either. For India's loss to England on her own turf is a whole round completed from the celebration of 2011 World Cup – of joy, of learning, of loss and of need.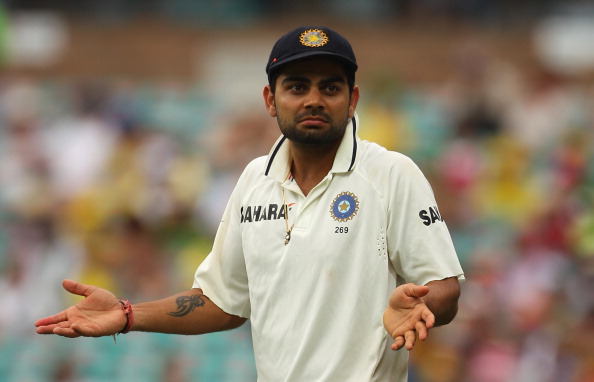 Gambhir had flamboyantly raised his voice to declare that supremacy can only be marked when people beat us here in India, much justified to the nature of blood and soil from north of India. Not much need to seclude him, as such has been the demeanor of India's cricket and management for a long time now. It's a painful realization that all this has happened under the 'able' hands of Dhoni's captaincy and 'rich' and self-sufficient BCCI. The players are just wearing the designated colours on their body, probably.
And then, there is a positive to side to all that happens, isn't it?
Hope leads to search and one reads through endless material to grab on the thin line. Kapil Dev tried his small bit with ICL but was soon overpowered and brought down on his knees, although behind the decorated honor and acceptance by BCCI. Lost in the past, the story, as India won the World Cup in 2011 and has been running a financial success for long enough in its branch called IPL. But a question had popped up then. Where is Gavaskar and why is he so neutral? They had won a World Cup in 1983 together and put India on the map of the World Cricket. Why is he not in the central stage? His son himself was in the middle of ICL storm, although not the destructive one.
Rumours and reports laid forward the fact that Gavaskar, amongst other ex-cricketers, was paid for putting forward the view of BCCI. They get denied and justified. And read to understand a perspective as per the readers' convenience.
Tendulkar is still stuck on his records and Dravid has retired for his good and the teams'. But who takes the charge? Kumble is caught  up with the management at RCB for Vijay Mallya and his own career as a cricket administrator on a smaller and slower scale. Ganguly raises his opinion often but is consistently ignored over his failed record as a cricketer in the twilight part of his career. Dhoni has failed, at least in Test cricket. Let us just accept it now. Then who will it be? Who will take the charge?
No answers.
And yet, Gavaskar points out Kohli's readiness to take up Test captaincy and its possible impact on India's future.
Hope, yet again. If Gavaskar is right, India could actually be walking towards a steadier future. And this vision of Gavaskar, if he were to continue on it, would be his long overdue innings that he is yet to play for Indian cricket as an ex-cricketer. It could be a record probably unbreakable unless Tendulkar, Dravid or Ganguly take a cue from it. All 'ifs' seem to have a good positive side to it which makes it worth a try, definitely.
And Kohli? The kid is no longer a kid. And you can't ignore a grown-up kid for taking up the responsibility of the entire house, any dad would want to give way to a new future and a longer possibilities. As for challenges, Kohli has shown good enough appetite for it, and a much more responsible one as compared to Gambhir and Sehwag. Gavaskar's gap from his own generation of cricket, too, should be fairly considered, at least.
There is a horrible other way round to solve this though, that IPL destroys the existence of Test Cricket and BCCI will have their way rather silently.