Life lessons to be learnt from Roger Federer and Sachin Tendulkar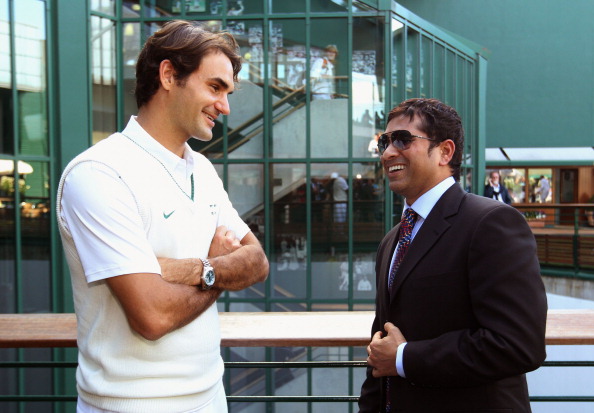 Imagine the course of our modern existence bereft of a science of gravitation, had a hungry Newton, 400 years ago, just popped in the apple, not pausing to wonder 'Why the apple fell?'
Life sometimes does pose in its hidden play the most trivial of questions. But naïve as they seem in our limited vision, there is inherently a deeper lesson that needs to be sought in wisdom. For often on these subtle foundations, rest the timeless monuments of an evolutionary renaissance of humanity as a whole. Therefore, it's prudent to periodically sit back, observe the world's randomness shoved into our daily intake and introspect on the definite lessons life seeks to teach us.
Sport, most often dismissed as frivolous entertainment, is an important ingredient of our cultural civilization that throws up, on timely basis, these trivial questions of revolutionary answers.
Across the ages, we have debated at hours' end the entire range of sporting headlines right from pride, glory, honour and courage to shame, shrewdness and villains in greed.  With a spectrum so large that encroaches into each of our innumerable lifestyles and ideologies, sport then deserves a pedestal of spotlight, and attention unto its minutest move.
More so when the gaze rests on two legends late into their twilight, like Roger Federer and Sachin Tendulkar, the symphony is more than a mere compilation of notes and melody. One could well deliberate if we'd ever see men of such caliber return to seduce our senses, making even the study of their exits a lesson in itself. It's perhaps in this backdrop that the question in focus now, 'Why are Federer and Sachin still playing?' as trivial to a witness as 'Why did the Apple fall,' and yet as enlightening to a Newtonesque mind that sits back introspecting for the basic laws!
Sachin Tendulkar
In the 136 year history of Test cricket, there are all but 11 players with more than 10000 runs and yet, only one man with more than 15k. He's the only player set to shortly appear for his 200th Test, enriching close to a quarter century career at the crease. He's the only player to have crossed 50 tons in this format and combined with ODI's, a total of 100 tons. The first to reach 10k runs in limited over internationals, he has 10 more for company in that league. But retiring with 18, 426, he seems far from even the genius crowd.  The man with most World Cup appearances and aggregate, he bowed out with a World Champion crown. Clichéd as it is, he's performed with the burden of a billion, measuring up in act and art to the fanatic's title of godhood bestowed unto him.
Indeed, Sachin Tendulkar has achieved all that one could dream in a lifetime, and perhaps aspire in two.
Roger Federer
The proud owner of a record 17 Grand Slam titles, inclusive of a career Grand Slam and seven titles on the lawns of Wimbledon, even as the next largest tally stands at Sampras' 14. 76 ATP titles, a record 300 weeks as the number one, and at 31, fighting fit on his worst patch slumps to his lowest rank in more than a decade of 'World No. 4!'. Indeed, Roger Federer has arguably justified his crown as the GOAT (Greatest Of All Time). Not to forget that the towering majesty of his lifeless statistics has been the unforgettable experience of every eye, gracefully brought alive in the elegance of his divine romance in play.
Given the wide world audience to this sport, perhaps, he's fallen short of ascending to divinity akin to his illustrious comrade, but with certainty, he's already scripted his place as a myth for eternity.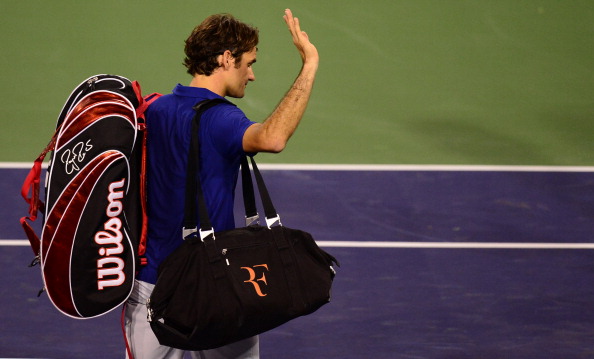 Contrasting as their respective games and lifestyles are, the similarities of their uniqueness in the heart of this fanatical hysteria are glaringly evident. And yet, for all the sheer genius of their trade that has earned them an unparalleled legendary status in sporting history, people today seem more bothered about why they are still playing. The critic's argument is the seeming greed in their pursuit of a history that they alone are the authors of, perhaps at the cost of ignoring their waning prowess and ageing limbs, even as their continuing successes, albeit in patches, never cease to embarrass the press.
Our first assessment would accrue their unfinished journey to an 'unparalleled passion' coupled with the unmatched boons of skill for their game, reiterated in their actions, triumphs and commitment, time and again. But then again, there is more to this timeless drama than a mere combination of their love and passion with our adoration.
As I see it, they are the revolutionaries of a modern culture, advocating in their last lap, the ideal psychology every follower needs to embrace for life. One might perhaps categorize them into FedTen's fundamental laws of leading a life that might be surmised as:
-          Chase your dreams, not limiting your goals to potential.
-          No matter what they say, you always have another chance.
-          The end is but a curse each has to accept, not in resignation to fate, but when their will gives way to wisdom.
-          Nothing is over until you believe and act like it is.
-          Success is the indicator of art while failures alone are the measure of an individual's heart.
-          Love what you do to be loved in return.
-          If you fear the unreal, the real will remain beyond your grasp.
-          You compete to win over your own past, not to subdue others' present.
-          Fortune favours the brave. History favours the opportunist.
-          It doesn't matter if you are not the best. What really matters is whether you are at 'your' best.
-          When the day comes for you to depart, which is inevitable, all that counts is how many lives you have touched!
Sooner or later, desired or despised, their twilight will give way to a new dawn. So as the two heroes take their final lap, let us pick the last fleeting glimpses of gods at play and imbibe their glorious spirit to add victory to our lives.