Living in the glories of past
762 //
07 Dec 2012, 17:44 IST
One of the worst things that can happen to you in life is – you start living in the glory of your past because your present is just not good enough to give any hope for a better future. Looks like that's where Indian cricket fans are headed.
For the last decade, the story of Indian cricket can be summed up between two dismissals.
While facing a herculean task of eroding the deficit of 274 runs in Eden 2001, Ganguly got out caught behind to McGrath at the score of 232. This was late in the third day. The next wicket didn't come till the morning of the 5th day.
Things changed after that.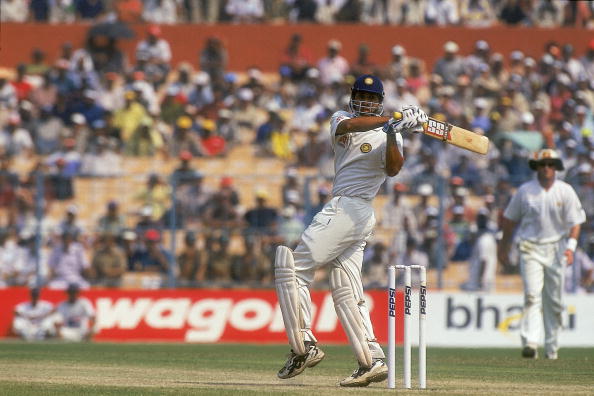 Not that we conquered the world but we learnt one of the most important lessons in life – miracles don't happen unless you believe that they would and to get that belief, one must cling on to hope as if it is one's last chance to breathe.
Not that we won every time we stepped onto cricket ground, but we learnt to pick ourselves up after we had been punched down, we stood up and fought back again. We were no longer considered to be mere pushovers.
Not that we Indian fans switched off our TV set with smiles on our faces every time we watched cricket, but we went to bed and slept with a bit of satisfaction in our hearts – yes we lost, but we did put up a fight.
The period lasted till Gautam Gambhir got out bowled to Stuart Broad at the Lords in 2011. The next wicket came almost immediately and so did the next to next. Since then, wickets have been tumbling like a house of cards would do in a storm. The opposition hasn't just been beating us, but piling on our agony and we are no longer mere pushovers, we are worse than that. We have become a formality.
Yes. The past was good. We always had at least one reliable opener. Our middle order was, to put it precisely, the best we have ever had and one of the best the game has seen. Our lead spinners didn't always run through the opposition but could always be trusted to make life miserable for opposition batsmen. We were never a brilliant fielding side but at least we had a stable, agile and reliable slip cordon. And make no mistake; we kept getting a decent supply of men who ran more than 20 yards to deliver the ball.
Yes. It was not a fairytale throughout. Debacles did happen. The tradition of losing the first test in England continued in 2002 but we came back to draw the series. Natwest is history. The 1-1 result  in Australia-2004 was seen as an underachievement by India – doesn't matter if Australians didn't have their frontline bowlers, it was a remarkable improvement as compared to the loss of 3-0 in the previous tour and 4-0 before that. We did lose by 2-1 to Australia in our home series in 2004 but there were a few identifiable reasons – rift in the side, Greg Chappell, Ganguly's self-life as a captain being on its last legs and the way one of the best ever sides played against us.  But that series may well have ended 2-2. Even with a loss of 2-1, the world didn't look like coming to an end.
We recovered.
The debacle of WC 2007 was followed by sweet memories of the first series win in England since Chetan Sharma told us all in 1987 – I am worth more than just the memories of THAT six.
The controversial loss in Sydney was followed by demolishing Australia in its own den – Perth. During the next 3 years, we just marched on. We had even picked up a skill which wasn't our forte in our best period – hanging on session after session to draw a test match. We were good.
The series in South Africa during 2010-2011 was our peak.
All good things do come to an end. We all know it. Somewhere in our subconscious minds, we are prepared for good things in our lives coming to an end. It's a defense mechanism to guard against withdrawal symptoms.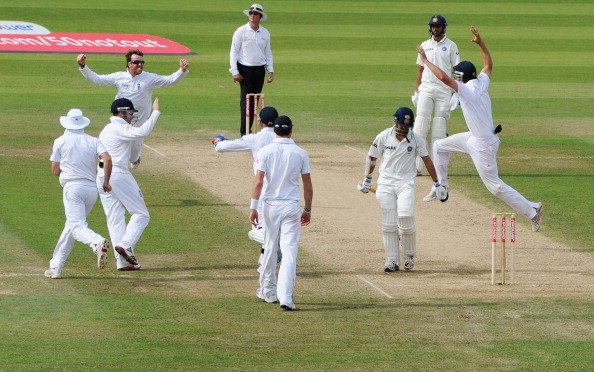 A gradual process of ending good things doesn't really impact us. An abrupt end does. It just doesn't impact you; it shocks you with the bitterness of truth. And the truth doesn't just bring the bitterness in your present, it also provides the glimpse of darkness surrounding your future. At a time like this, you have no option but to seek comfort in the past.
I am scared considering the current state of Indian cricket where talent may not be scarce but willingness to compete, forget winning, in the longer format of the game – the real cricket, as connoisseurs would put it – looks to be completely missing.
All but one man who bought glory in our past are watching the worrisome present with us. The last man standing seems to be dragging our gloomy present to the darkness of future. Soon, he will join the rest.
With that, I guess we would prefer watching the "India Glorious" series on Star Cricket instead of live telecasts of India playing test cricket.