Movies based on Indian cricketers
6.12K //
14 Dec 2012, 21:00 IST
As I saw the trailer of the soon to release movie "Bhaag Milkha Bhaag", I realized how seldom we make movies based on sportspersons in our country. For a nation so obsessed with cricket, Lagaan and Iqbal are the only two good cricket movies that come to my mind. Both of them were fictional though. Not a single movie on Sachin whom we worship like God or the 1983 WC champions. Surprising and sad. Maybe as a nation we need to evolve beyond the Khiladi 786 league and also rein in our obsession for conferring demi-God like statuses on our cricketers. Perhaps then the fear of insulting them might diminish. So let me take a step in that direction with this post.
1. A younger and much better looking Yuvraj Singh and Rohit Sharma – Kya Kool Hai Hum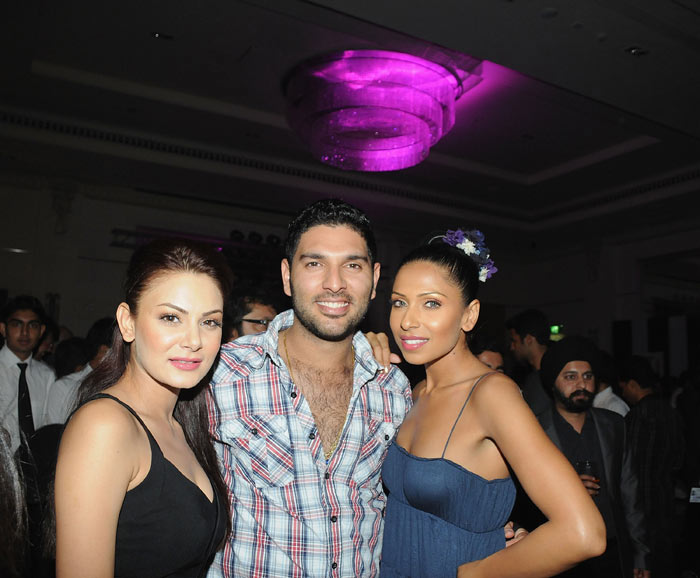 Their net practice usually happens at night clubs, as they hobnob with all the young starlets. They are extremely talented, but the trouble is that they are talented in too many things. A round of applause for the 'Kya Kool Hai Hum' gang.
2. Harbhajan Singh – Singh is King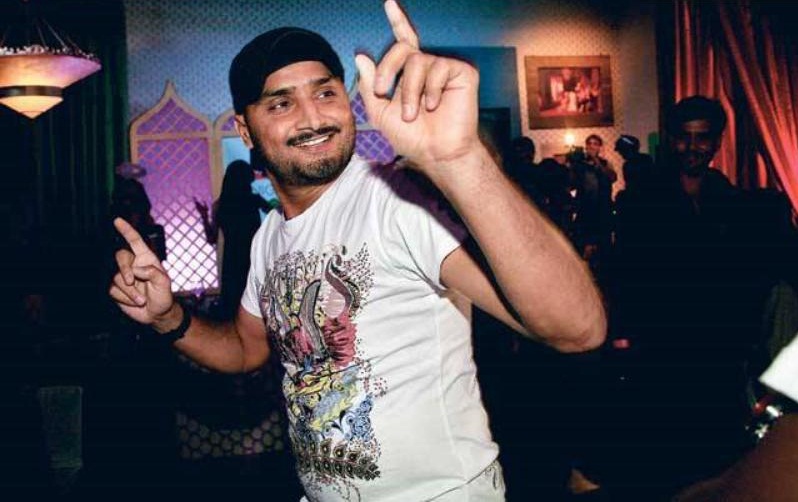 A very defining aspect of Harbhajan Singh is him being a Punjabi/Sikh. Nicknamed the 'Turbanator', his fondness for everything Punjabi is quite obvious from his interviews. Be it breaking into a bhangra jig or slapping a fellow cricketer in the heat of the moment, his line of reasoning and defence is very deeply connected with him being a Punjabi.
3. Mahendra Singh Dhoni – Dhoom
When Dhoni first arrived on the scene, sporting long hair with red highlights (perhaps a henna experiment gone wrong), you could tell he was a small town boy with big aspirations and oodles of coolness just waiting to explode. On a more serious note, Dhoni is synonymous with bikes and being cool. His on-ground demeanour during even the most tense of matches has earned him the moniker of Captain Cool. His friendship with John Abraham, who played a bike-riding thief in the movie, makes this choice an obvious one.
4. Virender Sehwag – Dabangg
I am not a huge Sehwag fan personally, but I cannot deny that the flair and nonchalance with which he plays is rare to find, especially in an Indian cricketer. It's almost as if nothing matters to him – the pitch, the opponents, the occasion, etc. I cannot think of a better character than Salman Khan's Chulbul Pandey in terms of similarity to Sehwag. The "I don't give a damn" attitude, the fearlessness (which may or may not always be good) and honesty are what define them both, and hence Sehwag is 'Dabangg'.
5. Gautam Gambhir – Albert Pinto Ko Gussa Kyun Aata Hai
Gautam Gambhir vs Shahid Afridi
Gautam Gambhir vs Dan Christian
As good a player as Gautam Gambhir is, the constant expression of anger and aggression on his face leaves me puzzled. I remember him mentioning in an interview that whenever he goes out to bat, he feels like if he doesn't score, he will be dropped, and hence there is always a heightened sense of tension and aggression in his game. Also, he is someone who worked hard to be where he is, which resonates well with the character in the movie.
6. Sachin Tendulkar – Krrish
I would have liked to say Superman+Batman+Ironman and so on and so forth, but the choice is made for the sheer reason that Krrish is an Indian superhero and Sachin has been the most loyal servant of Indian cricket. He has re-written the record books and amassed tons of runs, but what makes him stand apart is that he is a brilliant role model – someone who has achieved all his success and wealth through sheer hard work and perseverance, but never lost passion for the game.
7. Virat Kohli – Bachna Ae Haseeno
First things first, Virat Kohli is hot. Second, girls love him. Third, he is extremely talented. His fame and success at such a young age make him a chick magnet, and I cannot think of anyone better than Ranbir Kapoor who has had a similar trajectory in his career.
As much as I like watching cricket and cricketers (sometimes!), I feel that we get too sensitive about the performances. At the end of the day, they are professionals trying to win a match. It's not the end of the world if they lose. They always have a movie career to look forward to!