New Zealand vs England 3rd Test - Match Preview
840 //
21 Mar 2013, 23:14 IST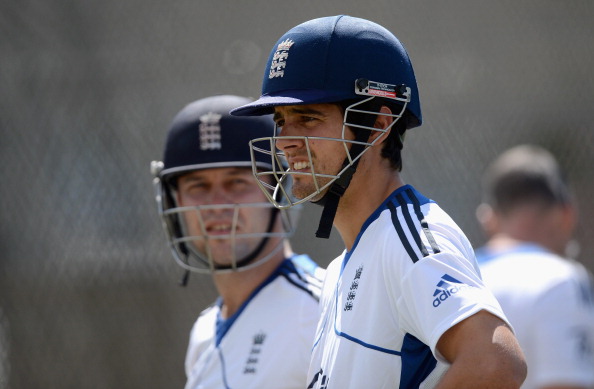 You'd have got reasonable odds that after two Tests of this three match series in New Zealand, Alastair Cook would be staring at a 0-0 scoreline.
It just wasn't in the script. Fresh from a classy thrashing of India in their own back garden, the England boys were expected to waltz in to the southern hemisphere and sweep all before them. Indeed, back to back Ashes series await – surely a New Zealand tour is merely a pre-season run out? Not at all. A Neil Wagner inspired first day in Dunedin sent England's top order hurtling into the buffers, and only a stoic batting display from Cook and Nick Compton prevented an embarrassing defeat.
The second Test was reverting to follow until a cyclone washed out days four and five, and here we are, 0-0, with all to play for in a rugby stadium with a drop in wicket. England vs New Zealand could not have been closer, especially when you consider that the mercurial Kevin Pietersen is out with an injury. Game on!
Young stroke-maker Jonny Bairstow will replace Pietersen, with Ian Bell moving up to number four. Make no mistake, this top order is still strong, but the New Zealand attack will be thanking their lucky stars in prospect of bowling to a KP-less England line-up. In Compton, Bairstow and the stuttering Joe Root, there is talent by the barrel, but experience? Not a lot.
What's more, New Zealand are strengthened. Doug Bracewell is one of the finds of recent years, and returning from injury, his wobbling seam will prove to be much more of a threat than that of wayward pace man Trent Boult. How injury affects him remains to be seen, however, and the workload will have to be shared amongst the seamers whilst the flight-driven Bruce Martin attempts to deal with Eden Park's miniscule boundaries. The left-arm spinner will be wondering what he has done to deserve KP's absence on Test cricket's smallest ground.
And the pitch? Well, no one can be sure of a drop-in pitch until overs have been bowled. That said, Auckland rarely harbours much bounce, and it has been known to flatten out from bowler-friendly to a featherbed over a couple of days. If the New Zealand middle order settle in on a flat one, expect fireworks and Panesar darts. Eden Park is not nearly big enough for Ross Taylor and Brendan McCullum, and if New Zealand manage to uproot England's middle order early doors, this could be the key for an unlikely series win.
After all the troubles of recent months, the stars are aligning for McCullum's New Zealand. Don't rule them out.