Bollywood actress Shraddha Kapoor has posted an Instagram story reacting to Mohammed Siraj's magnificent bowling performance in the Asia Cup final, which helped India win easily.
The Hyderabadi pacer bowled a fiery spell with the new ball and picked up six wickets across seven overs to dismantle the Sri Lankan batting line-up. He proved to be Sri Lanka's prime nemesis with the ball after their skipper won the toss and opted to bat at the R. Premadasa Stadium in Colombo on Sunday (September 17).
Sri Lanka got bundled out cheaply for 50 in just 15.2 overs. India then chased down the target emphatically in 6.1 overs to lift the Asia Cup trophy for the eighth time.
Fans anticipated enjoying a decent contest between the two teams on the weekend and made plans accordingly. However, the match concluded with only around two hours of cricketing action, forcing the fans to make alternative arrangements for entertainment.
Bollywood star Shraddha Kapoor also resonated similar feelings through her Instagram story after the conclusion of the match. Sharing a photo of herself in a simple white outfit in a car, Shraddha wrote:
"Ab Siraj se hi pucho iss free time ke saath kya karein..." (Now let's ask Siraj what to do with this free time...)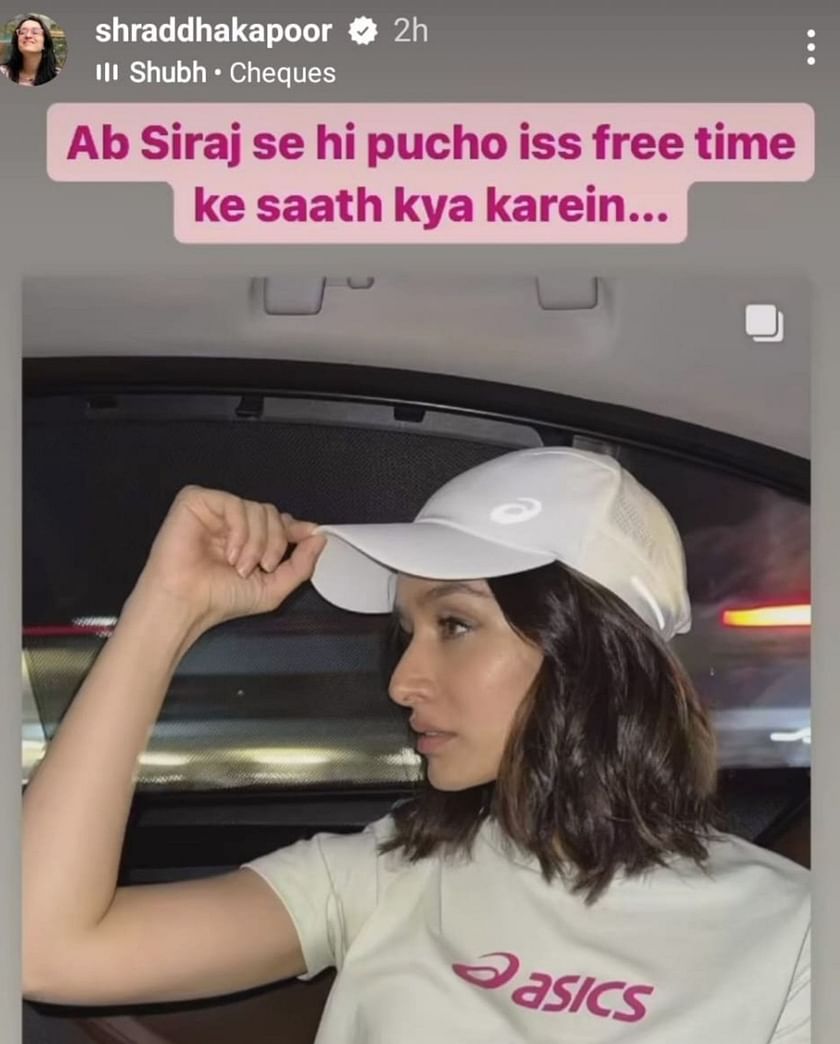 ---
I tried to make the batsmen play as much as possible: Mohammed Siraj
Speaking after the conclusion of the game, Player of the Match Mohammed Siraj revealed that he tried to make the batters play as many balls as possible due to the swing on offer. Shedding light on his spell, Siraj said:
"I've been bowling well for the last couple of matches, but was only able to beat the bat. The edges came off the bat today. Tried to hit the areas, the wicket was seaming, but the ball swung a lot today. So I tried to make the batsmen play as much as possible. Planned to pitch the ball up due to the swing, to ensure the catches for the slips and keeper, and that's what happened."
He added:
"Pitch was very good. It was a bit damp, but I managed to execute well. When the bonding between pacers is good, with pressure on one end and wickets being taken on the other, it's helpful. Yes, this was my best spell."
Edited by Sudeshna Banerjee