Former Indian off-spinner Harbhajan Singh has called for the national side to introduce split-coaching roles moving forward. The 42-year-old believes India should have a coach who understands the nuances of T20 cricket well enough, enabling them to concentrate on only one format.
While Rahul Dravid is presently the sole coach of the Indian team, there has been a shift in captaincy since the T20 World Cup 2022. Rohit Sharma captains the Men in Blue in Tests and ODIs, while Hardik Pandya is in charge of the T20I team. However, the BCCI is yet to appoint Pandya as the T20I captain officially.
Speaking to the Indian Express, Harbhajan observed how England have appointed Brendon McCullum as their coach in Test cricket and Matthew Mott for the limited-overs format. Harbhajan also floated Ashish Nehra for the role of India's T20I coach, given how the Gujarat Titans won the IPL title in 2022.
"Yes, you have two captains, so you can have two coaches. Why not? Someone whose planning is different. Like England has done with Brendon McCullum. Someone like Virender Sehwag or Ashish Nehra who worked with Gujarat Titans and Hardik Pandya won his first tournament as captain. So, bring someone who understands the concept of T20 and demands of the game."
"The coach knows that focus is on T20 cricket. Say if Ashish Nehra is the T20 coach, then he knows that his job is to make the Indian team champions in the T20 format, and Rahul Dravid knows he has to work on how the Indian team can be No.1 in Tests and ODIs."
England have had productive results since they introduced split coaching. Under McCullum, England have won 10 out of their 11 Tests, while Mott led them to their second T20 World Cup victory last year.
"We can't be dependent on two-three players to win you the championship" - Harbhajan Singh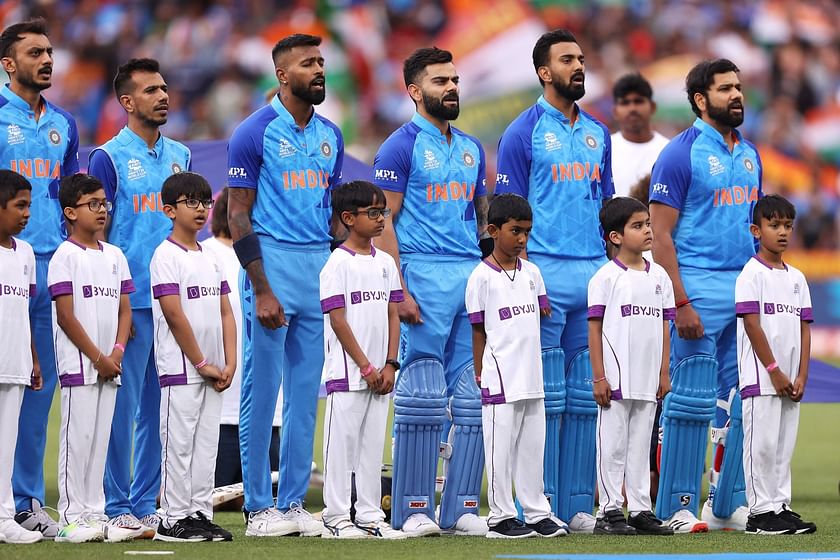 Reflecting on the team's performances in the ICC events, the former Indian cricketer feels they should show more intent and avoid over-dependency on a few players. Harbhajan added:
"I think we need to show a little more intent. If you are playing T20s then you can't play it like a one-day match. If you are playing one-day, you can't play it like a Test match. We can't be dependent on two-three players to win you the championship. When you have a World Cup in front of you, you need eight to nine guys performing at the same time."
The Men in Blue haven't won an ICC event since 2013 and have often stumbled in knockout games. India will have a chance to win their third ODI World Cup later this year at home.