Legendary former Indian cricketer Virender Sehwag recently narrated a hilarious incident that took place during Pakistan's tour of India in 2005.
The Pakistan side, led by Inzamam-ul-Haq, were looking to avenge their ODI and Test series loss to their arch-rivals at home a year previously. But India led the three-match Test series 1-0 heading into the final game, with Sehwag having scored 173 and an 81 in the first innings of the first two Tests, respectively.
With Pakistan needing a win to level the series, Younis Khan scored a sparkling 267 in the third Test at Bangalore to lead Pakistan to a mammoth 570 in their first innings. In reply, Sehwag continued his impeccable form by pulverizing the Pakistan attack. The visiting captain Inzamam promptly went on the defensive to stop the rampaging Indian opener.
Speaking to Gaurav Kapur on Breakfast with Champions, Sehwag narrated how he toyed with the Pakistan skipper's field settings while leg-spinner Danish Kaneria was bowling.
"That was in 2005 in India. (Danish) Kaneria was bowling around the wicket right at my pads," Sehwag said. "They were trying to stop me from scoring. I played an over or two defensively. I said to him (Inzamam-ul-Haq), 'Inzy bhai, it's been a while. Now my legs are also hurting'… I told him to call the long-on fielder inside the circle."
"He asked me what I would do then," Sehwag continued. "I said that I would hit it for a six. He said you are joking. I said, 'Send the fielder back if I don't hit a six. He agreed and called the fielder closer. Kaneria bowled a googly. He didn't know about this. I hit the googly for a six over long-on."
"Kaneria got angry," the Indian opener continued. "He said, 'Inzy bhai, why did you bring the fielder up?' Inzamam told him, 'Be quiet, you don't know what's going on here… Go back and bowl. Otherwise I will send you back.'"
Despite Sehwag coming out on top in the humorous exchange and scoring a magnificent 201, India were eventually defeated by a spirited Pakistan by 168 runs. The Delhi opener ended the drawn series as the leading scorer, with 544 runs at an average of 90.67.
Virender Sehwag calls Inzamam-ul-Haq the 'best middle-order batsman in Asia after Sachin Tendulkar'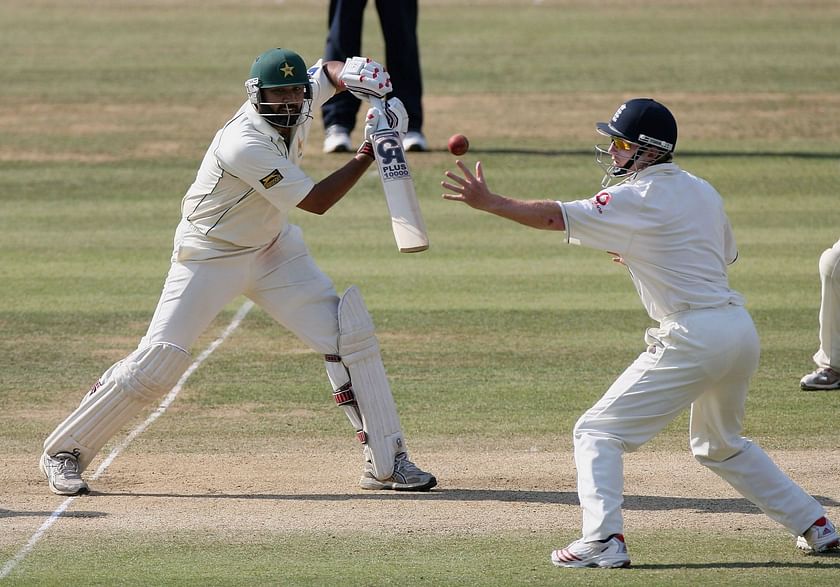 Virender Sehwag also hailed the batting abilities of Inzamam-ul-Haq, calling him the best middle-order batter in Asia after Sachin Tendulkar.
Sehwag and Inzamam were involved in many battles during the 2000s, with each scoring a mountain of runs for their respective sides.
"Everyone talks about Sachin Tendulkar," Sehwag said. "But Inzamam-ul-Haq is the biggest middle-order batsman of Asia. I believe that. Because Tendulkar is beyond any league of the batsmen. We don't count him among batsmen. He's above us. Considering the middle-order batters among all countries of Asia, I have not seen anyone better than him (Inzamam)."
Inzamam-ul-Haq scored over 20,000 runs in his illustrious international career, including 35 centuries and 129 half-centuries. He is the all-time leading run-scorer for Pakistan in ODIs and third in Tests, behind only Younis Khan and Javed Miandad.
Edited by Akshay Saraswat