Team India have called up two spinners to their ongoing camp in Nagpur ahead of the Test series against Australia, with Jayant Yadav and Pulkit Narang joining the group. Haryana's Yadav, who has previously worn the whites for India and Pulkit Narang of Delhi, currently with the Services, have bolstered the team's net bowling crew.
The two off-spinners are in addition to four other spinners in Sai Kishore, Rahul Chahal, Washington Sundar and Saurabh Kumar, who have helped Rohit Sharma and co. prepare for the marquee Test series. The presence of extra off-spinners is an indication of India's desire to neutralise Australia's Nathan Lyon, the most experienced spinner in the visitors' camp.
The upcoming four-Test series will likely decide the finalists of the 2021-23 cycle of the World Test Championship, and the pitches are likely to play an integral role.
For India to progress to The Oval game in June, they must win the series 3-1 or 4-0, while Australia need one win to book their final berth. The hosts will have an off-day on Sunday before the camp will move to the new VCA Stadium in Jamtha in Nagpur, the venue for the opening game. The camp, thus far, has taken place at the Old VCA stadium in the city.
---
Jayant Yadav played one Test in 2016-17 Test series against Australia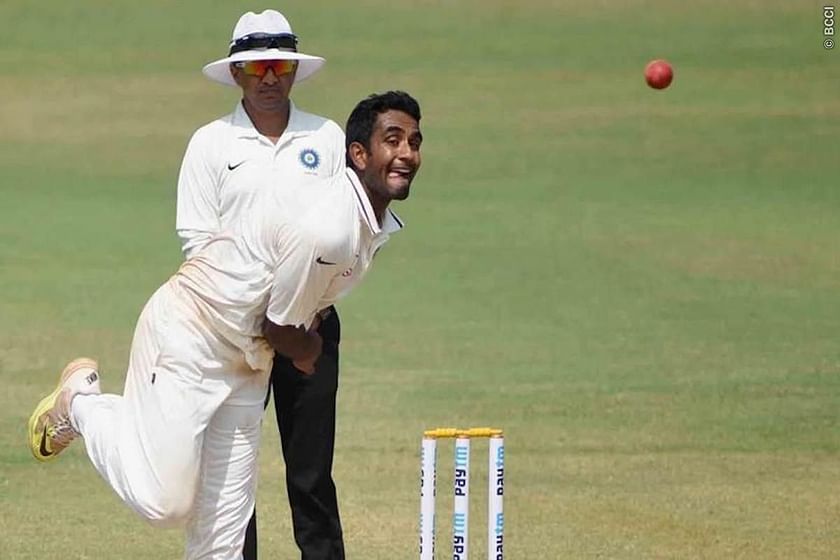 Jayant Yadav played the first of four Tests during the 2016-17 series against Australia. However, he picked up only one wicket each in the first and second innings in Pune, dismissing Nathan Lyon and Matt Renshaw.
Despite losing that game by 33 runs, the hosts returned to win the series 2-1. The 33-year-old last played a Test against New Zealand in March 2022.
India's current spin attack comprises Ravichandran Ashwin, Axar Patel and Ravindra Jadeja. Jadeja, who returned from a knee injury in the Ranji Trophy, took seven wickets to warm up for the Test series against Australia. The left-arm spinner is likely to start the series alongside Ravichandran Ashwin.