| | | | |
| --- | --- | --- | --- |
| Format | Test | ODI | T20I |
| Matches Played | 102 | 143 | 26 |
| IND Won | 30 | 53 | 15 |
| AUS Won | 43 | 80 | 10 |

India vs Australia Head to Head Stats - Tests
India and Australia first locked horns against each other in 1947 when the newly independent nation visited Down Under to face Bradman's "Invincibles".
Australia won that series without breaking a sweat and went on to dominate the rubber for the better part of next 30 years, winning 6 series out of 7.
India's maiden Test win over the Aussies came in Kanpur in December 1959, and it took them another 20 years (1979/80) to register their first-ever Test series win over the Australians; a 2-0 win at home following a heartbreaking 2-3 defeat against a Re pleated Australian side in 1977/78.
Since then, it's India, which has dominated the Test rubber, winning 10 series out of the next 20, including twice Down Under in 2018/20 and 2019/20. Australia, meanwhile, have won just 6, while 4 series ended in a draw.
The Test rivalry between India and Australia took an interesting turn in 1986 when the two sides played out only the 2nd tied game- at Madras- in the history of the format. Ten years later, the Test series between the two sides was named after the legendary duo of Sunil Gavaskar and Alan Border.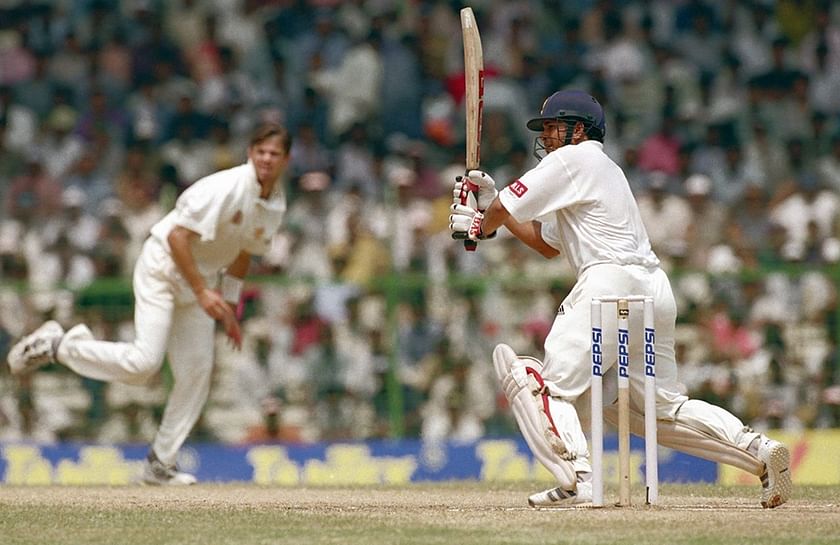 A one-off Test was staged in Delhi in 1996 to commemorate the Border-Gavaskar Trophy. India won the next edition 2-1 in what was billed as the Sachin v Warne series in 1998 before Australia laid its hands on the trophy for the first time via a 3-0 sweep at home in 1999/00.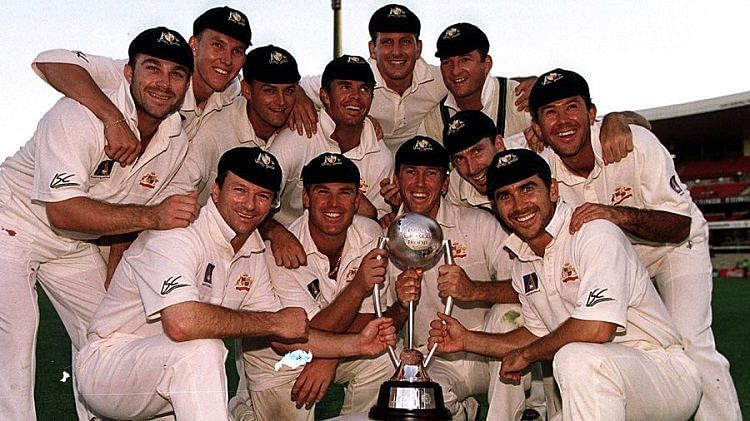 The turn of the millenium marked the start of India-Australia becoming the must-watch rivalry in the sport, with each and every series throwing up memorable moments, great individual feats and lots of heated moments, and sometimes, ugly controversies.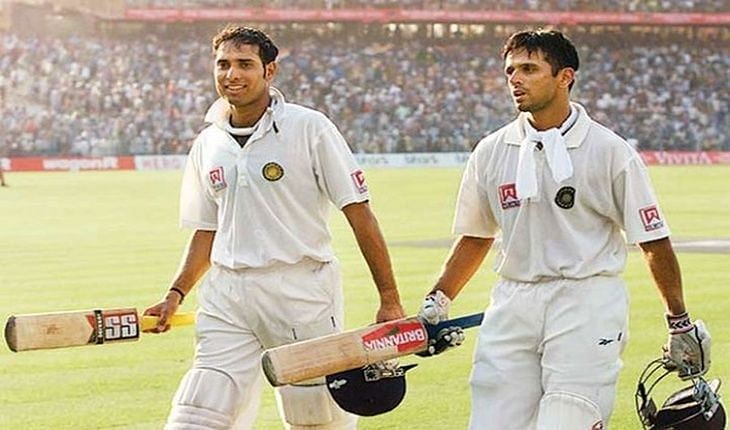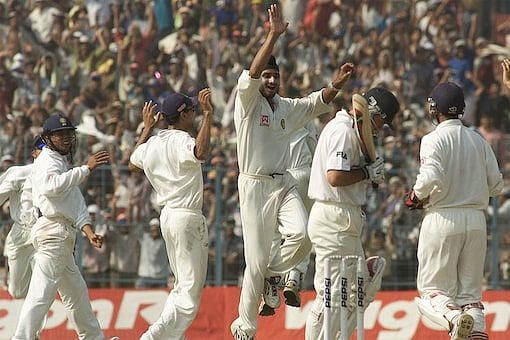 India denied Steve Waugh from breaching the final frontier in 2001 thanks to heroics from VVS Laxman and Harbhajan Singh, and nearly came close to beating the Aussies in their own den in 2003/04.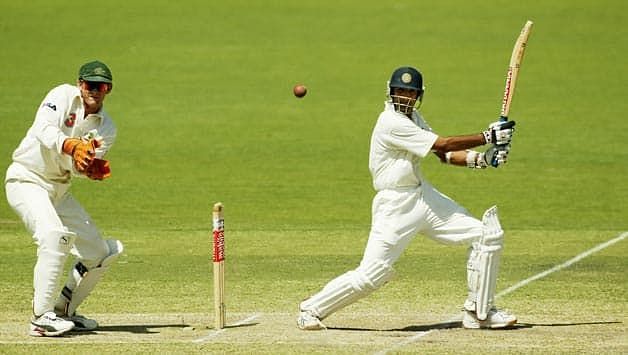 Australia staged redemption in 2004 when they clinched their maiden series win in India since 1969. Since then, the Aussies have managed just 1 Test win in India across 4 tours.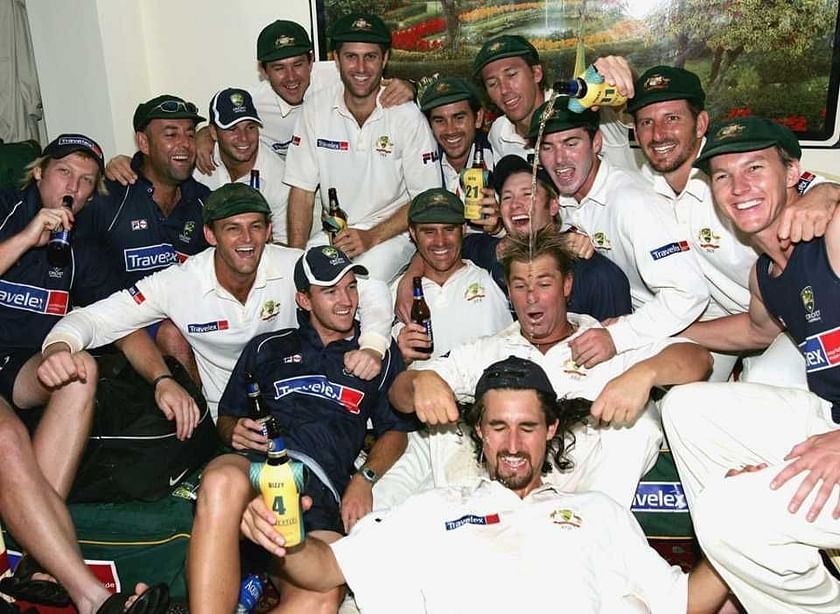 India, on the other hand, lost 1-2 in an extremely controversial series Down Under in 2007/08, before getting whitewashed 4-0 in 2011/12. However, under the leadership of Virat Kohli, India finally broke the Aussie barrier in 2018/20 when they became the first Asian side to beat Australia in Australia.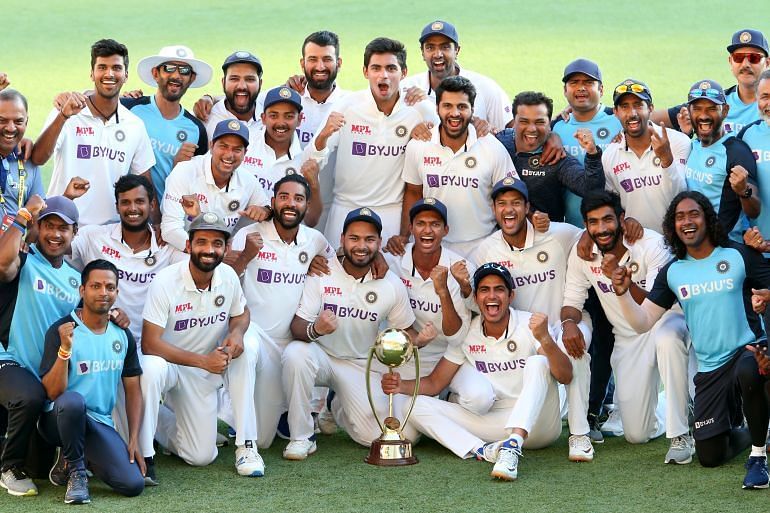 The 2020/21 tour started with the shambles of 36 all-out in Adelaide, and a whole host of injuries to India"s first-choice cricketers but the visitors bounced back in stunning style to not only breach Australia's fortress at the Gabba but also script one of the greatest overseas Test series wins in history.
| | |
| --- | --- |
| Matches Played | 102 |
| IND Won | 30 |
| AUS Won | 43 |
| Tied | 1 |
| Draw | 28 |
| %IND | 29.14% |
| %AUS | 42.16% |
| %Draw | 42.72% |
| First Played | 28 November 1947 |
| Last Played | 19 January 2021 |
India vs Australia Head to Head Stats - ODIs
India and Australia have faced each other in 143 ODIs, with the latter dominating the rubber with 80 wins.
Both sides first squared off in a One-day international at the MCG in December 1980, which India won by 66 runs.
However, since then, it's been the Australians, who have dominated the proceedings against India in this format.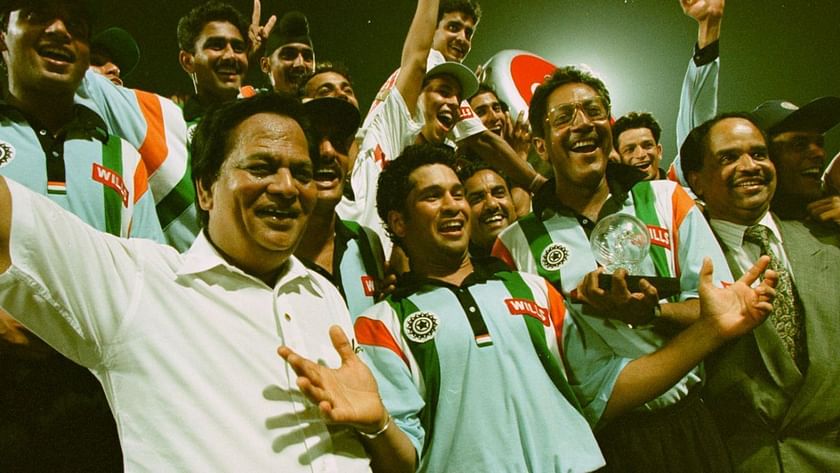 Both sides have locked horns in 59 series so far, with Australia coming out as victors on 27 occasions, and India just 15 times. 16 series were won by the third side (in case of a triangular) while 1 was shared.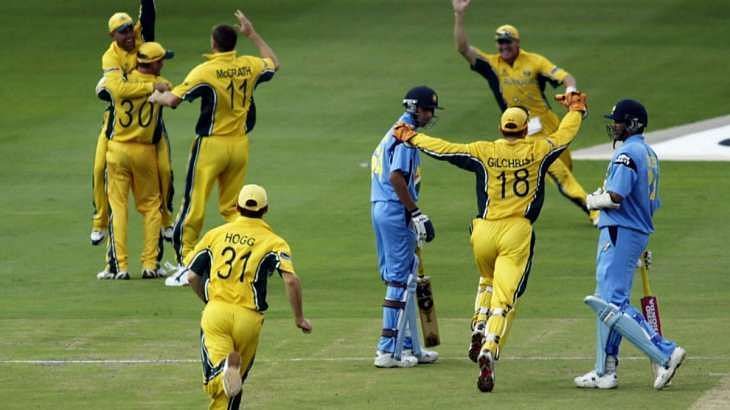 Even in World Cups, the Aussies hold a lead of 8-4 after 12 meetings.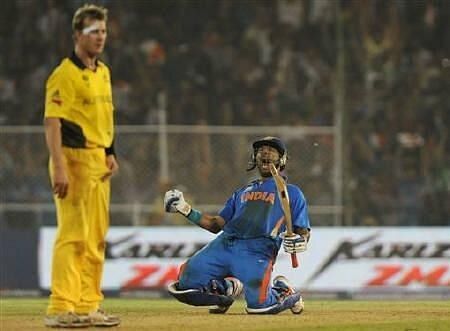 However, India have won 2 out of their last 3 WC games against Australia, including the 2019 one at the Oval.
| | |
| --- | --- |
| Matches Played | 143 |
| IND Won | 53 |
| AUS Won | 80 |
| Tied | 0 |
| No Result | 10 |
| %IND | 37.06% |
| %AUS | 55.9% |
| First Played | 06 Dec 1980 |
| Last Played | 02 Dec 2020 |
India vs Australia Head to Head Stats - T20Is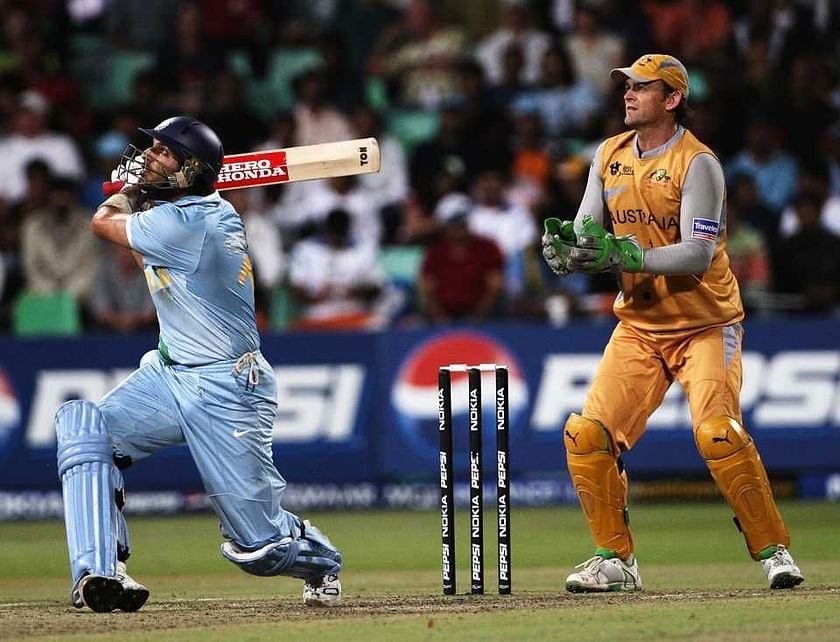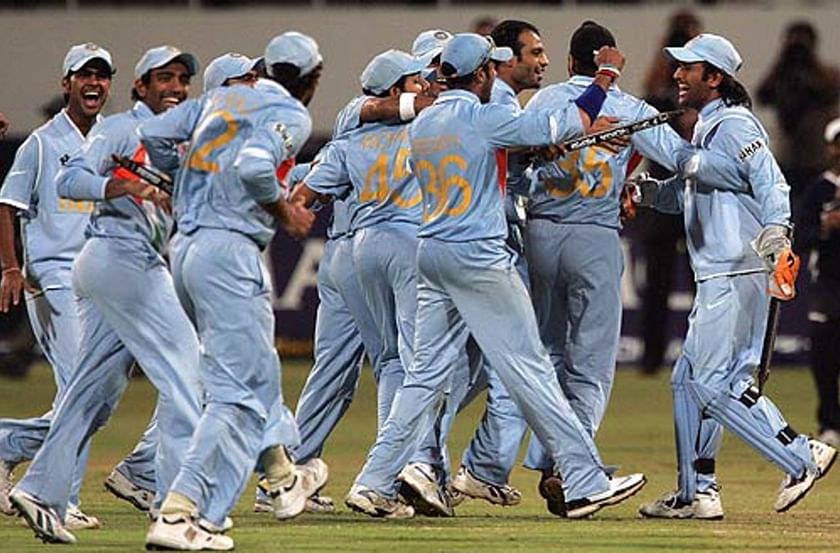 India and Australia kickstarted their T20I rivalry with a blockbuster encounter in the semi-final of the 2007 T20 World Cup, where the Men in Blue edged out the Aussies by 15 runs in a high-scoring, thrill-a-second nerve-jangler thanks largely to a majestic 30-ball 70 from Yuvraj Singh.
Since then, India has dominated the proceedings against Australia in the shortest format of the game, winning 15 games out of 26.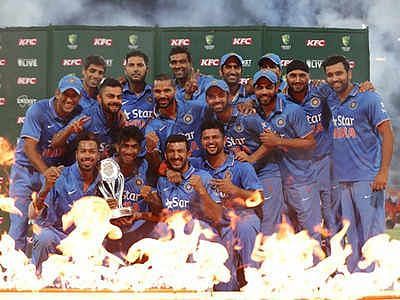 Australia are yet to win a T20I series in India, while the Men in Blue have two series wins- 3-0 in 2016 & 2-1 in 2020-under their belt Down Under.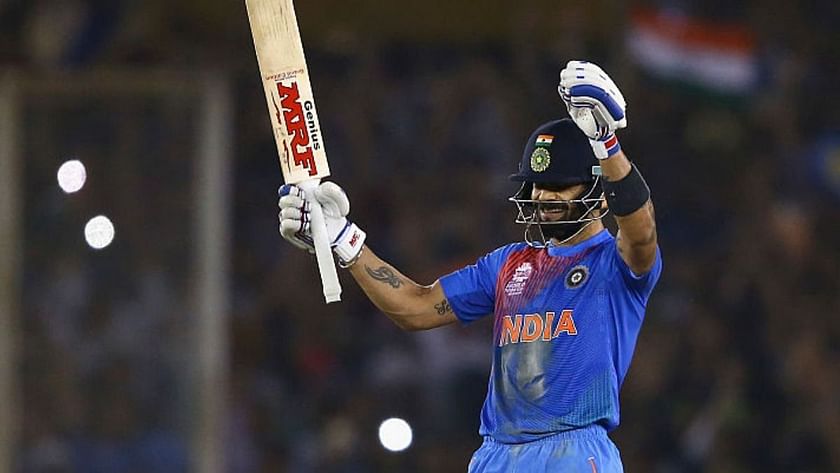 As far as T20 WC's games are concerned, India have won 3 times while Australia came out as victors on a couple of occasions. The last WC meeting between these two sides- Mohali 2016- saw Virat Kohli play one of the greatest-ever knocks- 82* (51)- in the history of the format to take India to an improbable win.
| | |
| --- | --- |
| Matches Played | 26 |
| IND Won | 15 |
| AUS Won | 10 |
| Tied | 0 |
| No Result | 1 |
| %IND | 57.69% |
| %AUS | 38.46% |
| First Played | 22 Sep 2007 |
| Last Played | 25 Sep 2022 |