Team India received a grand welcome after they reached the hotel in Raipur ahead of the second one-day international against New Zealand. The Men in Blue will look to seal the series after a narrow victory in the first game at the Rajiv Gandhi Stadium in Hyderabad on Wednesday.
Meanwhile, Rohit Sharma and Co. received a rousing reception at the team hotel, with a traditional dance performance alongside a welcome shawl for the entire contingent. Star all-rounder Hardik Pandya was among the first to get down off the team bus, with Mohammed Siraj, Shardul Thakur and Umran Malik following suit.
The first one-day international in Hyderabad saw the home side prevail by 12 runs, overcoming a brutal assault from Kiwi all-rounder Michael Bracewell. The southpaw almost snatched victory from the jaws of defeat with a 78-ball 140 and his partnership of 162 with Mitchell Santner. The monumental stand with Santner came after New Zealand had slumped to 131-6 in the 29th over in pursuit of 350.
The Black Caps looked on track before India pulled it back in the final 10 overs. Shardul Thakur, who bowled the final over, had 20 to defend and dismissed Bracewell off the second ball to bowl the opposition out for 337.
Earlier, Shubman Gill's 208 off 149 balls propelled the hosts to 349 after Rohit won the toss and elected to bat first. Despite his knock resulting in a losing cause, Bracewell earned plenty of praise from the Indian cricketers.
---
"It was such clean striking" - Indian captain on Michael Bracewell's innings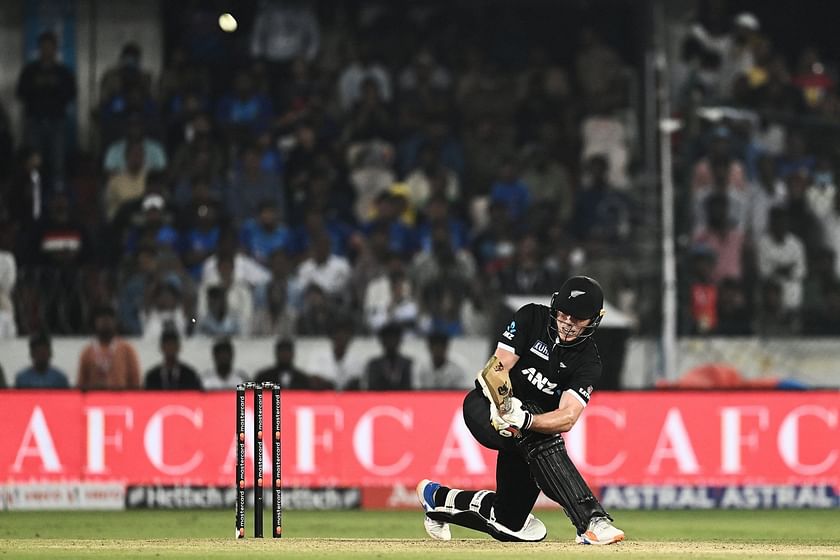 At the post-match presentation, Indian captain Rohit Sharma acknowledged Bracewell's knock, stating that it was going to be a challenge with him in the middle. However, the 35-year-old said they wanted a challenge to bowl under the lights and dew, with the World Cup looming. He also praised Shubman Gill and Mohammed Siraj for playing starring roles with the bat and ball respectively.
"To be honest, the way Bracewell was batting, we knew it was going to be a challenge. It was such clean striking. After we had them five down, we knew we were in the game unless we slip up. And that's what happened. But we always knew the threat of bowling under lights and with the dew like I said at the toss, which is the kind of challenge we wanted."
"Watching Gill bat is fantastic, clean striking and no aerial shots. We wanted to give him a run before the SL series the kind of form he was in. He's such a free-flowing batsman. Siraj has been brilliant, of late even in the other two formats. He's gone from strength to strength, running hard and clear about what he wants to do. He's not afraid to use the short ball as well which is exciting."
It will also be the first-ever ODI hosted by Shaheed Veer Narayan Singh Stadium in Raipur.