Nick Compton becomes part of an elite company!
1.15K //
09 Mar 2013, 14:48 IST
Today a unique kind of history was created in the Test match between England and New Zealand when the English opener Nick Compton scored a Test century. He joined an elite group of cricketers which includes Ian Chappell and Greg Chappell as only the third grandson to follow the footsteps of their respective grandfathers by scoring a Test hundred.
Grandson of the legendary Denis Compton, Nick Compton was born and brought up in South Africa and arrived in the UK as only a teenager.
Although he played for England Under-19s in the early 2001-02, then at the start of summer in the 2010 season, he joined Somerset, which proved to be a productive decision and he became a regular in a strong top order with the likes of Marcus Trescothick.
His international call up came in 2012 when he really caught the eye by coming within a whisker of scoring 1000 runs before the end of May and finishing strongly with a 1494 runs in a rain-ruined season. It was enough to give him ticket for the tour to India later that year.
When Nick moved to 80, he went past his grandfather Denis Compton's highest score in New Zealand – 79 at Christchurch in 1951. The Jr. Compton wasn't finished there as he went on to register his maiden hundred.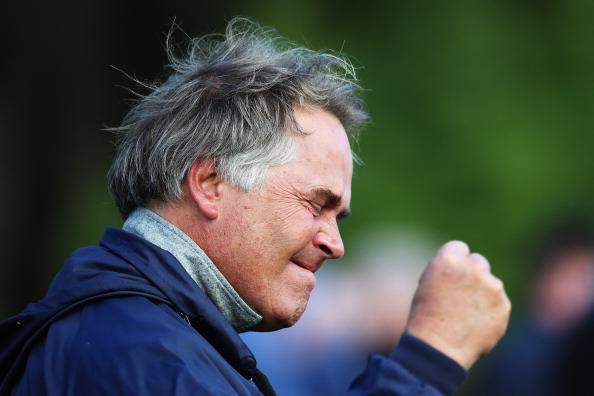 The only other time when such a unique occasion came was when Test hundred was scored by Ian Chappell and later his younger brother Greg Chappell, who both are grandsons of former Australian Cricketer Vic Richardson.
The grandfather-grandson duo has an impressive tally of combine 39 Test hundreds.