SATIRE: Of Japanese food, ice-creams and cooking
1.32K //
04 Nov 2012, 14:09 IST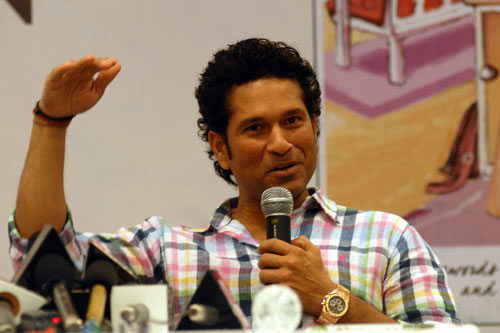 Charles Copeland once said, "To eat is human, to digest divine." Recently, an established cricketing legend and massive foodie Sachin Tendulkar who has given indigestion to most bowlers of the world was present to launch Times Now journalist Boria Majumdar's book – An Average Indian Man's Encounters with Food.
Apparently, Sachin is not new to these foodie talks as he has been preying on bowlers for nearly 25 years now. The fact that he has not been in form this year has done little to decrease fear that resides in the hearts of international bowlers. Hoping Sachin would not be much of a threat, Railway bowlers in the on-going Ranji encounter took it easy until they were b(eaten) into pulp when Sachin started hitting boundaries all over his home ground.
On this occasion, Tendulkar disclosed quite a few secrets  which have created curiosity among fans and thrown everyone's already frenzied life totally out of control.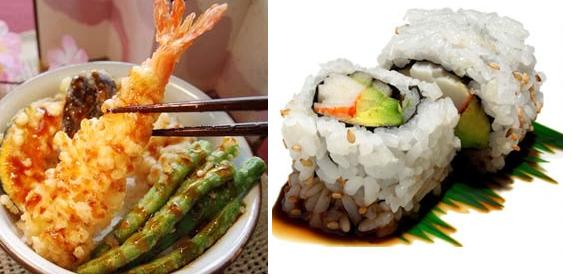 Ever since Sachin revealed that he is very much into Japanese cuisine and loves to eat sushi and sashimi; my 10-year-old cousin refuses to eat anything that is not Japanese and has been begging my aunt to serve him raw fish for dinner every night. This admittance on Sachin's part has also created chaos in the Mumbai macchi (fish) market. Sudden demand for fish and prawns has tripled fish business here in the last two days and demands are pouring in from all over the country. Also in Mumbai, roadside Chinese stalls are being replaced by Japanese ones. Popular names of Japanese "gaadi" have been adopted, varying from "Manga" to "Geisha" and "Sayonara". The menu includes variety of Indian fishes being served raw with bland sauces and the special "Sachin Tendulkar Japanese Thali" complete with chopsticks and shiny bowls. Chinese dragon-styled lanterns have been replaced with real and artificial Ikebana style flower arrangements.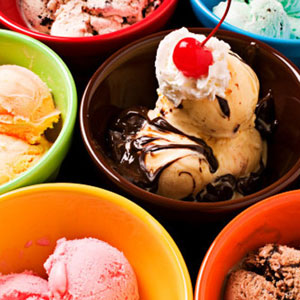 In a confession of sorts, another interesting revelation by Sachin is that during the historic India Pakistan World Cup match of 2003, the only thing that Sachin had was a bowl of ice-cream (that was probably the thing that induced those shivers that Shoaib Akhtar mistook for Sachin's fear, which then led to Akhtar being beaten black & blue as he so deserved). Interestingly, Sachin has kept away from controversy and not revealed the brand or even flavor of the co-called legendary ice-cream.
However, that news has spread delight among kids and youngsters alike and ice-cream has become the staple food recommended by nutritionists before any sports match. There is now a fight among leading local & international brands, each proclaiming that their ice-cream is what graced Sachin with extraordinary strength and resolve. Among flavors, experts have been divided between chocolate and vanilla, trying to dissect whether it was the "feel-good" factor of chocolate or the "pure essence" of vanilla that helped maintain Sachin the required concentration to feast on Pakistanis as main course.
While this was not enough, Sachin also admitted that he "loves" cooking food for his wife and kids. Husbands all over the world have started getting the cold-shoulder treatment from their wives and there has been an unprecedented rise in unrealistic demands from wives and girl-friends everywhere. The term "ideal" partner has been broadened to include "cooks food whenever home" clause.
Sachin Tendulkar's "foodie-ness", like his cricket, thus is now ready to inspire millions of people all over the world to explore their own gastronomic indulges. Modern man today lives to eat rather than eats to live and food has become an integral part of our culture and character as well.
Tendulkar ended his informal tête-à-tête saying that, "Good food is one of life's greatest pleasures" and "while nothing can beat home-made food cooked by mom, foreign tours are a great way of trying multicultural dishes and delicacies".
Inside sources reveal that Sachin's indication of retirement in a recent interview followed by this revelation of food secrets has some sort of a connection, with becoming a travel food writer or hosting a cookery show being Sachin's choice of post-retirement plans. A source that wishes not to be named even said that Sachin has been in talks with Gary Mehigan and George Calombaris from MasterChef Australia (who are currently touring India) to launch his very own "MasterChef Japan" in Tokyo next year.
(The above news, so-called facts, shocking revelations are true in the author's imaginary world  and are to be taken with a pinch of salt)