On God's retirement - A page from the diary of a cricket maniac
1.09K //
23 Dec 2012, 23:26 IST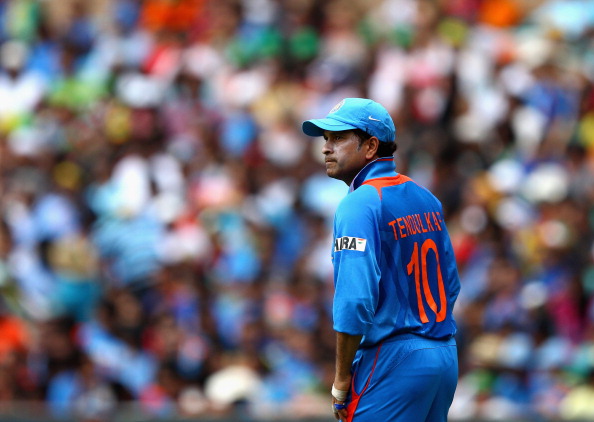 23rd December, 2012. 11.00 pm.
Today has been one of those days that seldom come in your life and when they come, they shock you, shake you and wreck havoc! It has been bitterly cold in Kolkata today, but the news that froze me was the retirement of the God and the demise of my religion. It was unexpected and obviously, shocking. No matter how much I criticize God and brag about being an atheist apparently, I can never deny that I have seen God not once, not twice, but a hell lot of times, and every time, He has awed me, mesmerized me. And no matter what I say publicly, I've always respected God from the core of my heart, knowingly or unknowingly and perhaps that is why I'm almost on the verge of crying as I write this.
Indians have always preferred being monotheists whenever the question of Him came up, but as far as I'm concerned, I do not remember worshipping only Him. My religion has many Gods and He stood at par with them. Still, I don't know why, I've always been a bit partial towards Him (and I fondly remember those fights with my Bengali friends regarding who's better – He or Sourav – where I used to take His side). Now, as I do some introspection, I realize that I've actually been his devotee all these years but I've always shied away from admitting so, just because saying "He is my God" seemed too mainstream those days. I've never had to rummage around for names when they asked me who my God was, but none seemed to match the aura of India's reason for monotheism. Nothing could match the reverence and veneration that his name brought to the listener's eyes. And thus I was left discontented about not impressing the listener with my Gods; still I stayed away from calling Him my God.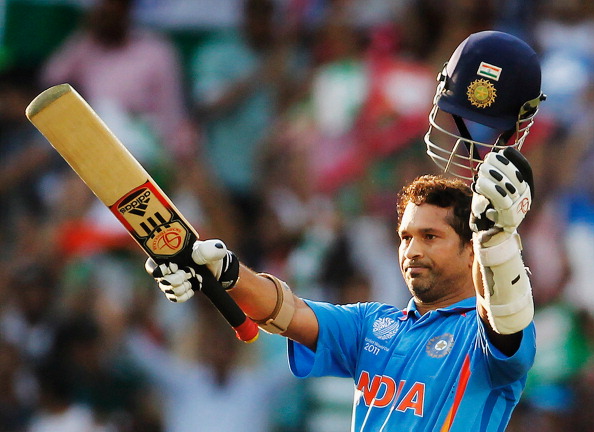 I was introduced to my religion in 2003 at the tender and impressionable age of seven. I was shown a 5'5″ figure and told that it was Him. And one can easily guess the admiration that blossomed in that seven-year-old kid for that 27-year-old God. I was forced to believe that God did exist and I could see him in front of my eyes. Years passed by, and that seven-year-old matured into a 15-year-old – one who has fallen in love with his religion and has started enjoying it. He has also learnt a lot about the various Gods and has his own preferences in this matter. He tried to reason as to why his compatriots are monotheists and wonders why this God hasn't performed a miracle while all others have. And as he wondered, he witnessed a miracle in front of his eyes that lifted his country to the zenith of belief. And once again, he admitted – there is God and he has seen Him.
At an early age, I was made to believe that He is the Ultimate, the Ever-Powerful, the Phenomenon. He is the one who can turn things around, can perform miracles; His will controls us. Gradually, I began despising this thought not because it appeared phony, but because it wasn't, to my utter bewilderment, exaggerated. I began abhorring the country's God not because I hated Him, but because I loved Him. I was awed by His magnificence, His majestic appearance and everything – yes, everything He did set a benchmark. His deeds seemed heavenly, and appropriately so, 'cause after all, He is the God.
Yet, Gods are criticized and I, seeing an opportunity to find fault in the apparently flawless God, indulged myself in assessing the splendour of the Divine. Little did I understand that it is the religion that suffers when the Almighty is put to criticism. I did it not because I really wanted to censure him, but because I knew that God will bounce back and slam me just like he has done so many times earlier. But I was wrong.
Why, oh God why? You know that I love you and worship you, it's just that I don't admit that in public. Then why? Why are you deserting me? And leaving my religion in bits and pieces? Now what will I live with, what will I live for? So what if my thoughts were wrong? Do Gods give in? Do they not bounce back? Where have all your miracles gone? Are you scared? Oh, God, you are the Ultimate, you are the Phenomenon. You have always been the reason behind 1.2 billion smiles. Then why are making me cry now? Why, oh why?
Please God, come back. My religion needs you. I need you. I am crying, don't you see? Won't you bring a smile a devotee's face?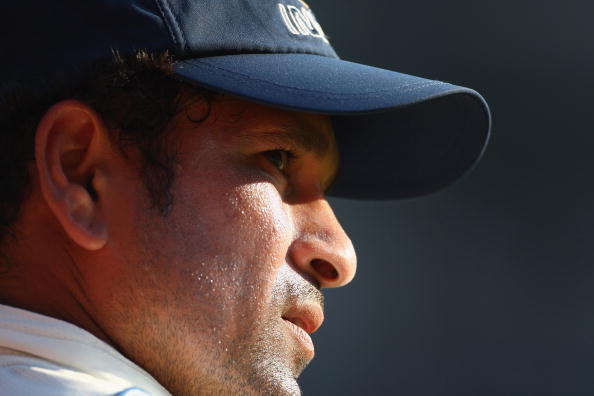 I can't write any more. I choke as I think I won't hear these words any longer:
"Sachin Tendulkar takes guard at the striker's end, and the crowd waits in anticipation."