One Day, in the life of Tendulkar
1.28K //
28 Dec 2012, 00:52 IST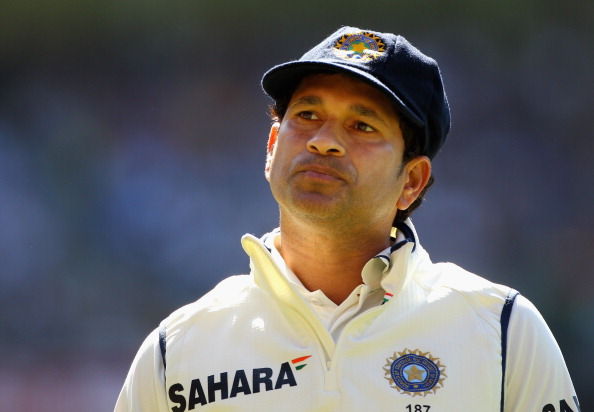 In my opinion, Sachin Tendulkar is not the best ever Test batsman. I would not even classify him as the best ever Test batsman I had the good fortune to see, thus eliminating the likes of Bradman, Sobers or Richards.
I know this would be outright blasphemous to at least a hundred million Indians and another hundred million outside the subcontinent but let us take this with a pinch of salt. There is no doubt that Sachin Tendulkar is an all-time great but I would attribute some part of his greatness (at least statistically) to the longevity of his career, which in itself is a remarkable achievement. But let us not deviate from the original point. Probably the reasons for my disinclination to call Sachin the greatest, could be that I was just getting myself adjusted to the mortal world when he was at full flow in Manchester, 1990. Or maybe because I was in school when he took the attack to Pakistan in Chepauk,1999. But the most memorable Test innings I remember of Sachin is one which came late in the day – the glorious fifth day century against England in Chennai, 2008 which allowed India to chase down 387 after Virender Sehwag's initial customary blitzkrieg.
With ODI cricket, it was an entirely different ballgame. I missed Operation Desert Storm because we did not have cable at home and internet connection at that time. I missed his epoch making double century in Gwalior tending to a broken heart. But I have seen enough to call him the greatest batsman to dominate the ODIs.
In a way befitting Ramachandra Guha, I would classify ODI cricket into two eras – pre- Tendulkar and post-Tendulkar. Yes, there were the likes of Mark Greatbatch and Krish Srikkanth before and the likes of Sanath Jayasuriya and Romesh Kaluwitharana after, but with Sachin at the crease, opening was a different ballgame altogether. The aforementioned greats before and after Tendulkar, were not the most technically correct batsmen, but soldiers of fortune – in fact, very few people know that little Kalu averaged below 20 in that famed 1996 World Cup.
With Sachin, it was different. Within a couple of years of his debut, India opened the gates of its economy to liberalization and the ICC put a restriction on the number of fielders inside the circle in the first fifteen overs of the one day game. India, which till then had been a third world economy, shackled by the reins of the license raaj, suddenly was the next big opportunity for multiple MNCs. Similarly, the ODI opener, who till then saw his job as an extension of Test cricket, where one had to see off the new ball so that the middle order could cash in, suddenly found the key to Pandora's Box (for the bowlers) deposited in his right sleeve pocket.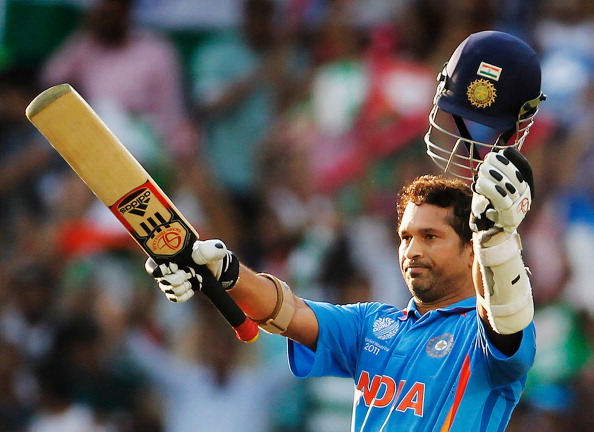 Now Tendulkar was a symbol of this new age India. Over the next decade or so, before the likes of Dravid, Ganguly and Laxman found their feet in the Indian team, Tendulkar was like Infosys – the global Indian MNC – amidst the corporate Indian babus who kept on crumbling time and after in shameful and demoralising losses as he churned out one magical innings after another.
We do not appreciate his importance today simply because one day cricket is no longer the game it used to be. Back in the 90s, Test matches were serious cricket, with ODIs providing the entertainment quotient. As batsmen adapted to both formats, the reverse sweeps and leg side glances found their way into Tests which led to faster scoring rates and more results. As attention spans dropped, the T20 version was invented and ODI cricket found itself in the nether regions – spurned by the pundits who worshipped its traditional father and considered out-of-vogue by the thrill-a-second generation who swore by cricket's new-born son.
Possibly, Tendulkar's decision to retire from ODI cricket is a result of the same. He is like a forgotten God in a forgotten land and the desire to impose authority which accompanies genius of this calibre, played a major role in this. After Gwalior, Sachin felt he had achieved everything apart from the World Cup which was won next year. Hence, the conscious decision to wean himself out of the game slowly but surely.
I doubt though whether he planned it like this. Cricketers retire after failure or success – not before trying. If I were to view into Tendulkar's body, I would probably see a forty year old brain scrapping against a sixteen year old heart, arguing on which matches he should play or not. I see both, the heart and the brain, consenting to the Pakistan series, planning a dazzling century one last time at the Garden of Eden where Lady Luck hasn't smiled on him too often. Then I visualise an e-mail from N Srinivasan giving him an ultimatum – retire or get dropped. The Mayans didn't get him (or us for that matter) but the BCCI did.
Yes, he is 39 and all his peers have retired. The ones that haven't – Jacques Kallis and Shivnarine Chanderpaul – are both younger and have either been part of a team that, for its greater part, was not a one-man army (as in the case of Kallis) or was beyond the point of despair (as Chanderpaul would testify). The mind wills, the body does not and its frailties are brutally exposed in multiple examinations in testing conditions in the five day format.
One day cricket is an entirely different, where the hand-eye coordination makes up for flailing reflexes. One good delivery deserves a crunching drive on the next ball – especially when the field is up. Hit a couple of them over the in-field to get yourself in. And even at 39, Tendulkar could conduct paid fielding sessions for the likes of Ashwin and Dinda.
And it is not as people haven't played past their expected sell-by date. Jack Hobbs scored the bulk of his runs on the wrong side of 40. If we were in talk slightly more recent terms, Graham Gooch scored a brilliant double century against New Zealand when he was past 40. Boycott weighed in three centuries after crossing the dreaded mark. And they were all openers. We are not even talking about Bob Taylor who made his debut at the age of 30, was overshadowed for the most of his prime by the genius of Alan Knott, and made a stirring comeback in his late 30s and carried on well into his 40s – and all this as a wicketkeeper which is considered to be one of the most exacting professions on the cricket field.
But what is done is done. A very idiosyncratic possibility remains – although he hasn't played T20 cricket for six years, possibly to let younger talents explore their opportunities, Tendulkar hasn't formally announced his retirement from this format. He has done more than decently in the Indian Premier League – once again, often being the sole beacon in a team of under performing superstars. A comeback to ODIs might be considered humiliating but can we see the upper cut and the fine paddle scoop on display again in the 2014 World T20? Only time and the BCCI president can tell.