Players and their fans: A special relationship
1.20K //
03 Mar 2013, 18:33 IST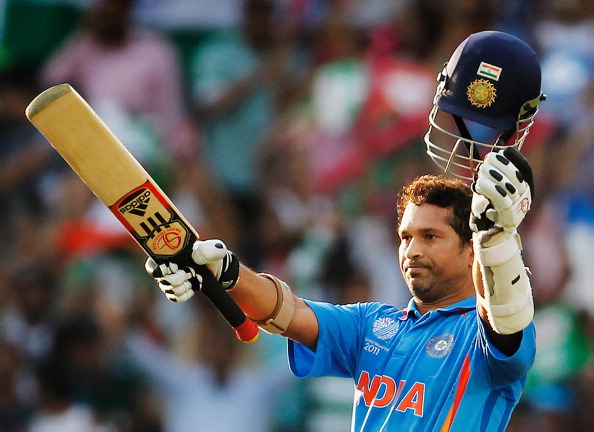 The prodigy has long proven himself and needs no more human gestures to rate his greatness. Words alone are not enough for someone of the stature of Sachin Tendulkar. It was a kind of shock when the Master Blaster announced his retirement just before the most waited Indo-Pak series. Just one question in every head,"What made him take that decision?" It was certainly a very abrupt, and according to many, uncalled decision. Since many think of him as God, and many more say that he is the most respected person in India, why did this charismatic personality give up something that he defined? The unbeatable records and impeccable persona have made Sachin what he is today, and the love of fans has added that much needed humility to his character. I think that the love of the fans is what made him take that tough decision. As a player, rather a great player, he couldn't go on without performing and since the youngsters were waiting in line to display their talents, he had to vacate that space. He no longer wanted to disappoint his fans who had their their eyes glued to the television whenever he was on the field.
But on the other hand, as great fans we really wanted to see him bat, no matter what he scored. His physical presence in the field was more than sufficient for India to win the match, as he emanated that radiance and positivity. So what might be the reason for him leaving us suddenly?
Thinking from the other angle, was it that Sachin really needed more time with his family? If yes and if he had started giving more time to his family compared to sports, can't that be the reason for him being unable to score much in recent times? Well, it is worth giving a thought.
There is a great analogy between this scenario and the story of another great player, though of a different arena, Roger Federer. The recently concluded Australian Open saw poor performances from Fedex, yet he managed to pull the match to 5 sets in the semis against Andy Murray, who ultimately lost to Djoker in the finals in a very non-dramatic fashion. After Roger's loss, most of his fans were very dejected and of course the talks of Fedex getting old started flaring up. Sure, Fedex is getting old, yet saying that he is not as good as he was before, is false.
Once in a while, every player needs a break. Players are human beings too and they have other things to tend to apart from their professional life. Talking of Roger Federer, he was spending a lot of time with his kids and didn't practice much for the Grand Slam and maybe it resulted in him losing. Now, interpreting his loss as a consequence of him being out of touch and not being the same is very mean and thoughtless on our part as fans. Being ardent fans, it is our job to support our players with love and respect and make them stay in the game till they want to.
Having said that, Sachin Tendulkar had all the support of his fans yet he ended up taking that tough decision. Well, we all respect his decision but seeing his current form in the Test against Australia, it's hard to believe that this man is not playing for the Indian ODI team. How many players have hit two sixes of the first two balls of their innings in a Test match? He is the one who did it and how!
Credit to the Master Blaster for giving us two decades of amazing cricket. I think we deserved more of you but again that is when we end up being selfish. All that you have given to cricket is immensely treasured and would be respected throughout the history of this game.
Again, for the greater good, an appeal to fans that we also play an important role for players like Sachin and Roger Federer. For we turn on the television just to watch them play and win. Hence, our support and our love should be with them throughout if we want to see them play long enough and do justice to their respective sports.