Ponting - the glorious arch enemy
948 //
04 Dec 2012, 01:17 IST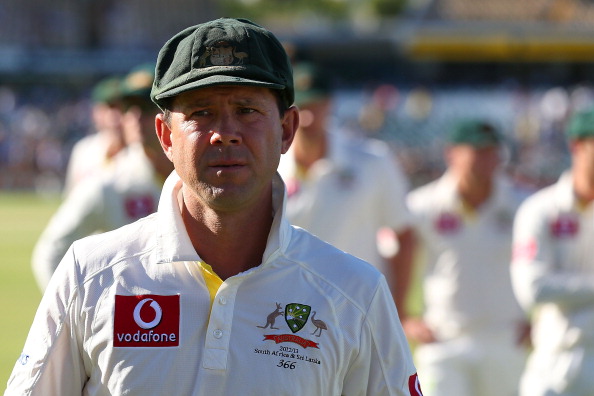 We, Indians, have all the reason in the world to hate you. You drilled fear into our hearts, hitting that 140 at the final stage. With that fear, came hate. We had forgotten that you were Bhajji's bunny in 2001. Now we saw you as the Public Enemy No.1. We hated you, detested you. Every chance to bring you down was seized upon. We grumbled and whined that you had an extra layer of graphite in your bat and hence, you tonked us all around Johanesburg. We were miserable that you stood in the way of Sachin's glory, Dada's steely leadership and Dravid's sacrifice. We simply hated you. All the records then seemed to bow down to your command. And then that 257 at MCG. You just loved spoiling the Indian dream of winning a series in Australia, didn't you?
The tour of 2007-2008 brought out extreme emotions from India. You played some cheap tricks in the Sydney Test to get the favourable result. And then through all the layers of detestation and hatred, we saw that we somehow envied you. Envy spawns hate, they say. You represented all that Indian cricket has craved for years: World Cup glory, leading Test and ODI nation, runs flowing seamlessly from the bat, bowlers complying to captain's orders and weaving victories. Not that we didn't have our moments, but we didn't have them all simultaneously! And then you threatened to defeat the record of Sachin's test centuries. That was simply going too far. You were aiming for every Indian's most prized statistic. No, we simply couldn't let you do that. You woke us up from the Sydney slumber. Then Perth happened. You felt the Indian fire, and somehow the arrogant brat inside you lost his sheen inside all the 'Ashes'. And suddenly, the Indian fan was happy. Sachin's stupendous 2010 made that feeling public. We were now invincible, had our prized statistic with us again.
The newer version of Ponting never threatened us consistently. You just scored a couple of fifties when you came to India and lost 2-0 to us. We were the leading test nation now. You must have been boiling with rage at that time, right? And then you almost chose your moment in Ahmedabad. That 100 in the quarter-finals had everybody in jitters till Sachin, Yuvraj and Raina soothed the nerves. And perhaps, that spurred us on to the World Cup victory. You know what people said? " We have defeated Australia now, World Cup humara hai." We had not only defeated you, but also slain the demons within. Self-doubt vanished and we clinched the trophy. We were happy again.
And then, we toured your country again. Such an upheaval, plus you returning back to form. It looked liked the end of the world after the 4-0 drubbing (8-0 if you count bloody Brits). And we are still teetering around. Nothing seems to brighten us up. Not even rank turners at Mumbai.
Well, eventually your career had to end. Nothing would have been like a farewell in India, your arch-enemy. And even we would have liked it. Because eventually, you would have brought the best out of us and cleared us of our self-doubts. But certainly, we will miss the pulls and hooks and the cover drives with all the exaggerated flourish and the swagger.
Will we miss the brat? Not really. But as you edged the ball into Kallis' hands, I asked myself a question: " What did Ponting mean to us Indians?"
And the answer popped up within no time. "Ba****d. But what a glorious ba****d."