Retiring on a high? Ask Ricky Ponting
820 //
07 Dec 2012, 14:52 IST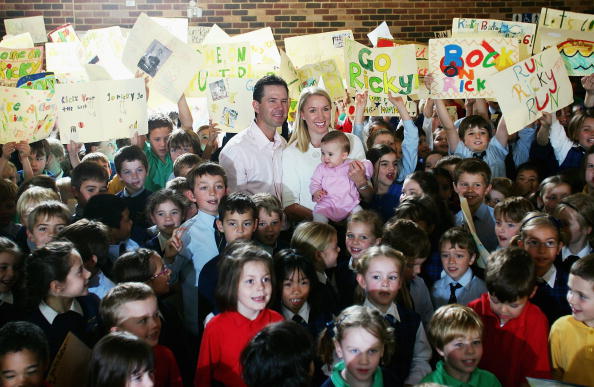 Fourteen years ago, he was in the news for all wrong reasons. He was reportedly involved in an intense drinking brawl in Kolkata as a member of the Australian touring team in 1998. Totally inebriated, he seemed to have misbehaved with a few girls that night. In fact, excessive drinking and pub fights have been a part of his life style during his younger days.
The same person – who was even recommended to be sent for counseling on account of such deplorable acts – later not only went on to lead his national side for a record number of matches and victories but also got the best farewell possible; a farewell that only a few sportsmen could ever dream of.
By farewell, I did not mean the mere on-field reception and goodbyes that he got from his opposition teammates and spectators. Anyone who departs after playing his last innings would be a recipient of such rousing and warm good byes. It was the quantum of messages in the form of good wishes and eulogies which came from all corners of the globe that actually overwhelmed me. Leave alone the standing ovation which he experienced as he walked off the field for one last time; the moment this great Australian batsman – "Punter" as he is fondly called – announced his retirement on the eve of the Perth Test against South Africa, it was amazing to see the way the cricketing fraternities, both past and present, reacted.
Yes, Ricky Ponting seemed to have earned enough friends who would miss him. So much so, that his successor and best buddy Michael Clarke found it hard to hide his tears while addressing a press conference on the former's retirement. It was not just "Pup" who looked hooked to the retiring legend; in fact, the whole world, especially from the land where he won nothing but hatred – the Indian subcontinent – was filled with myriads of sympathizers for him. Hundreds of articles came floating in all the sports-related websites of India, extolling the former Australian captain.
As I was wondering how it could be possible for a person like Ponting, who was known to be very notorious during the initial stages of his career, to turn into one of the most respected and revered sportsmen, a truth struck my mind. While no one can deny the pugnacious nature of this incredible cricketer off the field, it must be said that he never gave anything less than his best on the field, turning into his country's most reliable batsman. Of course, the cantankerous element in his behaviour was always on display, at times on the field as well. He used to bully the umpires claiming illegal catches; he used to sledge the opposition players; he used to prepare himself for quarrels – on the whole, he always loitered on the cricket grounds with a bad boy image. But when he finally decided to hang up his boots, no one cursed him or recalled his unruly demeanor. Everyone remembered him as a cricketer who won his country two World Cups while leading the side. His best innings as a batsman and the way he used to throw himself on the outfield came to everyone's mind. In short, all the cricket fans and experts identified him with his good traits whereas all infamous incidents involving him were left out totally without being mentioned.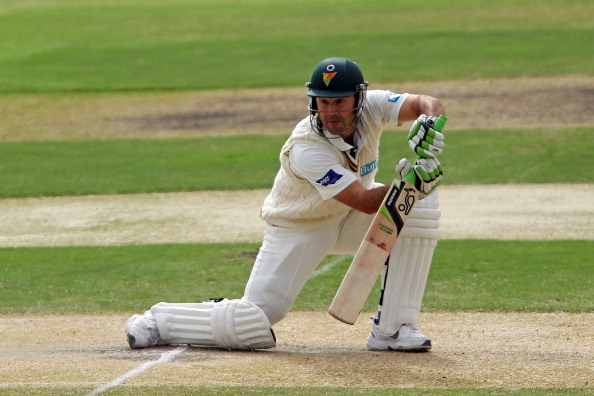 So does that mean everyone suffers from short term memory loss? No, they do not. They remember everything very vividly. But then, his dedication and intensity as a cricketer outweighed all other instances where he behaved as an outlaw. He might have, like I said, bullied the umpires or claimed illegal catches, but if you applied certain logic to judging those actions of his rather than seeing them superficially, you would do well to understand that all such things were done with only one thing in his mind – to get his team past the victory line. While doing so, he might have hurt the opposition teams very badly, but does it really matter? In order to protect his country, if a person becomes a suicide bomber to kill enemy elements, he would never be arraigned as a murderer, but instead would be hailed as a martyr, wouldn't he? As the saying goes – "Everything is fair in love and war"- I guess that is precisely what Ricky Ponting did.
That takes us to the next question. People might have absolved him for all his on field actions. But how could he command so much respect when everyone was clear about his flashback? Like I said before, the Tasmanian cricketer was, in his early career, an undisciplined person with excessive drinking habits. For a sportsman, though, I feel the way he finishes his career is what really matters. He became a completely mature sportsman once he started donning the role of his country's captaincy. He was no more the same guy who used to box inside bars or misbehave with girls. He gradually shifted his focus totally towards cricket once he was vested with the role of leading his national side. He went on to become the best batsman for his side and was always there when his country needed him the most. He did the bulk of the scoring for his team, becoming the second highest run-getter in the world in Test cricket. That way he started earning respect, which remained with him till the last, even when he was not playing so well.
It must be said that the last couple of years were much harder for this cricketer, who used to intimidate every team in the world in his heydays. If you take India's tour of Australia last year out of the equation, his performances had mediocrity written all over them. When he thought he had nothing much left to contribute as a batsman, he finally announced his retirement. As I said, he has done nothing special for some time now. And yet he got all the adulation and praises which anyone could hope for while taking the last walk back to the pavilion. This is what I would call "retiring on a high note."
The phrase "retiring on a high" has often been misunderstood. Just because you score a couple of centuries in your last test match, you cannot claim to have retired on a high. For a sportsman, it is the way he has conducted himself all throughout his career which is much more important and as far as Ponting is concerned, he has really been a very genuine and down–to–earth person for the last eight or nine years; ever since he took over the leadership from Steve Waugh, in fact. So it should be said he deserved all the credits that he had earned as a cricketer.
If you still doubt Ponting's credibility, then you have to look at the careers of two other sports personalities – Lance Armstrong and Hansie Cronje. Armstrong had really been a great champion, winning the Tour de France more frquently than anyone else. He fought a successful battle against cancer and served as an inspiration for all those sportsmen who were caught with this dreadful disease. Though he remained a hero and a role model for many people, as soon as he was caught in the performance enhancing drugs scandal, he lost all his credibility. The same people who once hailed him for all the great virtues that he possessed now lost their faith in him, and even started cursing him. Nobody loves Armstrong any more.
Again take for instance the career of Hansie Cronje. This South African, at one point of time, was one of the most respected athletes in the game of cricket. Unlike Ponting, cricket fans loved him from the beginning. But then, when his alleged involvement in match fixing was revealed, adjectives like "disgraceful" and "tainted" were used as a prefix before his name. Normally, when a person dies, even his enemies condole his death. But when Hansie Cronje met a tragic death due to an air crash, nobody really cared about it. He was just a forgotten person and it soon became a forgotten episode.
So it is not easy for any sportsmen to remain clean for as long as Ponting has been. Apart from a few minor hiccups and incidents in his career, he was never accused of anything undignified. Though we saw some shades of hooliganism at the beginning, he ended his career as one of the most revered and adored individuals ever in the world of cricket.
Hats off to the great Australian Punter!