Ricky Ponting – Is there something burning?
6.03K //
20 Jul 2013, 00:41 IST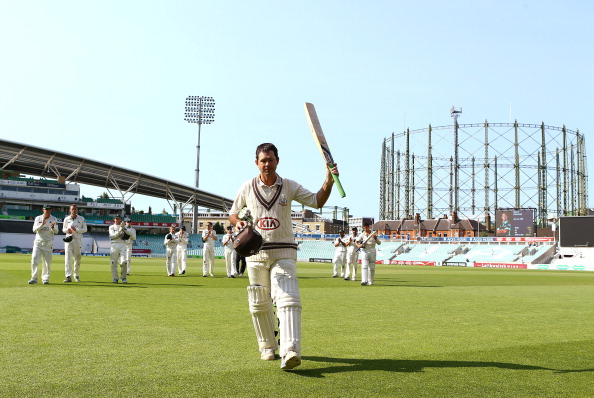 Former Australian captain Ricky Ponting, in an interview given to Evening Standard, has stated that West Indies great Brian Lara was a more dangerous batsman and brought more victories to his country that Indian batting legend Sachin Tendulkar.
Ponting specifically clarified that it was much easier to contain Tendulkar, but when Lara was at the crease, he could snatch the match out of his opponents' hands in no time.
The comparison is not required at all as they are two different players who come from distinctly different backgrounds and had contrasting style of play.
Until a few years back, Ponting himself was a strong competitor for Tendulkar. However, statistics suggest that Ponting is well behind in terms of runs as well as centuries. Ponting's stronghold on the game was torn apart in his last few years and he saw a number of failures in 2011. Thereafter, he faced severe criticism from the media, and was forced to say goodbye to the game of cricket.
His batting deteriorated so much that despite being announced as the captain of Mumbai Indians in the IPL, he had to sit out of the tournament. So it appears that this is nothing else but his sheer frustration coming out. Throughout his tenure, Ponting was known to be a clever captain, but on a personal note, he was not liked by all. On the other hand, Sachin is treated as a true gentleman and is liked by one and all.
This has become a common phenomenon for everyone, that if you are no more noticed by media, you should start criticising Tendulkar, of all people! It is very easy to issue statements. Right from the number of matches played, to the holding of different records, Lara and Tendulkar have got no common ground or basis for a fair comparison.
I can think of other similar kind of examples. To make the issue debatable, one can jolly well claim that Anil Kumble was a far better bowler then Shane Warne! Or I can say that Saurav Ganguly was a much better captain than Ponting. Anyone can advocate their favourite players, but you need to back it up. But the million dollar question remains, does being biased serve any fruitful purpose?
Many of us are unable to understand the timing of this statement. Possibly, this might be a failed attempt to divert attention from the defeat faced by Australia in the Ashes!
To support my opinion that Sachin is far ahead of the rest, I present to you the following statistics:
Tendulkar has played 198 games for India and has been a part of the winning team in 70 outings, a winning percentage of 35.35. On the other hand, Lara played 131 games, winning 32 at a winning percentage of 24.43. The story is no different in ODIs where the stats favour Sachin.
However, to sum up, the perfect final verdict should be that Sachin Tendulkar is the greatest. Brian Lara is also great. But Ricky Ponting is rather frustrated!