Rohit Sharma, David Warner square up at MCG
24.72K //
18 Jan 2015, 16:04 IST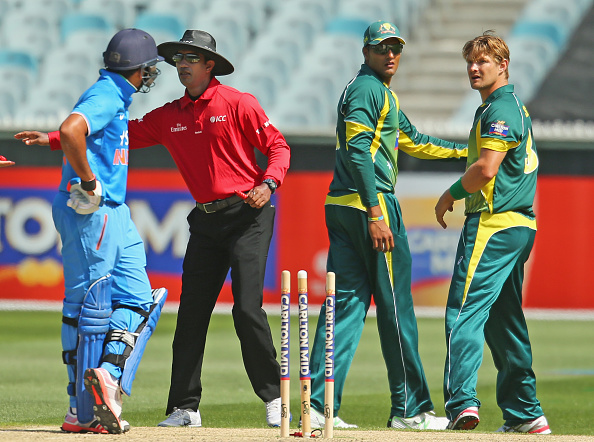 Melbourne, Jan 18 (IANS) Tempers flared at the Melbourne Cricket Ground (MCG) here on Sunday following a heated mid-pitch confrontation between Australia's David Warner and India's Rohit Sharma in the second ODI of the Carlton mid tri-series, also involving England.
The incident was sparked after the Indian ran a single off an overthrow the Australians believed came after Warner's return was deflected off Rohit.
It's an unwritten rule in cricket that batsmen don't run overthrows if the ball is deflected off their body or clothing.
On the final ball of the 23rd over, bowled by James Faulkner, Rohit pushed the ball to mid-off where it was fielded by Warner. The batsman took a few steps out of his crease contemplating a single before planting his bat behind the crease. Warner's throw appeared to miss the batsman, but Brad Haddin, perhaps distracted by Rohit's proximity, missed it and the Indians took off for a single.
Glenn Maxwell was first on the scene to remonstrate with Rohit before Warner arrived from his fielding position, speaking as he walked past.
A reply from Rohit caused Warner to stop, and the umpires were quickly onto the scene to separate the pair, with Suresh Raina trying to interject himself between Rohit and Warner. The conversation continued into the next over with the new bowler, Shane Watson, also exchanging words.